Turkey and Italy to host Euro 2032 Soccer Tournament
The United Kingdom and Ireland will host the 2028 European Championship, while Italy and Turkey will stage the 2032 edition of the tournament, UEFA announced on Oct. 10.
Reuters
The Union of European Football Associations (UEFA) on Oct. 10 announced that the United Kingdom and Ireland have been selected to host the 2028 European Championship, and Italy and Turkey will be hosting the 2032 edition of the tournament.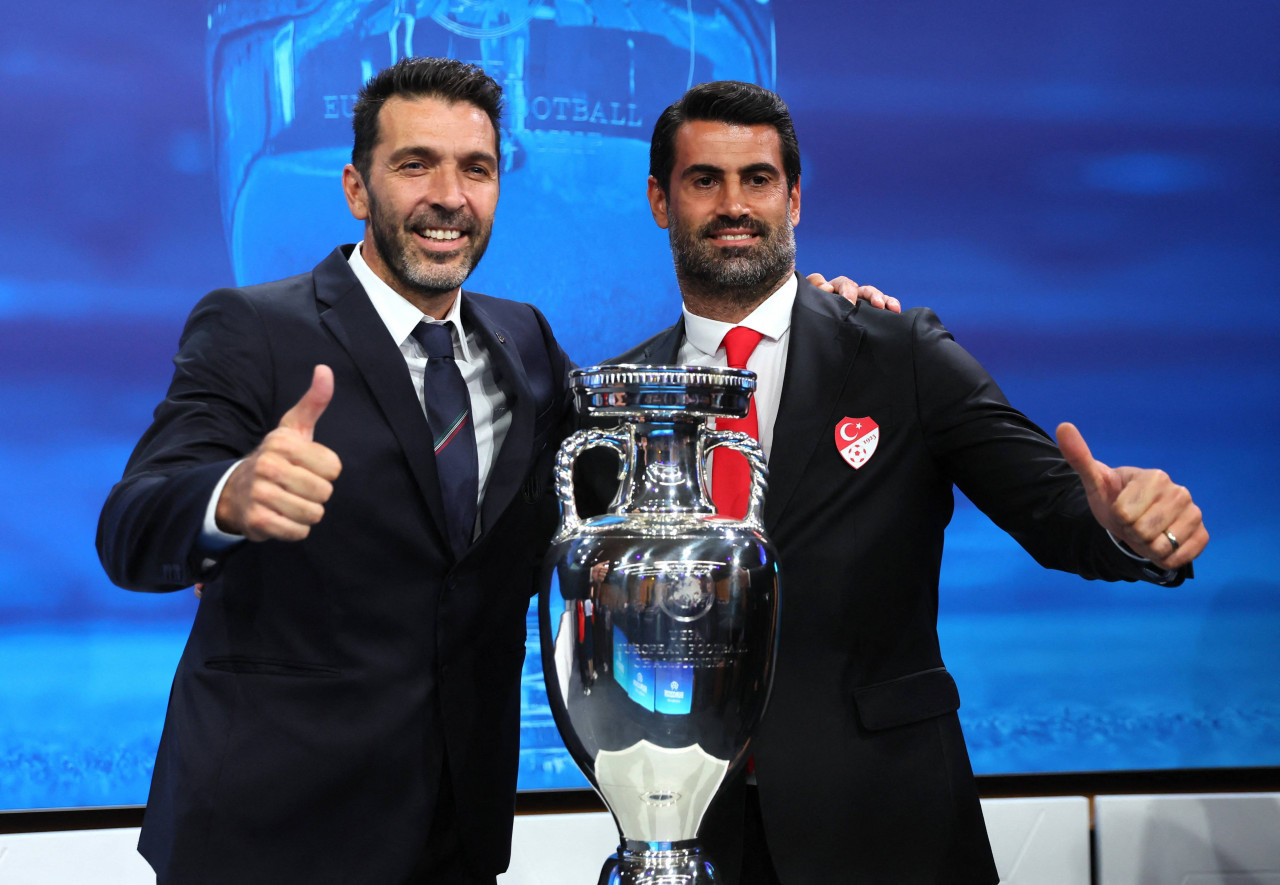 By accepting a joint Italy-Turkey bid for Euro 2032 last week, and with Turkey withdrawing from the race for Euro 2028, the hosts for both tournaments were already all but assured.
For the 2032 tournament, Italy and Turkey presented 20 stadiums in their bid but that list will be narrowed down to five per country by October 2026, UEFA said.
Turkey, who have not played at the World Cup since 2002 and have gone out at the group stage in the last two Euros though they reached the semi-finals in 2008, will be hosting Euro matches for the first time.
Turks voiced pride on hearing that their country was to co-host soccer's 2032 European Championship with Italy, the most prestigious sporting event it has ever staged.
"The heart of football will beat in Turkey in 2032. We are delighted to co-host Euro 2032 with our friendly country Italy," said Sports Minister Osman Aşkın Bak.
"Hosting the Euros will be an important step forward for Turkish football. We have several great stadiums and more under construction," he told reporters outside the Turkish parliament in Ankara.
Bak also hinted at the future possibility of Turkey bidding to host the Olympics. The cities hosting games at Euro 2032 have yet to be decided, but Turkey has options with the necessary stadiums and facilities, he added.
The news was welcomed in Turkey's largest city Istanbul.
"Of course, it is something that makes us proud. It's the most beautiful thing in the world, soccer," said Muammer Ünlüer, a 59-year-old car upholsterer.
"All the people of Europe will come to my country. They are going to contribute to my economy."
A country of 85 million people, Turkey has hosted the Champions League final and F1 races, but has never staged the most watched sporting events like soccer's World Cup and European Championship or the Olympic Games.
Ömer Öztürk, a 53-year-old textile worker, also focused on the economic benefits.
"It will reflect on the economy," he said. "Our country is not embraced by world countries, but if we present ourselves nicely, people will be more sensitive towards our economy. Our country needs this for publicity."