Turkey burning: Desperation and outrage as gov't lets fires swallow the country
Millions of Turkish nationals have been desperately trying to make the government act to extinguish forest fires that have been swallowing the country for the past week. The government, admitting that the country doesn't have any firefighting planes, has been watching idly as locals try to fight the flames.
Neşe İdil / Duvar English
Millions of Turkish nationals have been spending their days desperately watching horrendous footage of fires swallowing Turkey on social media, as they call on the Turkish government to quit watching and act to extinguish the flames that killed eight people.
Numerous videos from all over the country show locals desperately trying to put out the flames with scarce resources. The fires have been rapidly spreading due to the lack of aerial response.
Opposition mayors have also been calling on the government to send aerial support, but to no avail.
"The state should fulfill its responsibilities and save the people from this suffering. We're begging you," the mayor of Bodrum's Milas, Muhammet Tokat, said in a video on Aug. 2, adding that no aerial support has been provided.
Tokat earlier revealed that three ministers, Agriculture and Forestry Minister Bekir Pakdemirli, Interior Minister Süleyman Soylu and Tourism and Culture Minister Mehmet Nuri Ersoy, visited Milas and that he was not even invited to discuss the fires with them.
"Three ministers are giving press statements. I'm watching them on TV as the mayor," Tokat said, revealing how the ruling Justice and Development Party (AKP) is far from finding a solution.
The ministers' decision to exclude Tokat from firefighting efforts - if they have any - comes days after the mayor of Antalya's Manavgat, Şükrü Sözen, cried in desperation for not being able to reach higher authorities in the face of the spreading flames.
"No one answers my phone because I'm asking for help," Sözen said.
Most recently, Antalya Mayor Muhittin Böcek begged authorities to provide aerial support.
"We are in Gündoğmuş. The fire has reached residential areas. I'm begging you to send planes, helicopters here. I'm calling on all authorities," Böcek said on Aug. 2 in utter helplessness.
Bodrum Mayor Ahmet Aras also shared a video on Twitter to call on the authorities to send aerial support.
"Please hear us, we urgently need help," Aras said, urging the government to accept foreign help to extinguish the flames.
All four mayors are from the main opposition Republican People's Party (CHP).
Although the government's incompetence during environmental disasters has been known, mainly during flooding and earthquakes, its lack of response to the fires prompted shock and outrage among millions.
Similarly to the previous instances, the government announced that it was launching an aid campaign, putting the burden on the citizens who already have been struggling to continue their lives amid the economic crisis.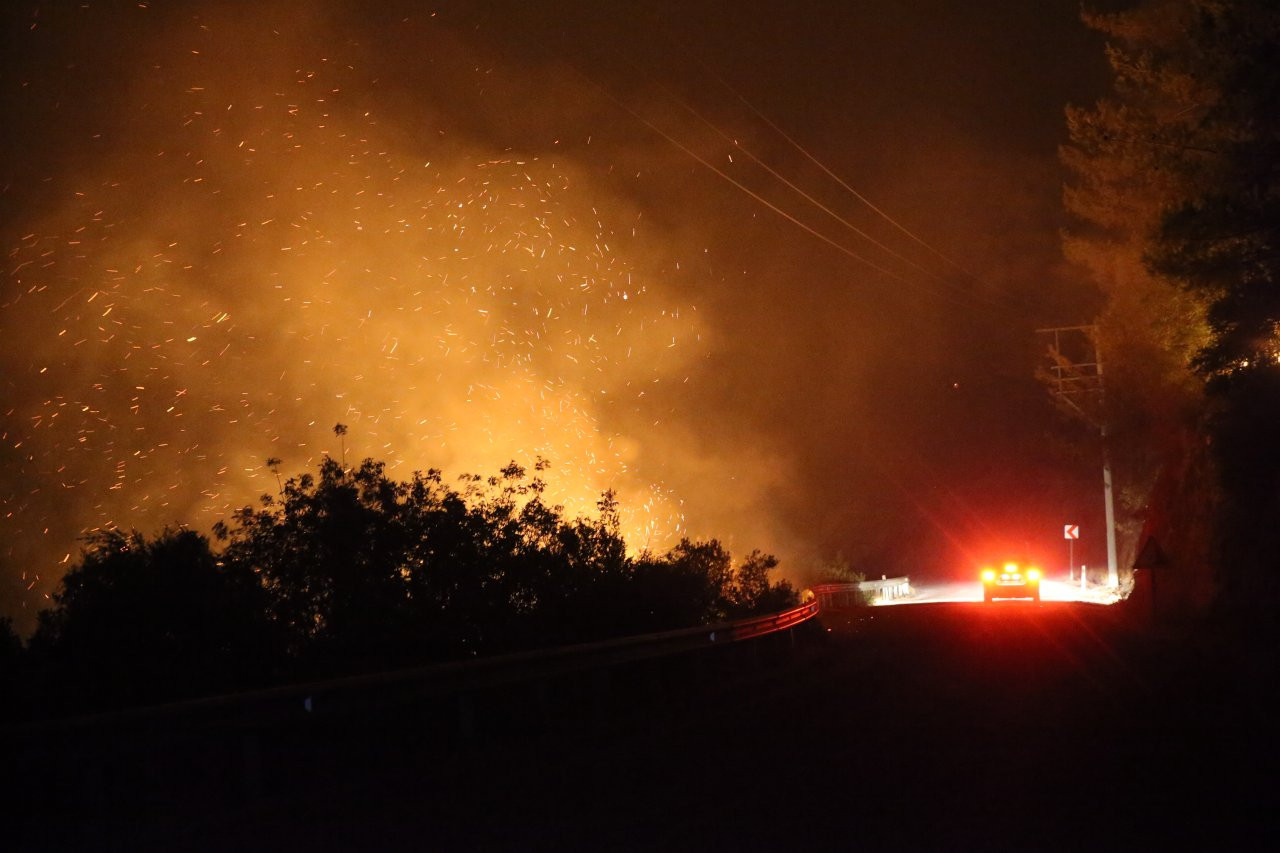 No firefighting planes
The scandals began after it was revealed that Turkey doesn't have a single firefighting plane and that those of the Turkish Aeronautical Association (THK) were left without any maintenance, deeming them useless.
In a poor attempt to defend himself, Cenap Aşçı, the appointed head of the THK, said that he was at a wedding when the fires erupted and that was the reason for why he didn't answer politicians' call for help. He then went on to say that the responsibility to carry out maintenance efforts was not up to him since he is a trustee.
The lack of firefighting planes brought President Recep Tayyip Erdoğan's planes to mind. He is believed to have at least eight planes and was previously dubbed "the world's most expensive president" by the opposition.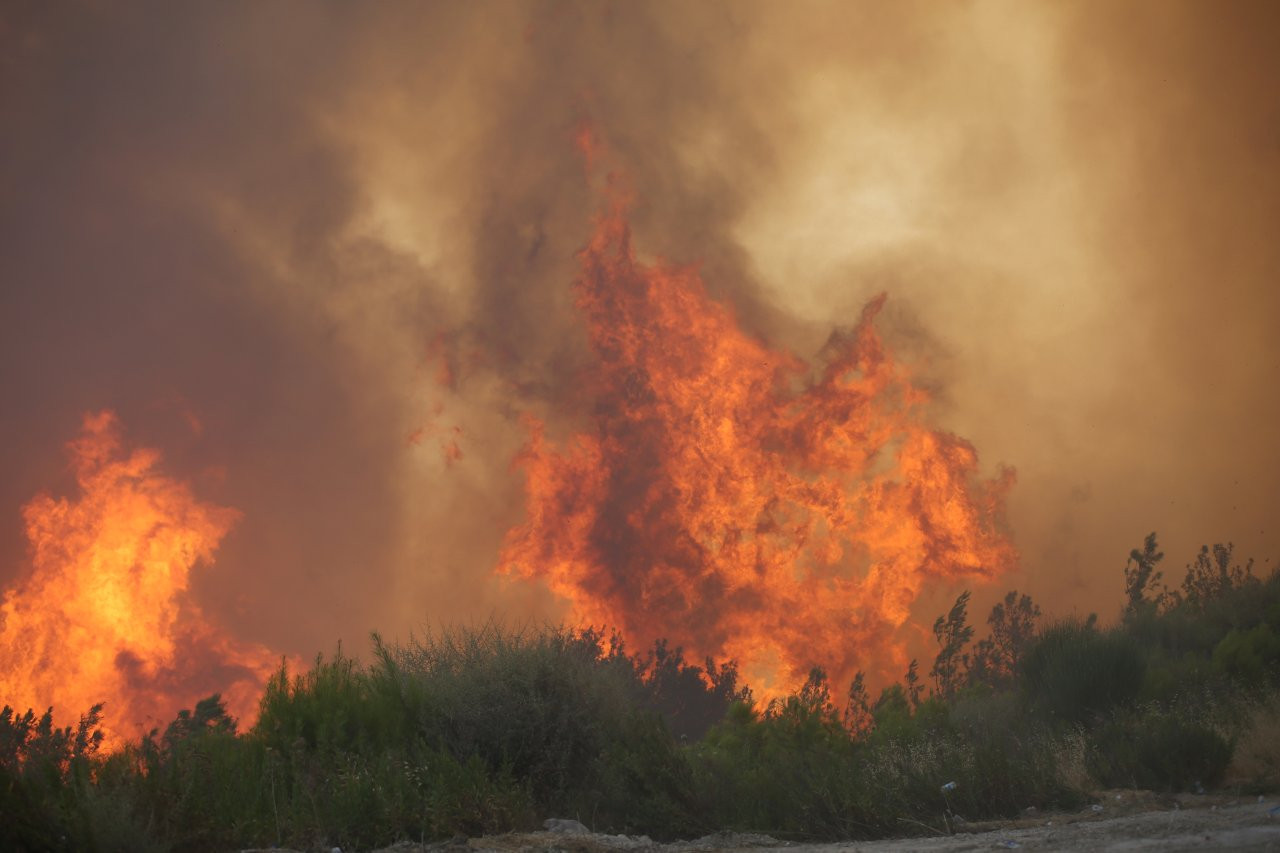 The money spent for his palace in the capital Ankara and his extremely crowded security detail have also been at the center of controversy for years.
The security convoy was at the stage once again, this time blocking the roads in Muğla's Marmaris despite firefighting trucks needing to reach their destination urgently.
"They blocked the traffic in a fire zone. Firefighting trucks are not allowed to pass because Erdoğan's convoy is passing. Are they going to extinguish the fires?" one Marmaris resident asked as he recorded the video of the seemingly never-ending security vehicles.
Not asking for much-needed help
What was then expected by locals and more generally the public was for Turkey to ask for help from other countries in order to extinguish the flames. The government, however, rejected offers for help for days on political grounds, before finally managing to seek help from the European Union.
When asked about the reason for why Turkey is not accepting the much-needed help, Minister Pakdemirli, who has been at the center of fury, said on Aug. 2 that planes with water capacity below five tons might overcrowd the country's flight pattern. His bizarre statement was slammed by thousands.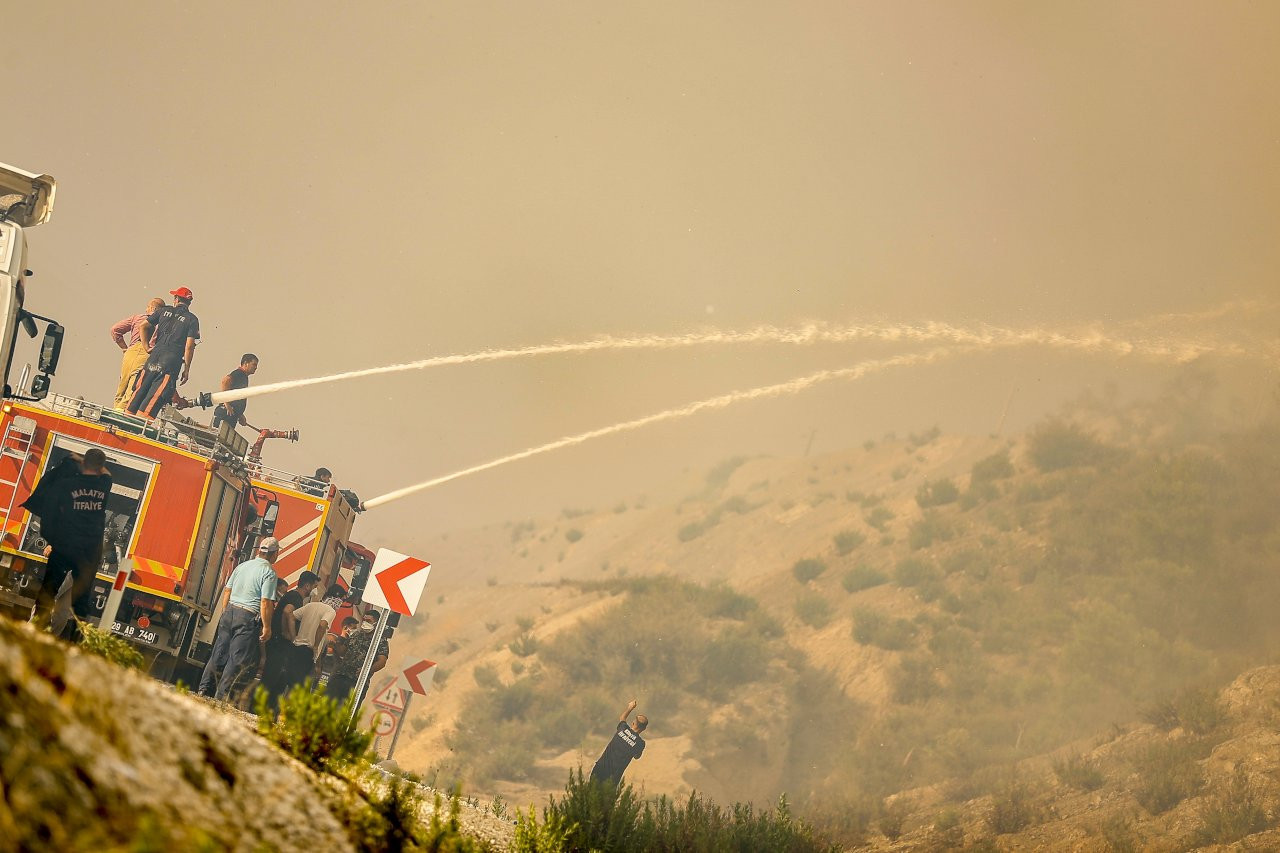 Left on their own, Turkish nationals turned to Twitter to ask for help from foreign countries in order to save the country's forests, as well as the animals living in them.
"#HelpTurkey" became a trending topic on Twitter with over 2.4 million tweets late on Aug. 1, prompting the government to turn to its favorite discourse on foreign powers conspiring against Turkey.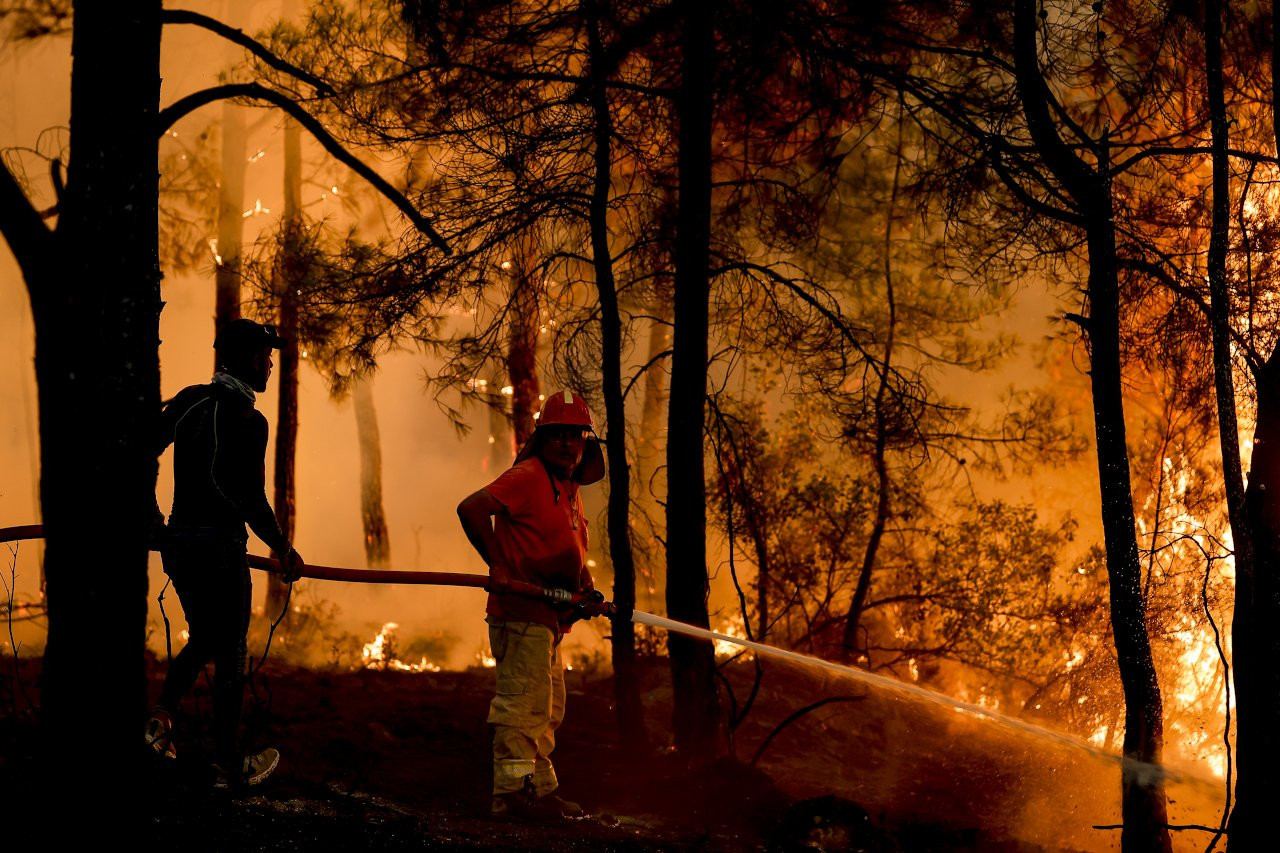 Presidential Communications Director Fahrettin Altun claimed that the "so-called campaign for help" was launched from abroad.
"This so-called campaign that's organized from a single center abroad was launched over ideological purposes to make our state weak and to weaken the unity of our state and the nation," Altun said early on Aug. 2, adding that "Turkey is strong" despite a week of failures to put out the fires.
Also on Aug. 2, Minister Soylu responded to criticism against the government, oddly saying, "I can't put out the flames with my hands."
"Our duty is to provide logistical support," Soylu said, even though what he meant by "support" was unknown.
Another minister to infuriate millions was Minister Ersoy, who said that the fight against flames can't be carried out with tweets.
Perhaps the most bizarre and infuriating move came from President Erdoğan himself. During a visit to Marmaris, one of the districts that has been the most severely affected by the fires, Erdoğan threw tea to disaster victims from the platform that he gave a speech.
Fires continue at full speed
The fires, meanwhile, continued at full speed on Aug. 2 and reached residential areas in Muğla's Hisarönü village.
Horrifying videos on Twitter showed people leaving their homes to escape from the fires.
In a video, a woman was heard crying as she recorded burning areas.
In another, a Hisarönü resident showed burning houses, saying the village can't be saved this time.
As of 6 p.m. on Aug 2, an end to the fires was nowhere in sight.