Turkey marks 17th anniversary of car bomb attacks on British Consulate, HSBC bank
Turkey on Nov. 20 marked the 17th anniversary of a terrorist attack that shook the city, destroying the British Consulate and an HSBC Bank building and killing a total of 27 people. The British Consulate held a small ceremony where Consul General Judith Slater left a wreath at the site.
Duvar English
The British Consulate General in Istanbul commemorated the 17th anniversary of Al Qaeda's terrorist attack that struck the site on Nov. 20, killing 16 people including Consul General Roger Short.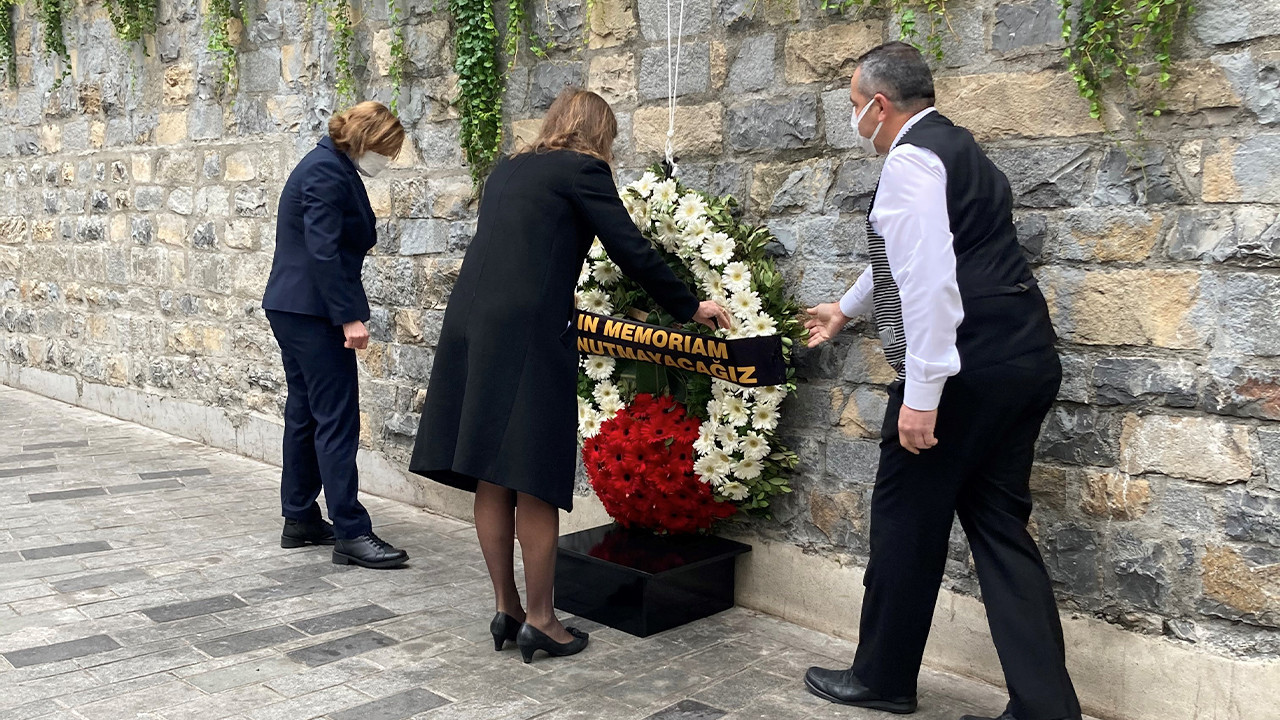 "The bombing which took place on 20th November 2003 was the deadliest attack there has ever been against a British diplomatic mission," said Consul General Judith Slater.
Laying a wreath at the site of the attack, Slater thanked colleagues who had dedicated their life to building a stronger relationship between Britain and Turkey.
The consul general also commemorated the civilians who died outside the consulate during the bombing.
Another 11 people had died on the same day in the nearby district of Levent, where a bomb had shaken a building that was the HSBC bank headquarters.