Turkey 'may reach herd immunity to coronavirus in 2.6 years'
Turkey may reach herd immunity to coronavirus in 2.6 years, according to a Bloomberg analysis, which was carried out based on vaccination efforts around the world. Life is expected to return to normal in seven years, the analysis said.
Duvar English
Turkey may reach herd immunity to coronavirus in 2.6, an analysis conducted by Bloomberg said.
The analysis based on vaccination levels worldwide painted a grim picture of when the COVID-19 pandemic will end, saying that life would return to normal in seven years.
Bloomberg's calculator showed how long it will take countries to vaccinate 75 percent of their populations, which is accepted as a threshold for herd immunity.
The calculator provides a snapshot in time, designed to put today's vaccination rates into perspective. It uses the most recent rolling average of vaccinations, which means that as vaccination numbers pick up, the time needed to hit the 75 percent threshold will fall.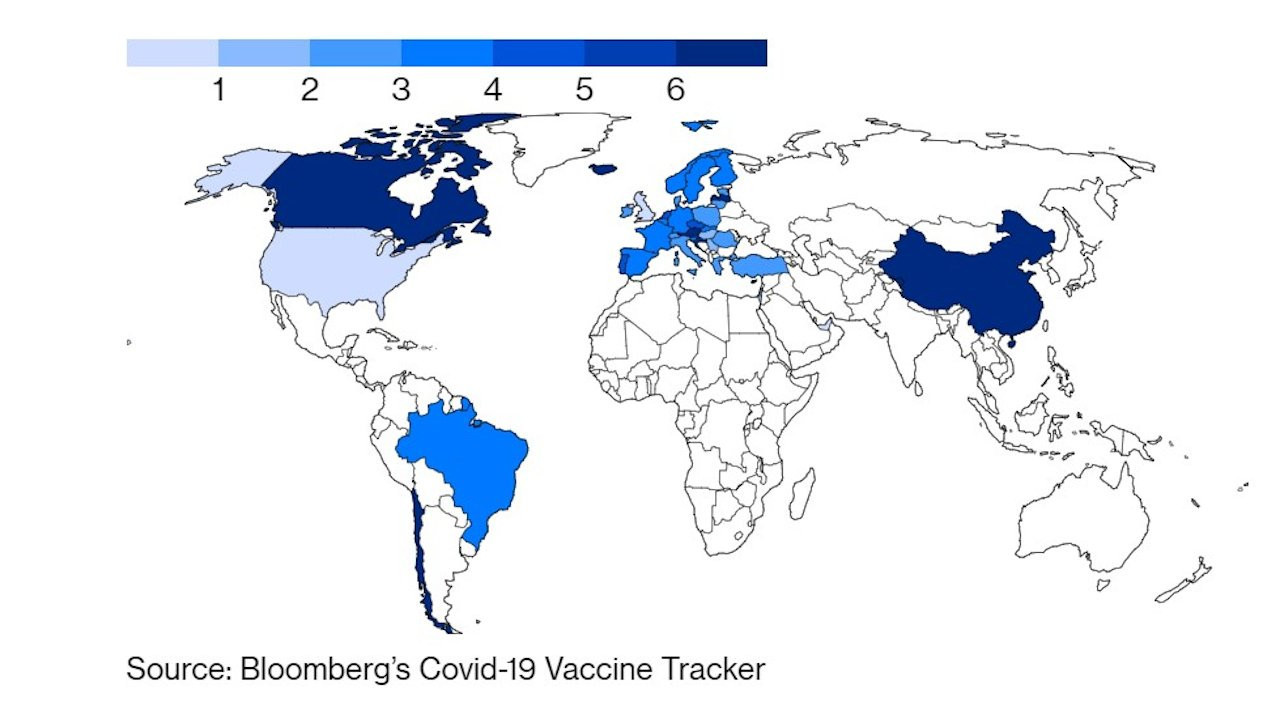 The pace is likely to accelerate further as more vaccines become available. Some of the world's biggest vaccine-manufacturing hubs in India and Mexico are only just getting started. More than 8.5 billion doses of vaccine have been contracted by countries through more than 100 agreements tracked by Bloomberg. Only a third of countries have even begun their vaccination campaigns.
Turkey is expected to reach herd immunity in 2.6 years based on today's inoculation rate, while it will take longer for the majority of the European Union countries, Bloomberg said.
Countries like the U.S. and UK will reach herd immunity within a year at their current vaccination paces, while countries like China and Canada could take up to six years.
As of Feb. 7, Turkey reported 26,685 deaths and 2,524,786 cases since the first case on March 11, 2020.
Current COVID-19 statistics around the world can be reached here.