Turkey ranks 4th in food price inflation, World Bank reports
Turkey ranked 4th globally in terms of the highest rate of food price inflation, according to the World Bank's Oct. 26 Food Security Update. The report stated that food prices in Turkey increased by 14% in real terms, and 76% nominally over the course of a year.
Duvar English
Turkey ranked 4th in World Bank's food price inflation list. Food prices in Turkey increased by 14% since last year, according to the October Food Security Update. Turkey follows Egypt, Lebanon, and Rwanda on the list.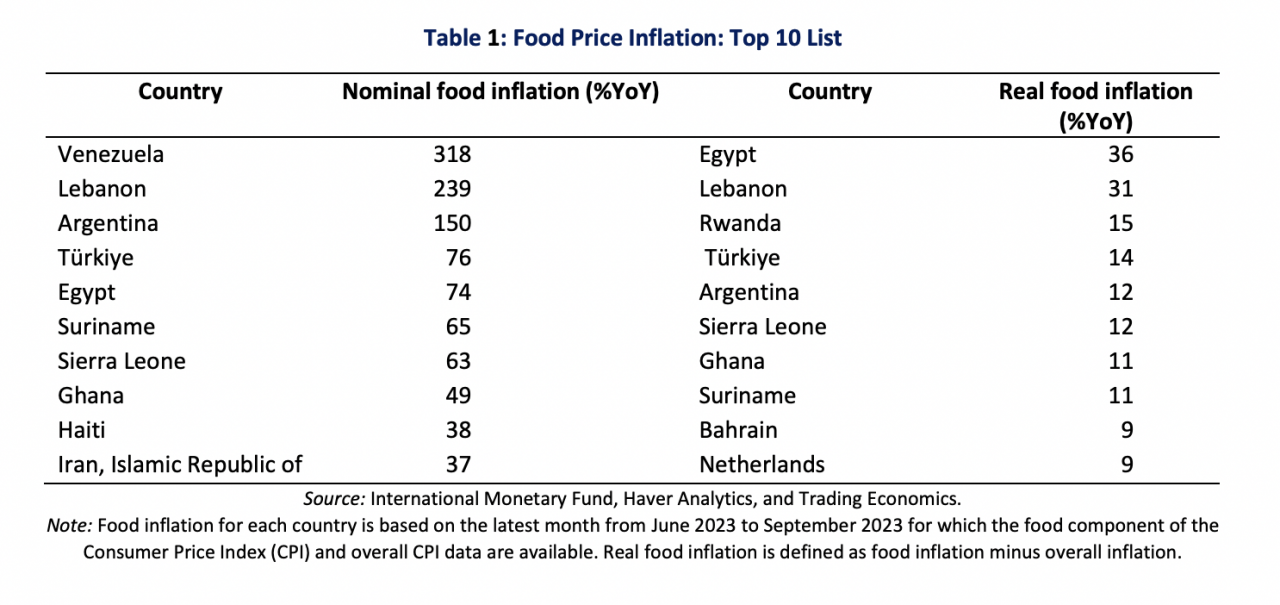 The Top 10 list of food price inflation from World Bank's Food Security Update
World Bank's Food Security Index found that food inflation is higher than overall inflation in 77% of countries included in the report.
Turkey comes 4th in both real and nominal food inflation rankings.
Turkey's food price inflation is a continuing trend, in tandem with the cost-of-life crisis. The hunger threshold reached 13,334 Turkish liras ($470) in September which is currently $55 higher than the minimum wage, according to the report by the Confederation of Turkish Trade Unions (Türk-İş).