Turkey struggles with forest fires in many provinces as Mediterranean wildfires rage across countries
Wildfires in Istanbul along with Aegean Izmir, Afyonkarahisar, and Kütahya provinces on July 26 have been damaging tens of hectares of land as teams had difficulty responding to back-to-back fires. A forest fire in Antalya province has continued for two days.
Duvar English
As many Mediterranean countries have been combatting against raging wildfires that affecting thousands of people and animals, Turkey also have been fighting against forest fires in Istanbul along with Aegean İzmir, Afyonkarahisar, Kütahya, and Mediterranean Antalya provinces on July 26.
A fire broke out in the afternoon in a grassy area in Istanbul's Beykoz district and spread to the forest in a short time. Intervention to the fire continues as of 6 p.m. while Bosphorus drowned in smoke.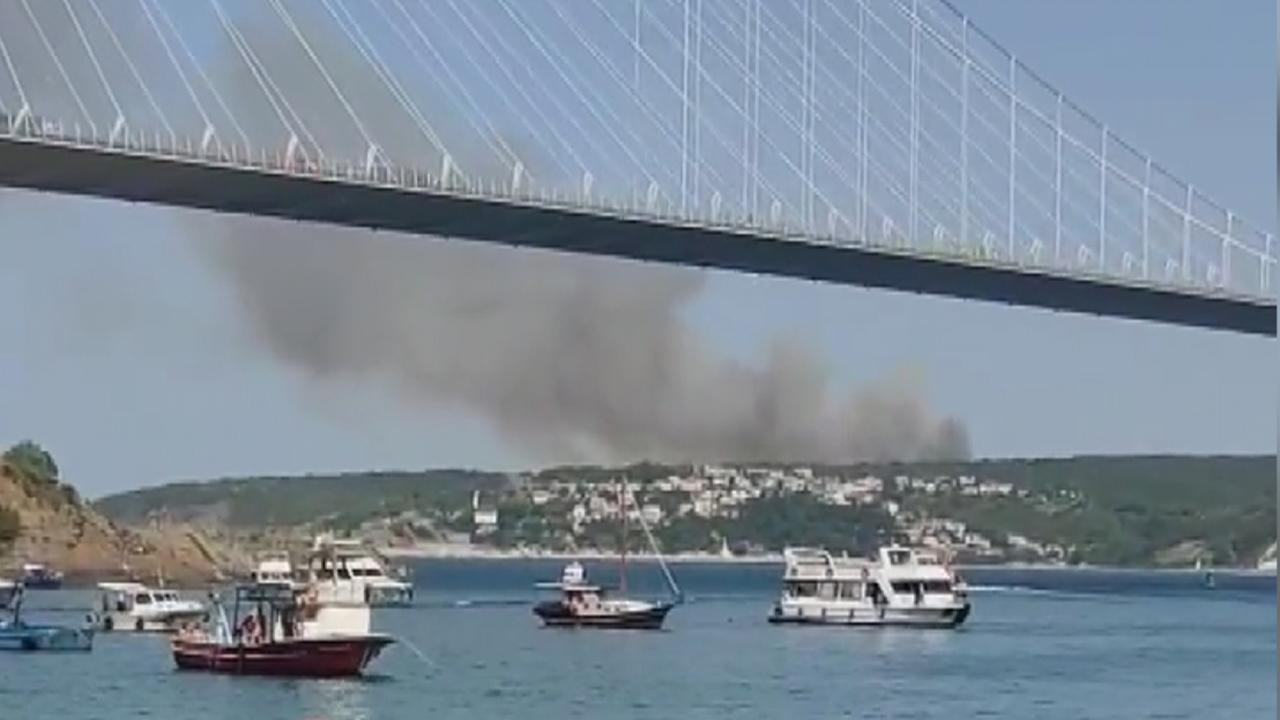 Teams continue to intervene in the fire that broke out in the afternoon in Tavşanlı district of Aegean Kütahya. The fire affected 4-5 hectares of land that has nearby settlements according to the first determinations.
The municipality made an announcement for nearby villagers to evacuate the area.
A large number of fire brigades continue to intervene in the fires that started in the afternoon in Kınık and Ödemiş districts of Aegean Izmir as well. The province has been affected by a serious heatwave on July 26 as the temperatures reached 42 degrees Celsius.
Three neighborhoods in Ödemiş are being evacuated as a precaution.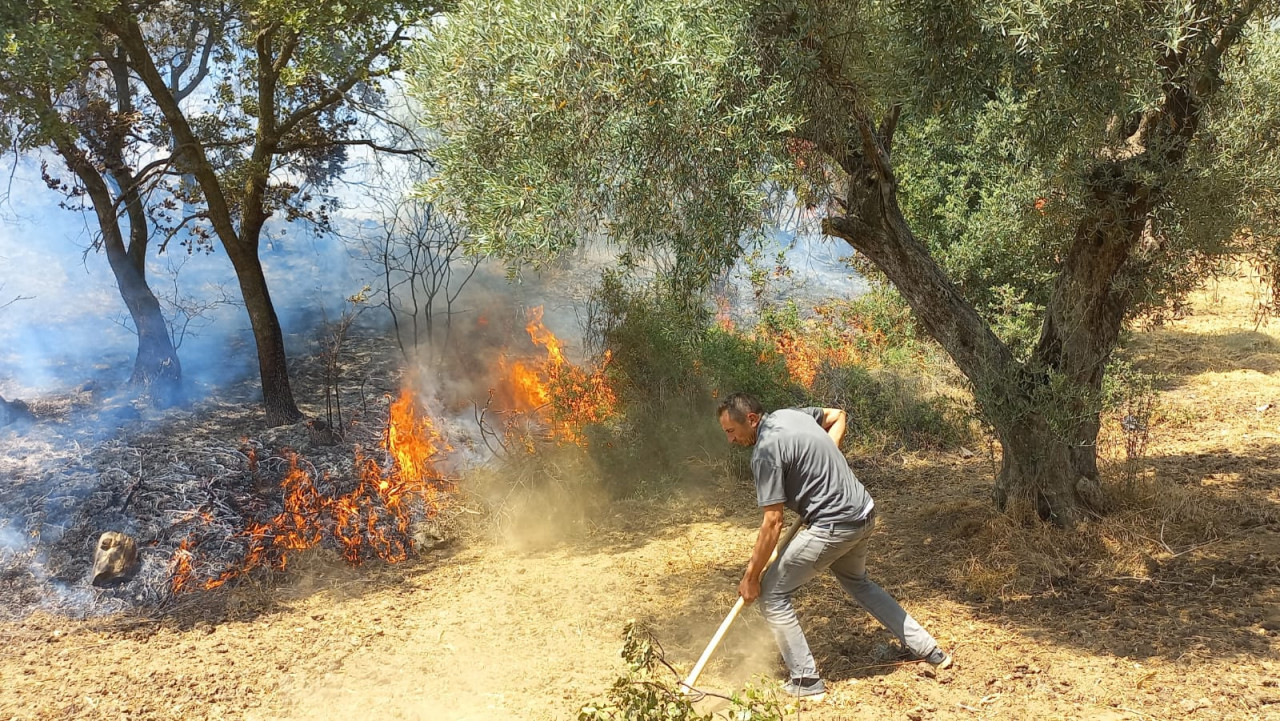 The fire that broke out in the forest in the recreation area in Afyonkarahisar province's city center was brought under control after 1.5 hours and nearly 40 acres of land was damaged.
Efforts to extinguish the forest fire that started on July 24 in Antalya province's touristic district Kemer are still ongoing as of 6 p.m. local time, July 26. The authorities stated that they had difficulty in intervention due to the mountainous nature of the area and the strong winds and added that the area burned so far is 180 hectares.
Fourteen people were temporarily admitted to the nearby hospitals due to smoke inhalation caused by the fire.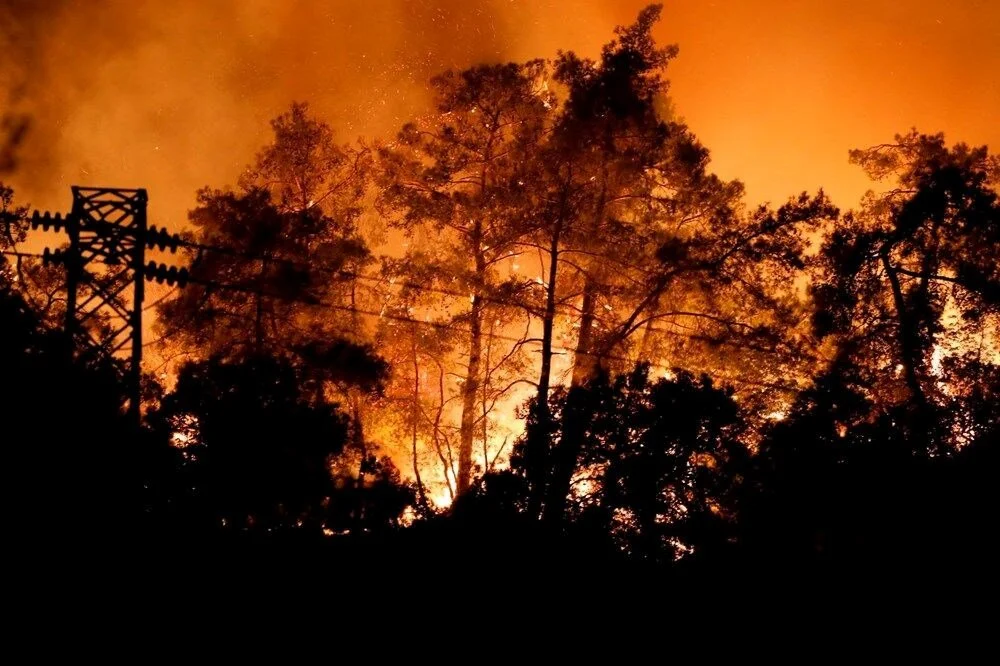 While forest fires in Mediterranean countries threaten villages and holiday resorts in the past days, more than 40 people lost their lives in Algeria, Italy and Greece. Thousands of people were also evacuated.
Many Mediterranean countries are at risk from continued high temperatures and high winds.