Presidential aide claims Turkey will 'surpass Europe in human rights protection with reforms'
A legal adviser to President Erdoğan said that Ankara's promised legal reforms would result in Turkey surpassing Europe in protecting human rights. The adviser also said that the government is still eyeing European Union membership.
Duvar English
A legal advisor to President Recep Tayyip Erdoğan said that the judicial reforms promised by Ankara would make Turkey "surpass human rights in Europe," the daily Hürriyet reported on Dec. 29.
President Erdoğan said on Nov. 13 that a period of judicial and fiscal reforms was starting in Turkey, prompting many to wonder whether this could lead to the release of businessman Osman Kavala and former co-chair of pro-Kurdish Peoples' Democratic Party (HDP) Selahattin Demirtaş.
Both prisoners have been incarcerated without a conviction for years, and have become symbols of the Turkish judiciary's failure on international platforms, with the European Court of Human Rights (ECHR) ruling against Ankara in both cases.
Hope for the two prisoners' release was voiced by the main opposition, but met with threats from mafia leader Alaattin Çakıcı, who is a close ally of ruling alliance partner Nationalist Movement Party (MHP) leader Devlet Bahçeli.
As hope for meaningful human rights sanctions within the potential legal reform dwindled, Presidential Adviser Mehmet Uçum said that the regulations would "surpass Europe's human rights levels."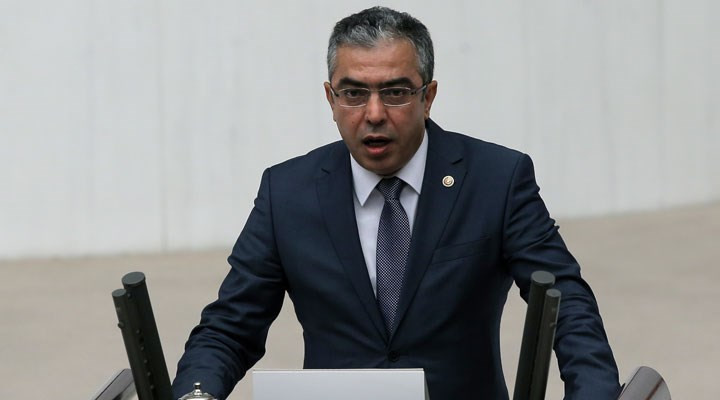 The Justice Ministry is currently working on two documents as part of the legal reform, a "Legal Reform Strategy Notice" and a Human Rights Action Plan.
"The new Human Rights Action Plan will mostly surpass Europe's human rights levels, let alone match up to them... We haven't stepped back in our goal of becoming a member [of the European Union]," Uçum said.
Deputies will present bills based on these two documents, and existing legislation will be amended to ensure compliance with EU guidelines, the adviser added.
'ECHR isn't really binding'
As Turkey attempts to level up its legislation to European standards, the adviser slammed the Dec. 22 ECHR ruling that Demirtaş's rights have been violated during his extended imprisonment.
President Erdoğan had said that the ECHR's ruling against Ankara was not binding for Turkey, a message that the legal adviser echoed.
"We must remember that the ECHR ruling only mandates that Turkey re-tries the case," Uçum said.
The ECHR ruling noted that Demirtaş's imprisonment was politically motivated, but the adviser said in turn that the ECHR ruling was the "most politically loaded one yet."