Turkey's presidential candidate Kılıçdaroğlu announces economic development projects
In a new video, Turkey's main opposition bloc Nation Alliance's presidential candidate Kemal Kılıçdaroğlu has announced economic development projects he will implement should he assume power in the May 14 presidential election. Kılıçdaroğlu said a reverse migration will start from metropolitan cities with the projects he introduced.
Duvar English
Main opposition bloc Nation Alliance's presidential candidate and Republican People's Party (CHP) leader Kemal Kılıçdaroğlu on April 15 announced economic development projects he will implement should he assume power in the upcoming election in a new video he shared on his social media accounts.
Türkiye'yi şahlandırmaya her şeyimizle hazırız. Vizyonumuz, şampiyonlar ligi ekonomistler, dürüst bürokratlar, çalışkan insanlar, bolca temiz yatırım parasıyla. Erdoğan şimdi bunu da yazar beyannameye, sonra da bir lansman patlatır. Koş Erdoğan koş da, sende bunların hiçbiri yok. pic.twitter.com/1pYz5dwnSC

— Kemal Kılıçdaroğlu (@kilicdarogluk) April 15, 2023
Kılıçdaroğlu started the video by saying "This is my workboard. You will hear a lot of new projects from me these days." The workboard was titled "Mr. Kemal's Board."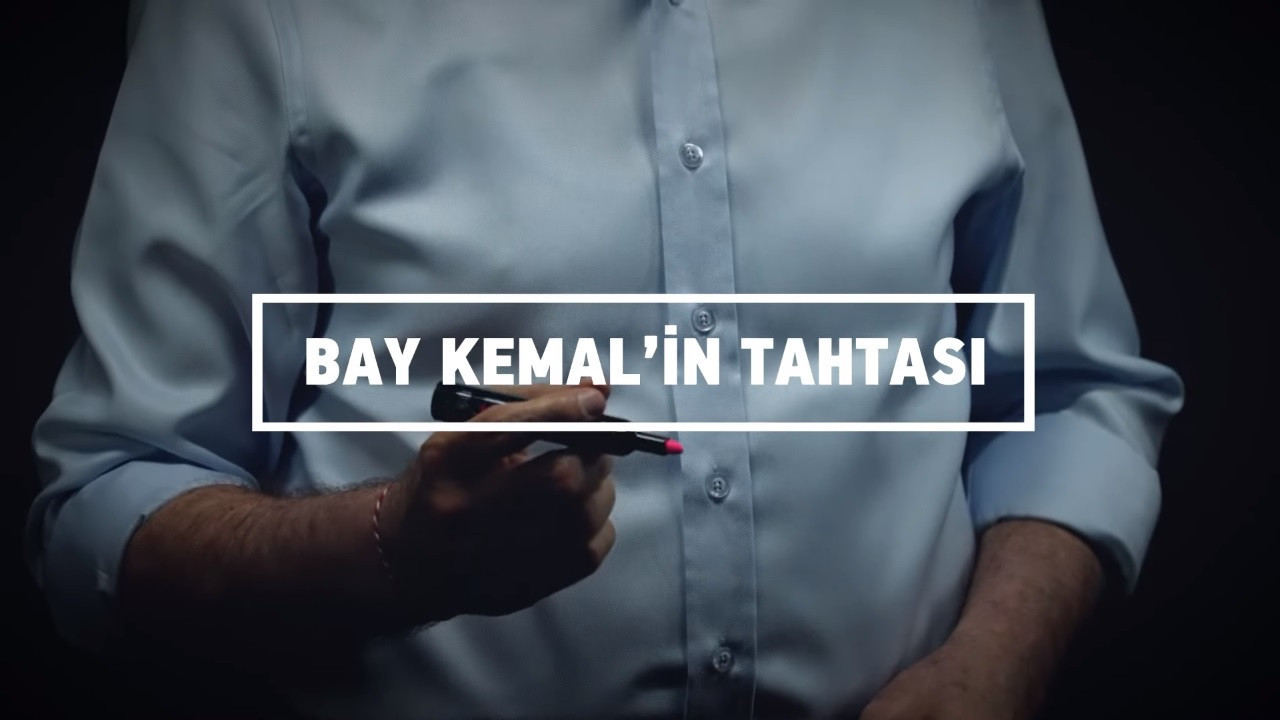 "Turkey cannot prosper and grow without producing high value products. For high-efficiency production, we must produce the production machines, intermediate goods, spare parts and the final product. First of all, we will create special economic zones. We will have a global production, trade and finance network. We will establish nine special economic zones, 17 agriculture and livestock centers and 50 production bases that indirectly affect our 81 provinces. We will start a big production movement across Turkey," Kılıçdaroğlu said.
The presidential candidate said these special zones will work with six basic principles: "One, cost. Our competitiveness will not be due to the exchange rate difference and cheap labor force. Turkey will never be a cheap labor market. Two, focusing. We will specialize by focusing on specific areas. All developed countries do this. We will do the same. Three, differentiation. We will differentiate by producing products that differentiate in the market. Four, innovation. These regions that I have described will be focused on production development and R&D. Five, capital security. Strong, secure and accessible capital infrastructure will be ready in the regions. Six, law. Employees, investors and businesses will be legally secured. Everyone's life and property will be safe. By making the necessary legal arrangements in the first three months of our government, we will lay the foundations immediately."
Kılıçdaroğlu said there will be an investment of 123 billion dollars in the first five years and 300 billion dollars in 10 years. "20 percent of these investments will be made with public resources."
"Our per capita income will gradually rise to over 20,000 dollars. With the contribution of these projects, Turkey will grow at least 5.5 percent in the first four years and 6.2 percent in the next six years," he added.
He lastly said that reverse migration from metropolitan cities to Anatolian provinces will begin. "We will create 2.5 million new jobs. Unemployment rate will fall below five percent in the first five years. Youth unemployment problem will be solved. I will continue to explain in detail our projects that will lead to lasting prosperity. Because Turkey deserves it. Our people deserve prosperity and our youth wealth. Don't worry, we are coming, I promise you."
The parliamentary and presidential elections will be held together on May 14 in a historic year as 2023 marks the 100th anniversary of the foundation of the Republic of Turkey.