Turkish mafia boss claims former PM's son, ex-minister part of int'l drug trafficking scheme
Turkish mafia boss Sedat Peker has claimed that former Prime Minister Binali Yıldırım's son Erkam Yıldırım is part of a major international drug trafficking scheme. According to Peker, Yıldırım visited Venezuela twice in January and February this year to form a new drug trafficking route following a raid in Colombia last year that authorities seized 4.9 tons of cocaine headed for Turkey. Peker also accused two former officials in the unsolved murders of two journalists.
Neşe İdil / Duvar English
Turkish mafia boss Sedat Peker has accused former Prime Minister Binali Yıldırım's son Erkam Yıldırım and former police chief and minister Mehmet Ağar of being a part of an international drug trafficking scheme, as he continued making bombshell allegations in another YouTube video.
Peker, a pan-Turkist and Turanist organized crime boss who fled Turkey in early 2020 to avoid prosecution, has been releasing videos for the past three weeks that include serious allegations against current and former politicians in a bid to take revenge for the operations launched into his organization.
Although mostly infuriated due to being sidelined, Peker, an ally-turned-foe of the government, repeatedly says he releases the videos as a reaction against police officers raiding his house and pointing guns towards his wife and little daughters.
His main targets are Interior Minister Süleyman Soylu, who, according to the mafia leader, sought help from Peker's men repeatedly to boost his political career, and Ağar, a shady politician who is known for ordering extrajudicial killings during his term as interior minister in 1996.
Soylu on May 19 accused Peker of having links to the movement of U.S.-based Islamic preacher Fethullah Gülen and being involved in a drug trafficking scheme. He also denied claims that police officers searched Peker's wife's underwear during a raid on his house.
Using sexist remarks, Soylu called Peker, "a man who hides behind his wife's underwear," prompting the mafia leader to announce that he will release a new video that will respond to the minister.
Peker released the said video early on May 23, in which he started off by saying that he had to change his location numerous times in the past due to being deported. He said that he had to change his location once again due to "being visited by a crowded group from Turkey," apparently meaning that the Turkish government sent a team to the United Arab Emirates to round him up and that he might move again in the upcoming days.
He then went on to slam Soylu for claiming that he has links to Gülen, listing numerous judicial plots Gülenists have carried out in the past.
"But you have constantly praised Gülen. Your advisers have praised Gülen," Peker, who previously served time in prison in a case plotted by Gülenists to eliminate their enemies in the state, told Soylu.
Turning to Soylu's remarks on his wife's underwear, Peker called the minister "a man who can't manage his anger" and said, "I will mess you up."
Last year's drug bust in Colombia
In response to Soylu's accusations on the mafia leader being a part of a major international drug trafficking scheme, Peker made shocking claims on a drug bust that took place in Colombia on June 9 of last year.
Colombian authorities at the time announced that they have seized 4.9 tons of cocaine headed for Turkey.
"Cocaine was previously coming to Turkey through Colombia. Some 4.9 tons of cocaine were caught last year in June. Afterwards, works to find a new route started because the Drug Enforcement Administration is powerful there and keeps tight controls," Peker said.
"Upon understanding that they can't manage it there, they have turned to Venezuela, which has an 800-kilometer-long border. It's easy to smuggle it from Colombia to there because the DEA has no controls there. Syria's Latakia port is also not under U.S. control," he also said.
"Who went to Venezuela to form a new route after this batch was caught?" Peker asked, claiming that Yıldırım stayed in Venezuela four days each in January and February.
The mafia leader also claimed that drug busts will take place in Panama in the future since dry cargo vessels carrying cocaine from Venezuela's Caracas port have to stop there as part of the new route.
The cocaine smuggled to Turkey will be distributed in yachts, Peker also said, adding that smuggling is also carried out through Latakia as well.
A businessman in Turkish Cyprus
When it comes to money traffic, Peker pointed to Halil Falyalı, a so-called businessman in Turkish Cyprus who allegedly gained massive wealth through illegal means, mainly betting.
"Falyalı has ten different court cases against him in Turkey. Why aren't you bringing him to Turkey?" Peker asked authorities.
Saying that he doesn't believe that the former prime minister is involved in the scheme, Peker noted that Erkam Yıldırım was initially made a part of this scheme because of footage showing him conducting illegal businesses.
The mafia leader also claimed that Yıldırım stays in Falyalı's hotels during his visits to Turkish Cyprus.
"This is the whole scheme," he said, adding that Mehmet Ağar is central to the scheme.
"Look at the friendship between Süleyman Soylu and Erkam Yıldırım," Peker said.
Following Peker's video, journalist Cüneyt Özdemir shared a tweet from the Turkish Embassy in Caracas dated Dec. 7, 2020 during his YouTube broadcast, which showed Yıldırım posing for a photo with a Turkish delegation that headed to the Venezuelan capital as part of an official visit.
Peker accuses Ağar, former intel official of murdering journalists Mumcu, Adalı
Another chilling accusation that Peker made concerned Ağar and former intelligence official Korkut Eken, whom he said are responsible for the unsolved murders of journalists Uğur Mumcu and Kutlu Adalı.
Peker said that he was approached by Eken and Ağar to murder Adalı in Turkish Cyprus in 1996, adding that they would usually ask for his help in businessmen accused of helping the Kurdistan Workers' Party (PKK) and not extrajudicial killings.
"Eken told me that Adalı wants to sell Turkish Cyprus to the Greek Cypriots and he needs two professionals for the killing. I told him that I will assign my own brother, Atilla Peker, since he is an expert. I said, 'He is very good at these,'" Peker said, citing Eken and his brother's tickets to the Turkish Cyprus as proof.
"Thank God his blood is not on our hands. He foresaw today's Turkey and was honorable. He was not cooperating with the Greeks," Peker said.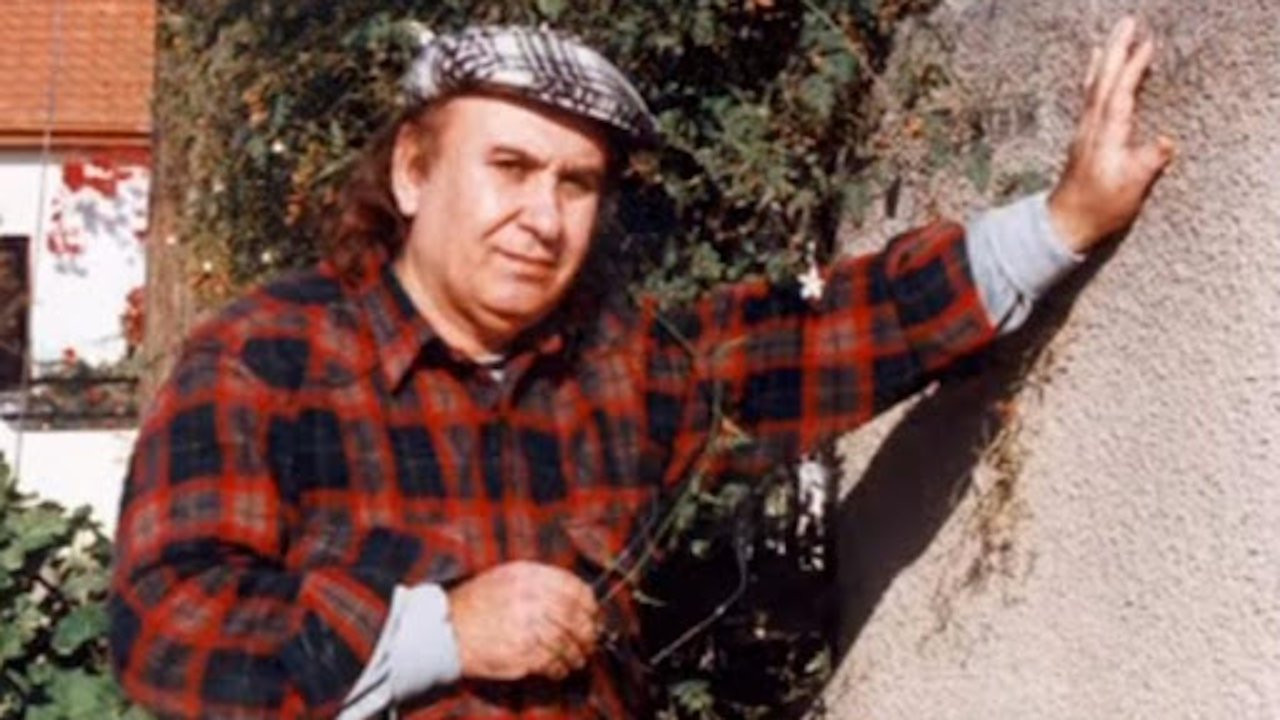 According to the mafia leader, Eken returned to Turkey a couple of days later and told him that they couldn't find the chance to kill Adalı.
"He told me that they would try again later on. Another team under Eken and Ağar killed him. Atilla Peker was resting at home after his cancer surgery at the time of the murder. I would have told you if we were the ones who killed him because there is a statute of limitations and a judicial process can't be launched now," Peker said.
"Kutlu Adalı saw that gambling and drug dealing were increasingly taking their hold on the Turkish Cyprus and was working to prevent that," the mafia boss added.
"They [Ağar and Eken] will now ask me why I kept my silence. Are you speaking the truth about everything you witnessed? We are the same."
Saying that Ağar was receiving money from Kurdish businessmen, whom he accused of drug dealing, during his term as police chief, Peker noted that the former minister got all of them killed in order to clean his own past after entering politics.
Peker listed the names of Behçet Cantürk, Hüseyin Baybaşin and Savaş Buldan, the husband of pro-Kurdish Peoples' Democratic Party (HDP) co-chair Pervin Buldan, as the Kurdish businessmen that Ağar ordered killed.
Buldan on May 23 said that they will apply for the relaunching of a judicial process after Peker's video.
"We have always said that Savaş Buldan and his friends were killed by the state. The perpetrators were tried for show only and acquitted. We will apply for them to be tried again," Buldan said.
'Killer returns to the scene'
Turning to Mumcu's murder, Peker said that Ağar ordered his killing because the journalist was writing about "terror lords."
"Drug fields and weapons trade exist in terror zones. Mumcu was working on these. He was killed for writing about those feeding on terror," Peker said.
"Mumcu was martyred. Who showed up the first? Mehmet Ağar. The killer returns to the scene of the crime the first," he added.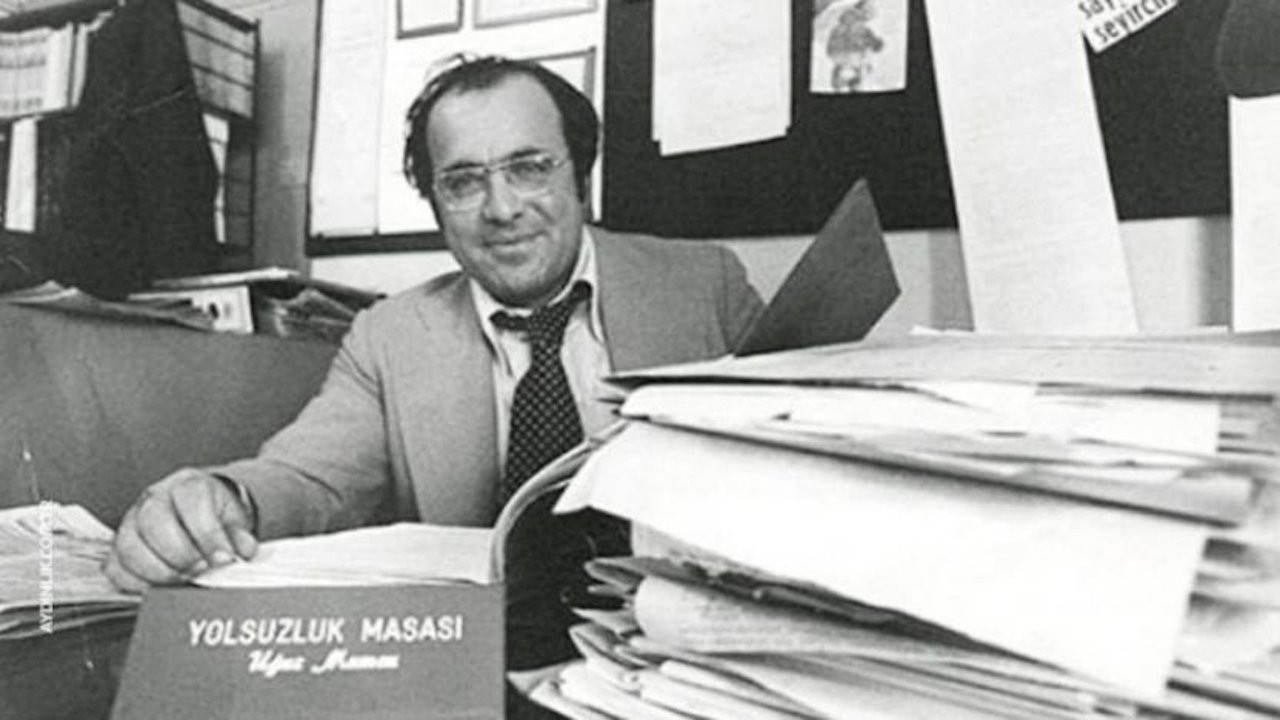 Shortly after the mafia boss' video, Mumcu's wife Güldal Mumcu called on all those who know details about the murder to speak up.
Following Peker's allegations, Reporters Without Borders (RSF) has also released a statement, calling on the journalists' murders to be investigated.
"Peker's legitimacy or position doesn't necessitate silence," RSF Turkey representative Erol Önderoğlu said.