Turkey turns into a mafia playground - again
Turkey has once again turned into a mafia playground with the recent allegations of organized crime leader Sedat Peker. His allegations against various state actors revealed an intricate web of mafia-state-politics relations and have brought Turkey's darkest decade to mind - the 1990s.
Neşe İdil / Duvar English
"History repeats itself, first as tragedy, then as farce."
Turkey's political scene has been shaken by the recent revelations of a mafia leader who fled the country in 2020 after learning that he would be prosecuted and seeks revenge on his past comrades due to being sidelined.
Sedat Peker, a pan-Turkist and Turanist organized crime boss, has been spilling deep state secrets that bring to mind the 1990s, a period that mafia leaders were swarming the country in cooperation with state actors.
Peker, who is in Dubai, has made numerous allegations against current and former political figures apparently as a way to take revenge against Turkey's move to probe him and his gang and for the fact that he was replaced by Alaattin Çakıcı as the government's favorite mafia leader.
The mob boss' claims were slammed by those accused, including former police chief and minister Mehmet Ağar, his son and ruling Justice and Development Party (AKP) deputy Tolga Ağar and Interior Minister Süleyman Soylu, but no legal proceedings have been launched into the crimes in question.
The accusations of the mafia leader, who was treated like a respectable businessman by the government and the country's celebrities before he fled the country, revealed an intricate web of underground connections.
Countless gang-related crimes
Born in 1971 in the northwestern province of Sakarya, Peker introduced himself to Turkey in the 1990s when criminal groups blossomed in the country. His name started to make headlines in relation to murders, kidnappings, racketeering and gang-related crimes at the time.
Although he was accused of murdering drug smuggler Abdullah Topçu in the Black Sea province of Rize in 1997, he was acquitted of the said charge. Two of his men were sentenced to life in prison in the same case.
As his crimes started to pile up, Peker fled to Romania, only to be brought back to Turkey in 1998 in relation to various investigations. He served over eight months in prison and was acquitted of multiple crimes in May 1999.
He was nabbed once again on March 12, 2005 as part of the "Butterfly Operation" and sentenced to more than 14 years and five months in prison over various crimes, including "forming and leading a criminal group," "kidnapping" and "document forgery."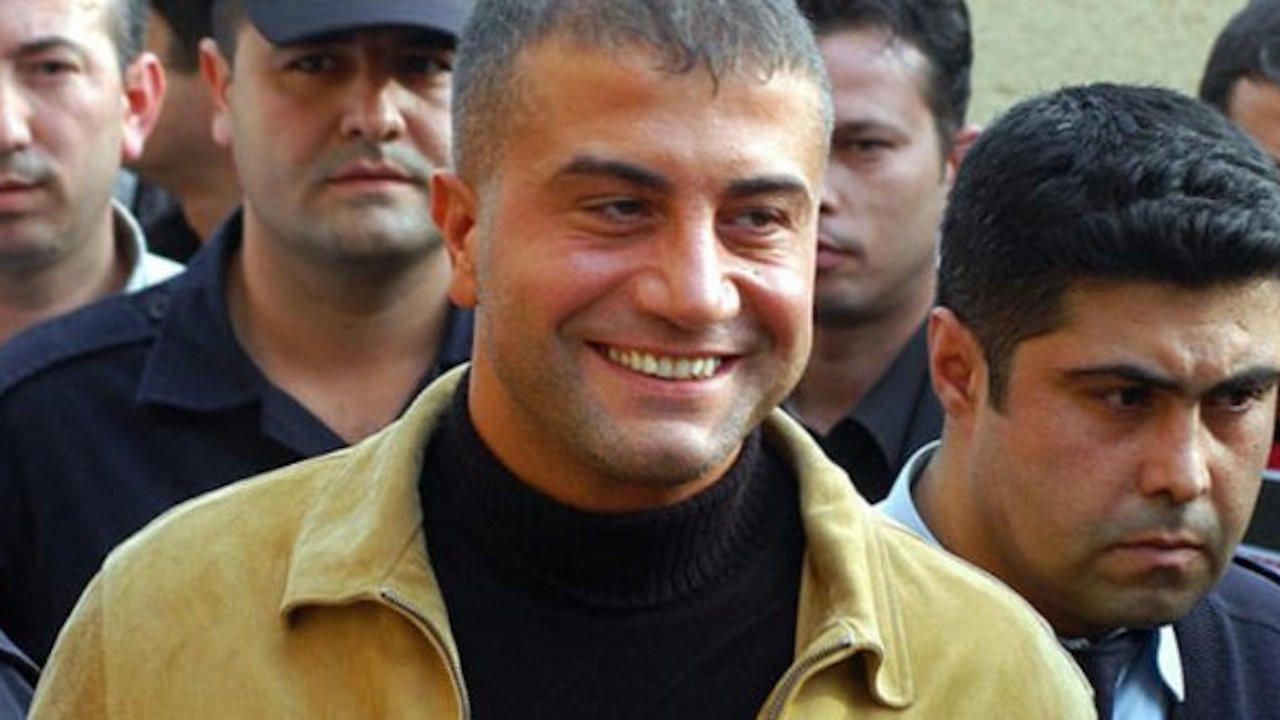 He was sentenced to another one year and three months in prison for "forming an armed terrorist organization" and ten years in the Ergenekon case, considered one of the infamous sham trials launched by the followers of U.S.-based Islamic preacher Fethullah Gülen in the judiciary to target their enemies and consolidate their power in state structures.
After serving nearly nine years in prison, Peker was released based on the length of the time he served and the crumbling of the Ergenekon case following the falling apart of Gülenists and the AKP.
Surprisingly enough, Peker started to be treated like a businessman after he was released and became a staunch supporter of President Erdoğan, with whom he got together in a wedding.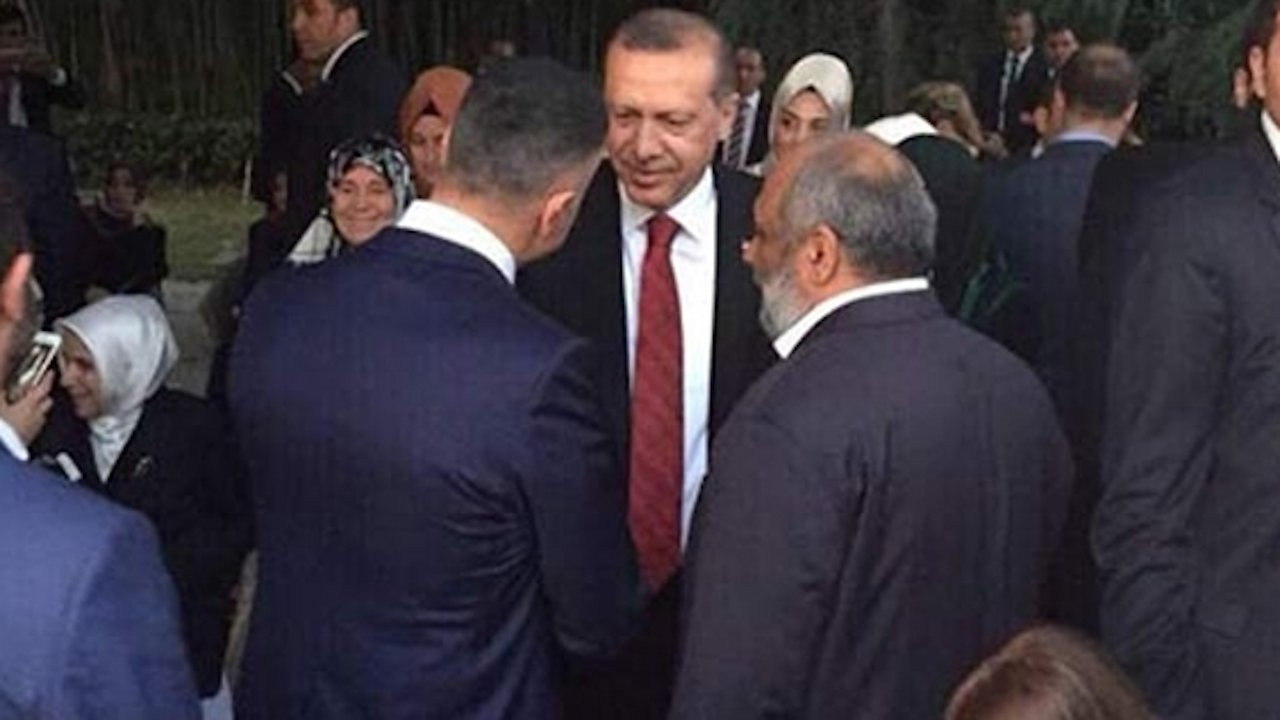 The mafia leader enjoyed his new title and went as far as to organize election rallies in support of the government despite being a convicted criminal. In one of those rallies, Peker threatened a group of academics who signed a peace petition that called on the state to halt the security operations in Turkey's Kurdish majority southeast due to human rights violations.
"We will shed your blood and take shower in it," Peker said at a rally in 2016, accusing the academics of supporting the Kurdistan Workers' Party (PKK). He was sued, but was acquitted of the crime since the court handled his words within the scope of the freedom of expression.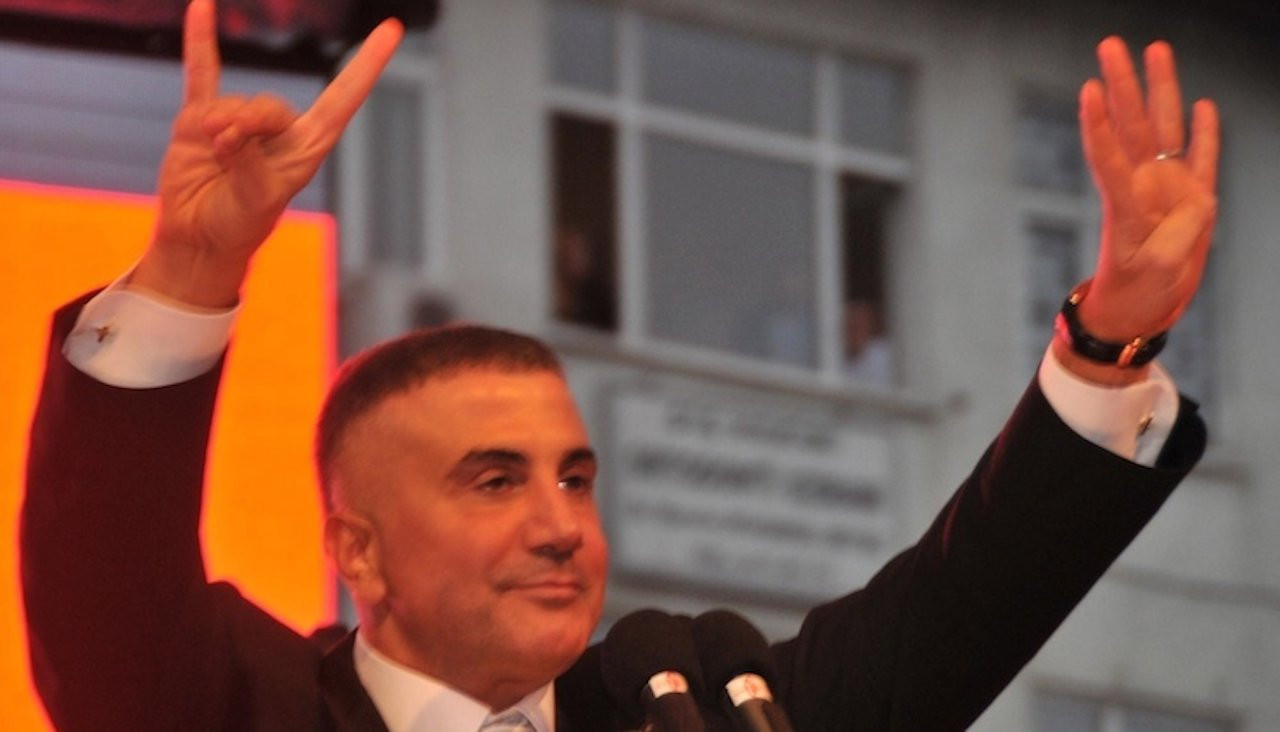 All the while, thousands of his far-right ultranationalist supporters deemed Peker a "charitable businessman" and he received awards from multiple institutions.
He hurled another threat, this time to Gülenists, following the July 15, 2016 failed coup attempt, saying that his followers will hang the putschists in their cells. He was acquitted of this threat as well.
In another instance, Peker threatened journalist Fatih Altaylı and said, "The fact that I didn't kill you is proof that I'm not an organized crime leader." He was acquitted again.
In 2019, just months before he fled Turkey, Peker called on the people to take up arms and "get ready," but these remarks also went unpunished.
Peker flees Turkey
As months went by, Peker became increasingly out of the public eye. Reports at the time said that he fled Turkey, which was later partially confirmed by the mob boss himself.
Peker in February 2020 denied that he "fled" because of his crimes, but confirmed that he left Turkey, while noting that he is in the Balkans for education in a video he shared on YouTube.
The striking turn of events began after Turkey released another mafia leader with ties to the deep state, Alaattin Çakıcı, from prison in April of the same year upon MHP leader Devlet Bahçeli's wishes.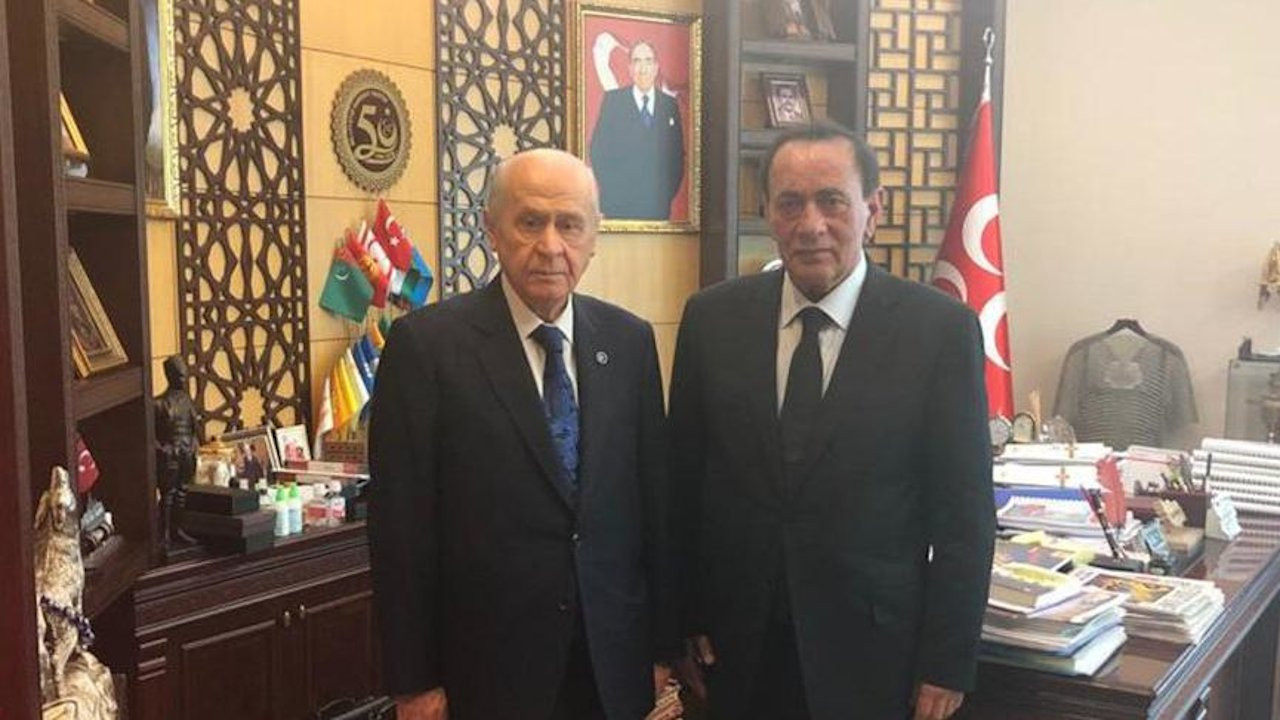 With his release, Çakıcı replaced Peker, his rival, in becoming the state's favorite mafia leader although he insulted Erdoğan and Minister Soylu numerous times. Peker was sidelined and infuriated as a result.
The two mob bosses threatened each other through open letters and videos in the days to come. While Peker is known for sharing videos, Çakıcı shares the letters he pens.
Peker in May 2020 made a surprising claim and said that Erdoğan's son-in-law Berat Albayrak, who was the finance minister at the time, wanted him "destroyed" and that he was forced to leave Turkey for Montenegro as a result.
Yalıkavak Marina
In October of the same year, Çakıcı met with former minister Ağar, former intelligence official Korkut Eken and former army official Engin Alan in Bodrum's Yalıkavak Marina, which is currently at the center of controversy.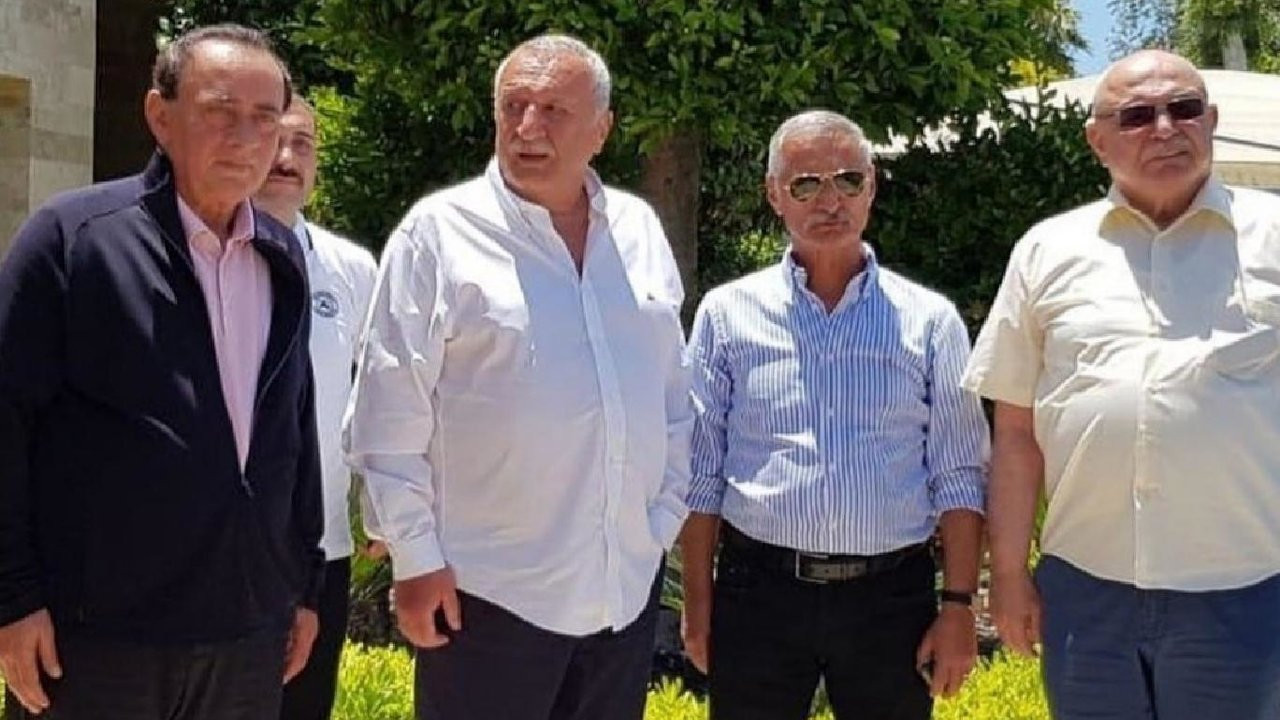 What brought Peker to Turkey's agenda in the past couple of weeks is a series of videos where he accused Ağar, one of the shadiest figures in Turkish politics, and the "Pelican Group," an organization operating as a state within the state that's believed to be led by Albayrak's brother Serhat Albayrak, for the investigation launched into him.
Peker's first bombshell revelation came in response to his men being rounded up in an operation in Turkey last month. Peker claimed that Ağar purchased the Yalıkavak Marina through making its previous owner, Azeri businessman Mübariz Mansimov Gurbanoğlu, get imprisoned on charges related to Gülen and threatening him.
Peker also said that AKP deputy Tolga Ağar was responsible for the murder of Kazakh student Yeldana Kaharman, who told the gendarmerie that she was sexually abused by the deputy a day before she was found dead on March 28, 2019 in the eastern province of Elazığ. According to Peker, Mehmet Ağar covered up the incident.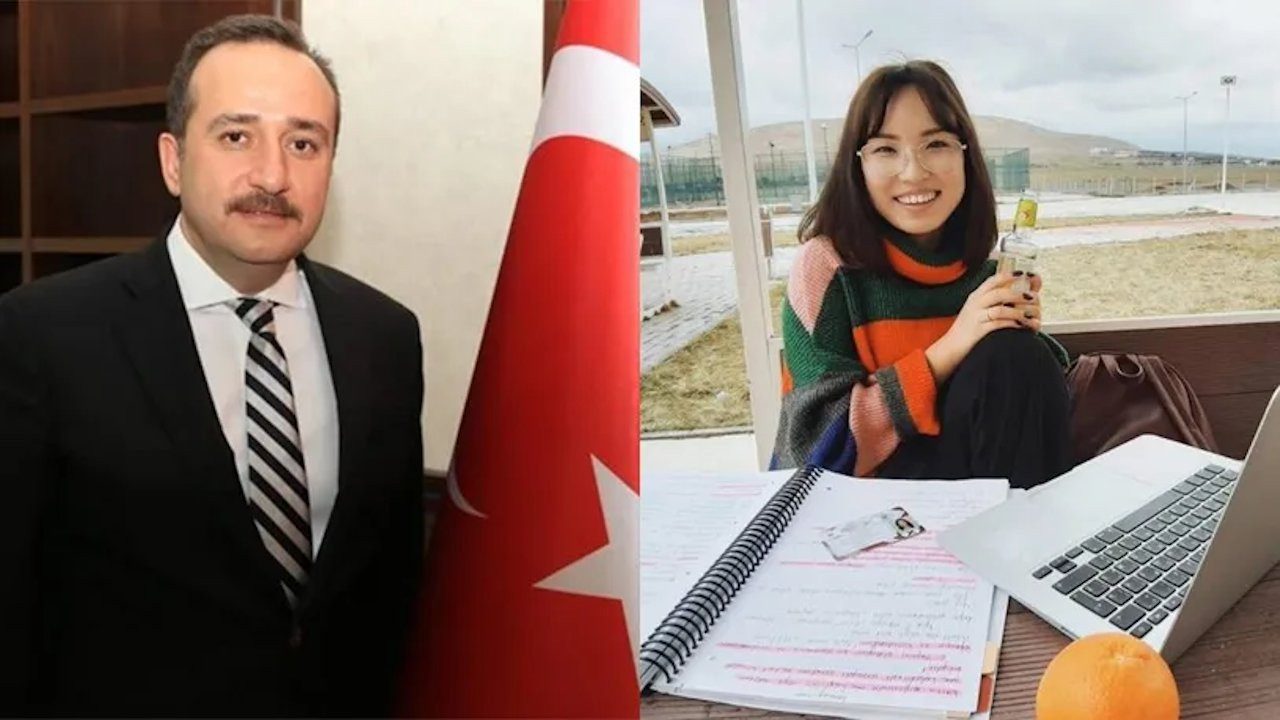 After the video was released, an investigation was launched into a journalist who revealed inconsistencies in Kaharman's autopsy report.
Accusations against Minister Soylu
In his fourth video dated May 13, he listed a series of accusations against Interior Minister Soylu after he called Peker "a mafia scum."
Peker claimed that the minister assigned him personal guards for his security before he fled Turkey and that they were close in the past. The mafia leader alleged that Soylu informed him about the investigation into him.
"Didn't you say, 'I'll let him know if something dangerous happens'?" Peker said of Soylu.
One of the most attention-grabbing claims concerned Soylu's resignation in April of last year. According to Peker, tweets were prepared from bot accounts a day before Soylu said that he was stepping down in order to make it seem like the minister has public support.
Even though the minister denied all accusations, a document on Peker's guards shared by an opposition deputy confirmed the mafia leader's claims. A picture that surfaced on social media also showed that Soylu was a marriage witness of a close relative of Peker in 2016.
As Soylu and Ağar slammed Peker over his claims, Çakıcı joined the anti-Peker party and released a letter he penned on social media to warn his rival to keep his silence.
"The private relations between individuals should be kept private," Çakıcı said on May 14, noting that "the state will clean itself from those involved in illegal activities when the time comes."
The Susurluk Scandal
With the sudden involvement of well-known shady figures to Turkey's agenda, many were quick to remember the extrajudicial killings in the 1990s and the Susurluk Case of 1996.
A car crash on Nov. 3, 1996 in the northwestern province of Balıkesir revealed the close relationship between the government, security forces and organized crime centered around Mehmet Ağar.
Those who died in the accident included Abdullah Çatlı, a far-right deep state agent who was responsible for countless crimes and murders of leftists and who was supposedly sought by authorities. A deputy and a police chief were also in the car.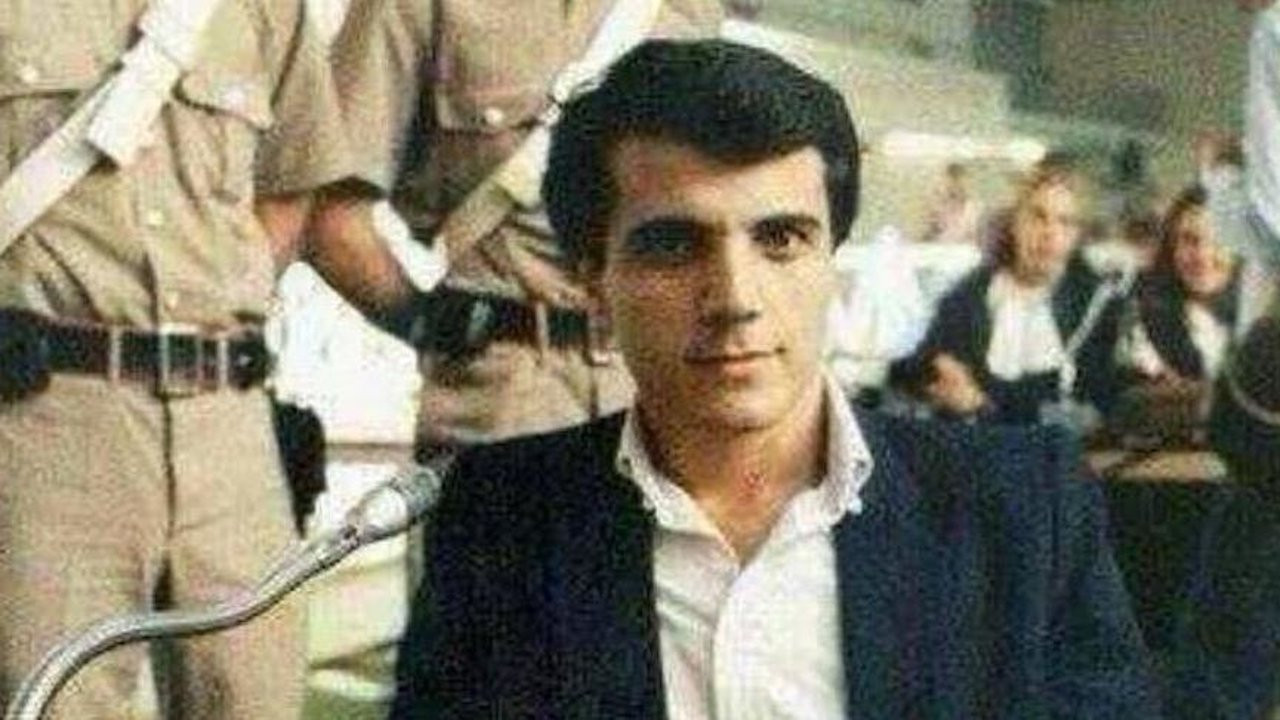 The documents in the car showed Çatlı was protected by then-Interior Minister Ağar, who provided the criminal with a fake ID and a gun. There were also weapons to be used in assassinations belonging to police in the car that were recorded as "missing" in the state inventory, adding to the scandal.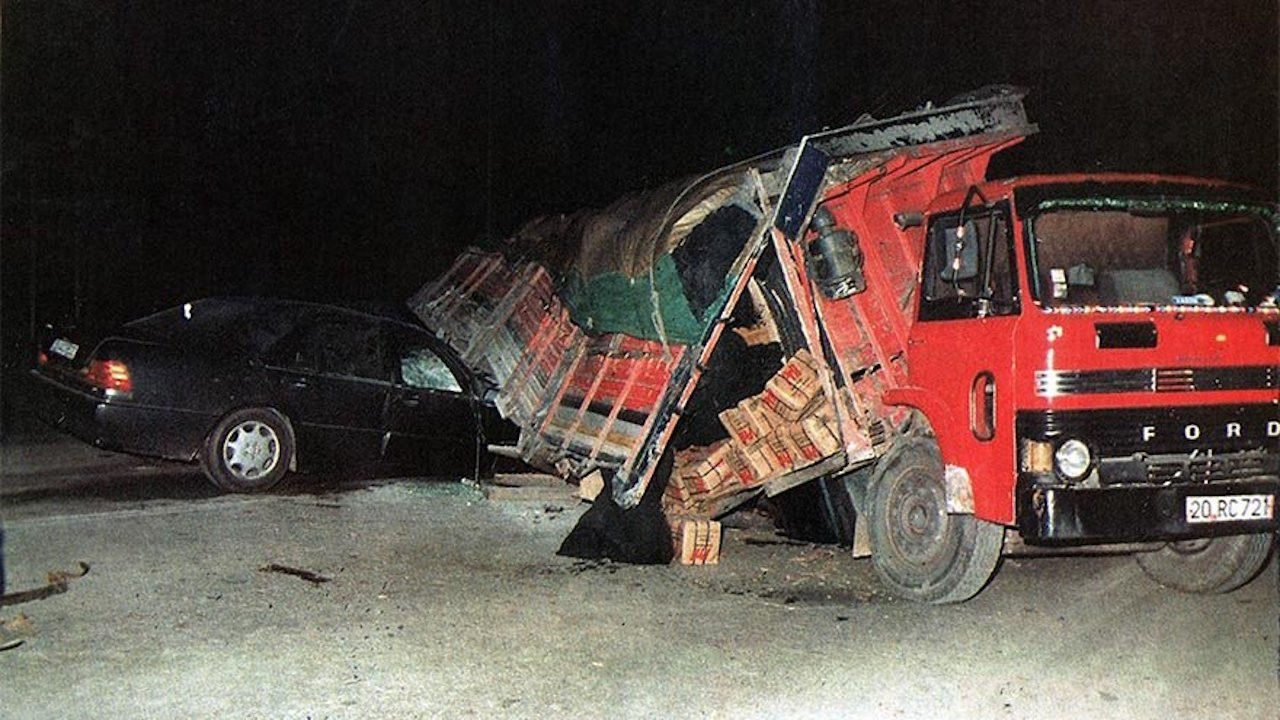 Ağar stepped down from his post five days after the accident following backlash.
The extrajudicial killings of government critics also took place during Ağar's tenure as the police chief between 1993 and 1995. It was later revealed that he used his force to employ and protect far-right criminals.
Although plenty of documents clearly revealed the use of illegal methods at the hands of the interior ministry under the guise of "the struggle against terror," then-Prime Minister Tansu Çiller denied that "the state is hand in hand with the mafia."
The trial into the Susurluk scandal began in 1997. Korkut Eken, who posed for a photo alongside Ağar and Çakıcı in the Yalıkavak Marina last year, was sentenced to six years in prison. Ağar was sentenced to five years in prison in 2011 over "forming an armed organization to commit crimes."
He was imprisoned in 2012 and was released a year later.
His son Tolga Ağar, accused of murder by Peker, was elected deputy from the AKP in 2018.
Peker, in his last video, said that he will continue to spill secrets and stressed that he will never return to Turkey. Whether new actors will be added to his videos is yet to be seen.