Turkish man throws onlooker in sea, kills him for 'giving funny look'
A Turkish man named Serdal Akar killed a construction worker who was sitting near him on the street for "giving him a funny look," video surveillance revealed on May 25. Social media users noted that the murder was indicative of the general tension in the population after more than a year of grappling with the COVID-19 pandemic and its financial strain.
Duvar English
A Turkish man named Serdal Akar was seen throwing an onlooker in the sea in Istanbul's coastal Eminönü district in security footage that surfaced on May 25, killing the man who hit his head on the concrete while falling.
Akar was recorded killing construction worker Ahmet Uzun on April 22, moments after he was seen picking up a young child, holding them over his head, and appearing as if he was going to throw her in the water.
Akar was reported to be mentally ill by police who detained him shortly after the murder of 38-year-old Uzun, transporting him to court and arresting him soon after.
Akar is seen walking away from the scene of the crime as a crowd starts to gather around him upon noticing that he'd thrown someone in the water.
Two musicians who were recording near the crime scene at the time have said that Akar first approached Uzun for "giving him a funny look," and then punched him before throwing him in the sea.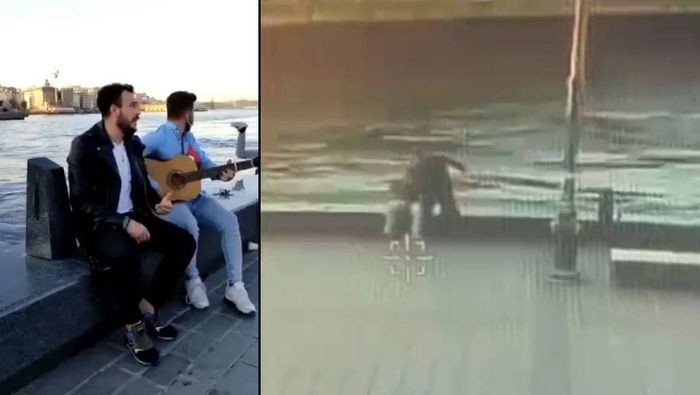 Social media users noted upon the release of the murder footage that tensions in Turkish society have been on the rise, saying that "it's by sheer luck that [they] are alive."
The sharp spike in poverty and unemployment during the COVID-19 pandemic has also increased the number of suicides in the country, especially among lower-income parts of the population whose livelihoods have been severely impacted.