Turkish minister defends teachers' recruitment, says John Nash couldn't have been teacher
Discussing why some people who scored high on the national public service exam (KPSS) were rejected for teaching positions in the interviews, Turkish Education Minister Mahmut Özer said the position was not for everyone, citing John Nash, a long time professor and researcher at Princeton and MIT.
Duvar English
In an attempt to explain why some people who scored well on the State Personnel Exam (KPSS) were being rejected at the interview stage, Turkish Education Minister Mahmut Özer said that not everyone could be a teacher. He used the example of famed mathematician John Nash to illustrate his point.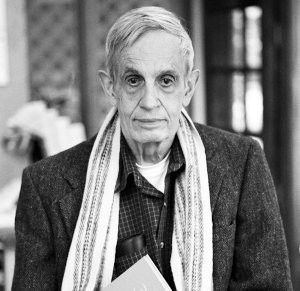 "Let me give you the example of John Nash," he said in an interview with daily Habertürk. "He was a great genius, but could he be a good teacher?"
John Nash, it is worth noting, invented game theory, was awarded the Nobel Prize, and was a longtime member of the faculties of Princeton University and the Massachusetts Institute of Technology (MIT) in the US.
In recent weeks, the Turkish opposition has criticized the Education Ministry for a series of incidents in which teaching applicants were rejected during face-to-face interviews after scoring well on the statewide public service exam, required for all government positions.
Opposition figures such as Republican People's Party (CHP) leader Kemal Kılıçdaroğlu have said that these rejections clearly show that certain groups or sects are being prioritized over others for teaching positions.
Özer says this is "false information."
"Interview is in the law. This is not the ministry's choice […] There is no outside interference. There is only one Ministry of National Education in this country and I am managing it," he said.
Though he said there was a 97% overlap between those with high exam scores and those who passed the interviews, he also indicated that "teaching is a profession that requires special qualifications." Using the fairly inapplicable example of Mr. Nash, who suffered from well-managed schizophrenia, he also said that "there is also a pedagogical and psychological dimension in teaching, let's not forget that." He gave the example of a "stutter" as something that could disqualify a teacher. This, it seems, was his justification for the rejections.
Minister Özer said that Kılıçdaroğlu's comments about the Education Ministry were harmful to the country. In recent weeks, when the CHP leader tried to visit the Education Ministry, he was denied entry.
"Trying to wear down the MEB [Education Ministry] with such baseless claims harms the whole country," he said.
Özer declined to comment in the interview on the suicide this week of university student Enes Kara, which earned widespread attention on social media and in the press. Kara was living in a dorm run by "cemaat," a religious community organization that runs dorms throughout the country. He said in a video released shortly before his death that he was being forced to participate in religious activities. Özer said he could not comment because "because he is a university student and is not within the scope of [his] authority" as Education Minister.