Turkish police use water cannon against pro-Palestinian protestors near air base housing US troops
Turkish police deployed tear gas and water cannons to disperse hundreds of people participating in a pro-Palestinian rally as they attempted to breach an air base that accommodates U.S. troops. This incident occurred just hours before U.S. Secretary of State Antony Blinken was scheduled to arrive in Ankara for discussions regarding Gaza.
Duvar English & Reuters
Turkish police used tear gas and water cannon as hundreds of people at a pro-Palestinian rally on Nov. 5 tried to storm an air base that houses U.S. troops, hours before U.S. Secretary of State Antony Blinken was due in Ankara for talks on Gaza.
Turkey, which has stepped up its criticism of Israel as the humanitarian crisis in Gaza has worsened, supports a two-state solution while hosting members of the Palestinian militant group Hamas. Since the Israel's attacks against Palestinians intensified, protests have erupted across the country.
The İHH Humanitarian Relief Foundation, an Islamist Turkish aid agency, organized a convoy to travel to the İncirlik air base in the Adana province in southern Turkey to protest Israeli attacks on Gaza and U.S. support for Israel.
İncirlik, which has been used to support the international coalition fighting Islamic State in Syria and Iraq, also houses U.S. troops. İHH's protest called for İncirlik to be closed.
Footage from the protests showed police firing tear gas and using water cannons to disperse crowds waving Turkish and Palestinian flags and chanting slogans. Protesters toppled barricades and clashed with police in riot gear.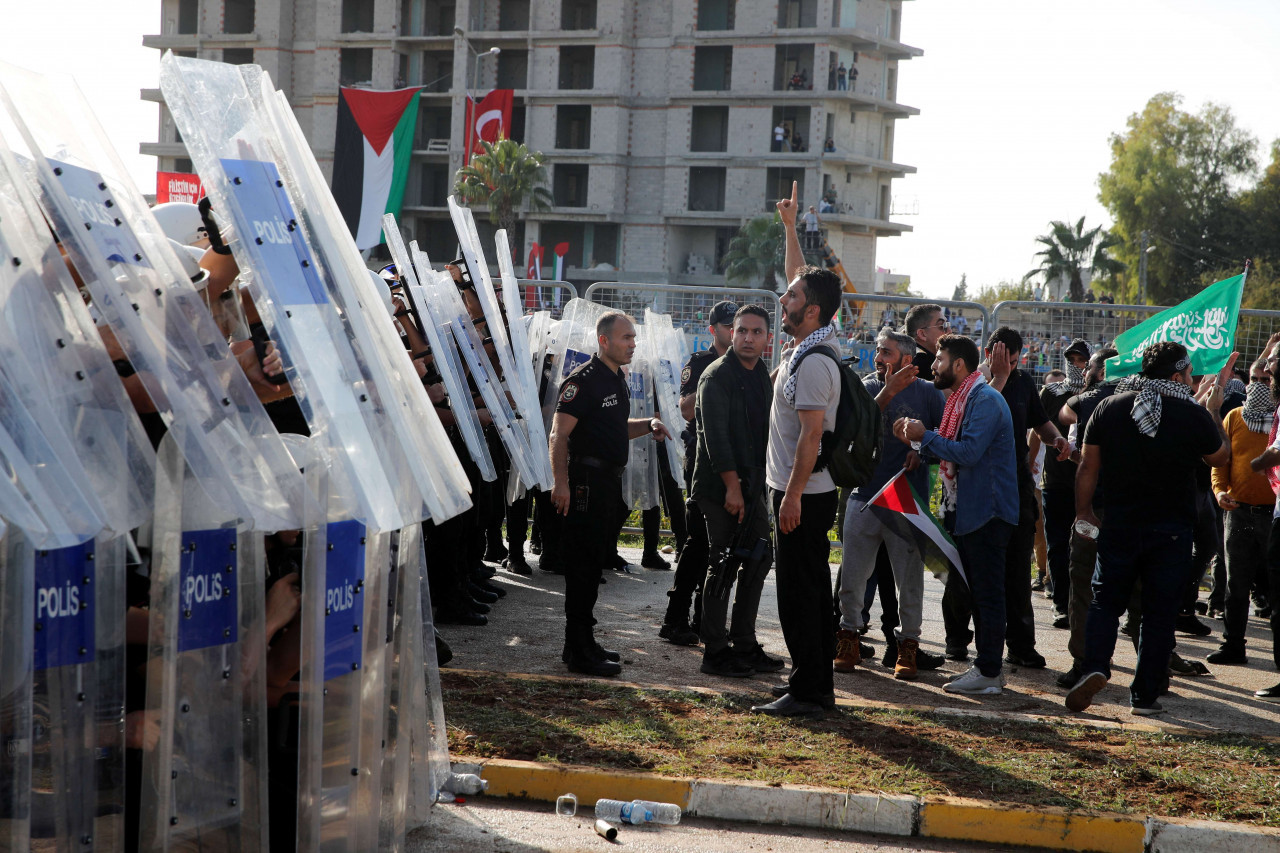 Protesters were also seen hurling plastic chairs, rocks, and other items at police, who fired smoke bombs at crowds. Scuffles broke out between the crowds and security forces
İHH President Bülent Yıldırım addressed crowds in Adana and urged them to refrain from attacking police.
"Friends, it is wrong to throw rocks or do similar things because both the police and soldiers would want to go to Gaza and fight and they will go when the time comes," he said.
"Our rage is huge. We cannot hold it in. But Turkey is doing what it can," he added. İHH ended its rally earlier than planned due to the clashes with police.
The rally comes hours before Blinken arrived in Ankara for talks on Gaza with his Turkish counterpart Hakan Fidan on Nov. 6, and after repeated criticism by Ankara towards the West over support for Israel.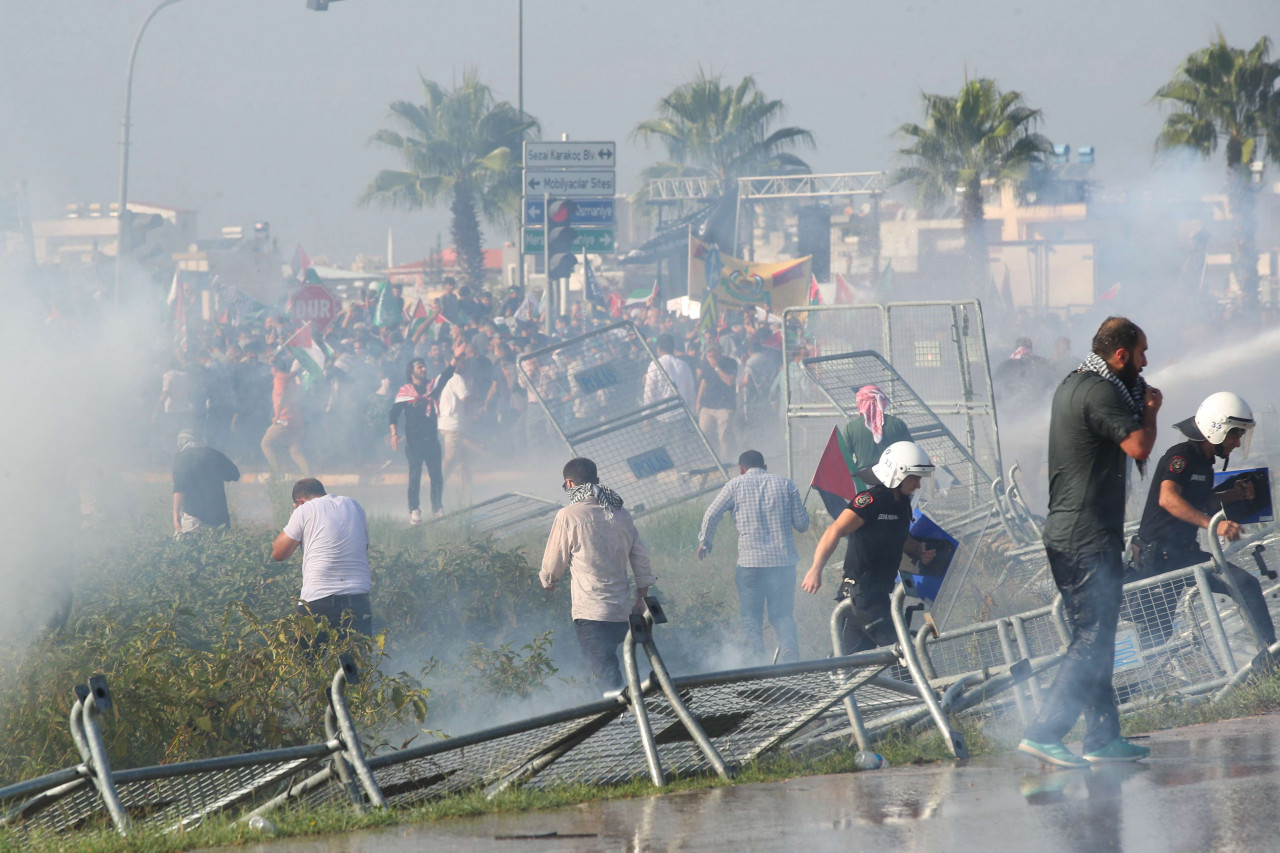 Many on late Nov. 5 gathered in front of the U.S. Embassy in the capital Ankara prior to Blinken's visit to Turkey.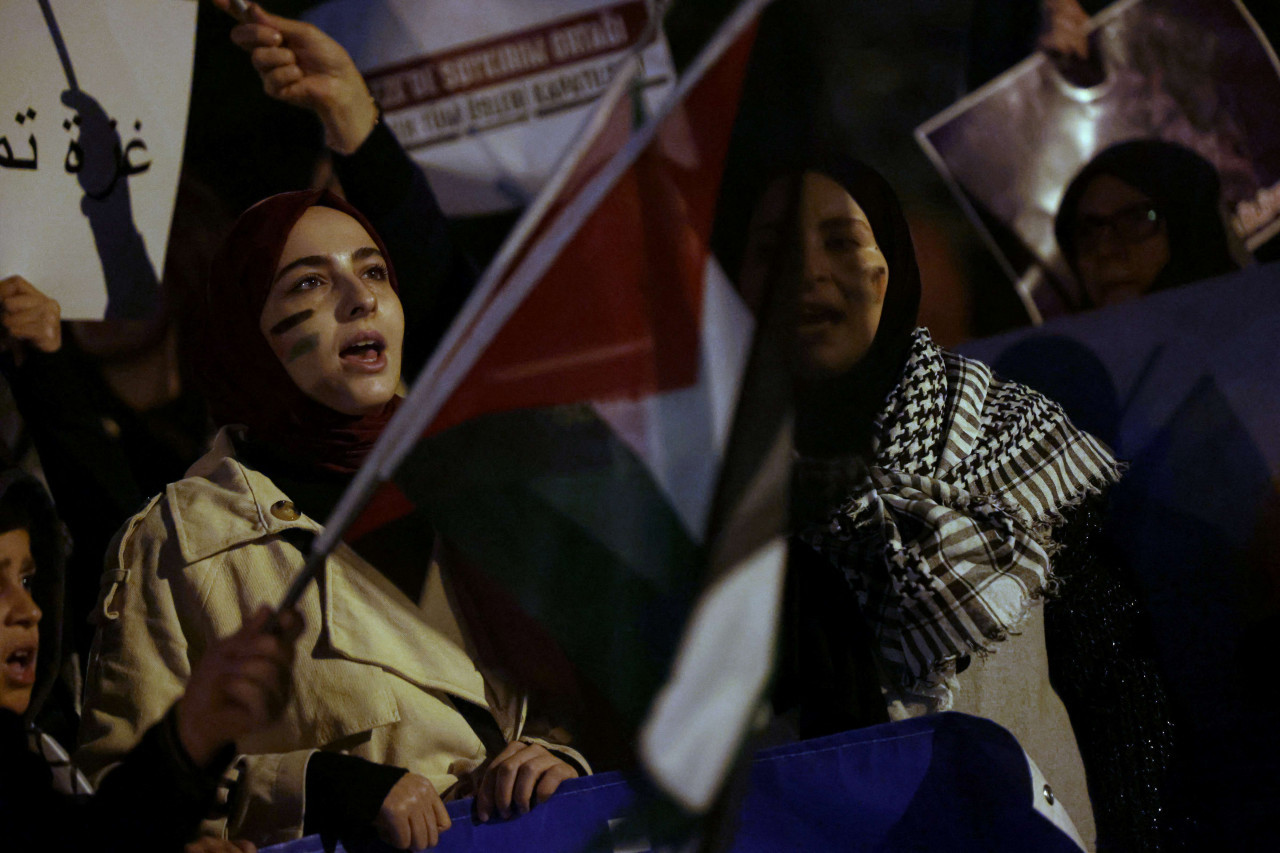 Even though Turkish police often attack demonstrators in street protests organized by the ruling Justice and Development Party's (AKP) opponents, it is rare to see them attack Islamist groups which is a close ally to the incumbent party. Previously, police attacked pro-Palestinian protestors in front of the Israel consulate in Istanbul and used pepper spray against them as well. One protestor has died due to heart attack after the police intervention.