Unemployment and deepening poverty overshadow July 15 commemoration
During an event held in Ankara's Kızılay district to mark the "July 15 Democracy and National Unity Day," it was observed that attendees of the event were rather preoccupied with the issues of unemployment and deepening poverty.
Müzeyyen Yüce / DUVAR
Several events were organized to mark the July 15, 2016 coup's sixth year anniversary in various provinces of Turkey.
In Istanbul, President Recep Tayyip Erdoğan and his ally Nationalist Movement Party (MHP) leader Devlet Bahçeli addressed the people in the Saraçhane district.
In the capital Ankara, another commemoration event was held that saw the attendance of mostly young people. However, rather than being enthusiastic about the event, the youth had concerns about their future, with "economy" dominating their agenda.
One of the young people talking among themselves said, "I will not stay [at the event] for long; I have an interview soon [for a job]", while his friend replied, "Take a photo, share it on your social media," implying that he can be hired if he attends these ceremonies organized the ruling Justice and Development Party (AKP) and if he shows his support for the party.
Several people lined up during the event held in the Kızılay district to get soup distributed for free. A 60-year-old person waiting in the queue inquired if he could take more soup home.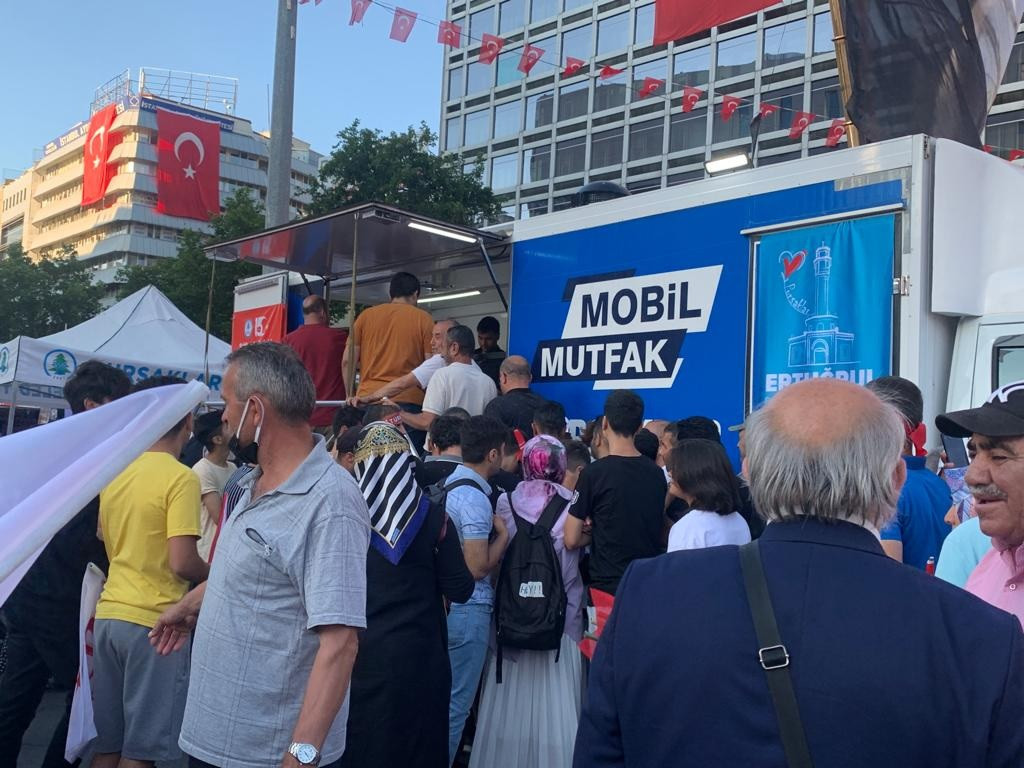 Across Turkey, citizens are decrying rising living costs and stagnating wages as the country faces its worst economic crisis in decades, with the annual inflation reaching 78.62 percent, the highest since President Erdoğan took power two decades ago. Independent economists say the actual inflation rate likely twice the official numbers.
(English version by Alperen Şen)