Wildfire forces closure of Turkey's Dardanelles Strait for maritime traffic
Due to the ongoing forest fire in the northwestern Turkish province of Çanakkale, maritime traffic between the Aegean Sea and the Sea of Marmara has been temporarily halted. The wildfire had prompted the evacuation of at least 15 villages more than 1,200 people.
Duvar English

Firefighters battled a forest fire in northwest Turkey for a second day on Aug. 23, prompting mass evacuations and causing shipping to be suspended through the nearby Dardanelles Strait.
More than 100 cargo vessels were waiting to transit the strait, which was closed until further notice to allow helicopters and other aircraft to collect water to help douse the flames, the Tribeca shipping agency said.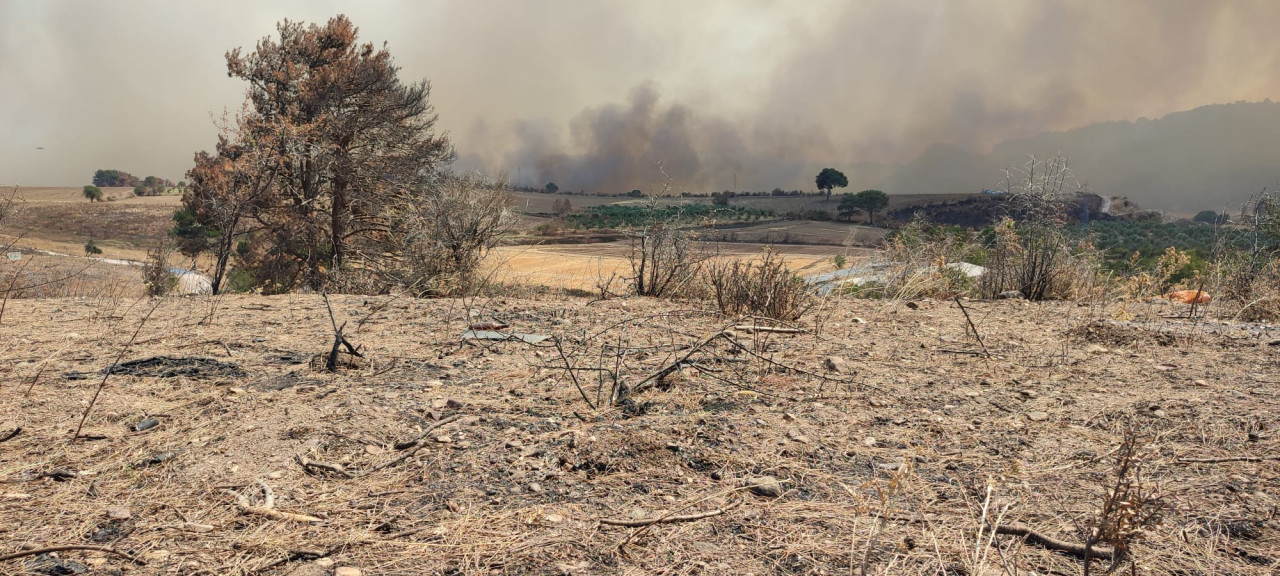 The Dardanelles Strait, a narrow and historically significant passage connecting the Aegean Sea to the Black Sea, serves as a vital shipping route for vessels travelling between Europe and Asia.
"Tugboats are prepared to intervene if the fire approaches the seafront, providing additional support to the ongoing firefighting operations," the Transport Ministry said in a statement.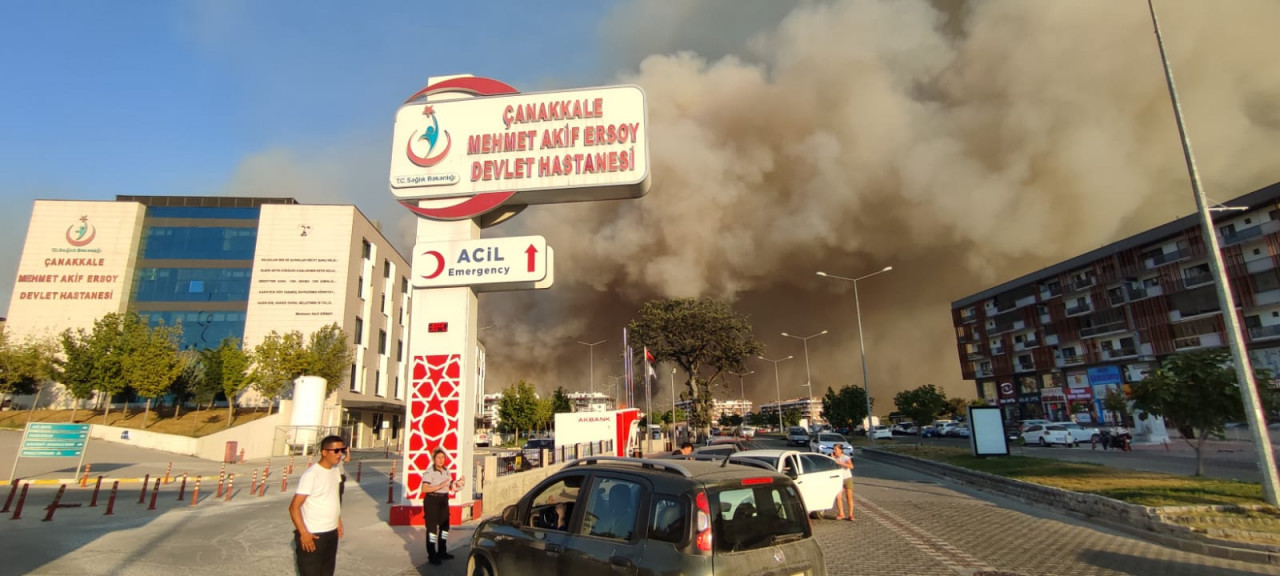 At least 15 villages evacuated
Agriculture and Forestry Minister Ibrahim Yumaklı said the forest fire started at 12.30 p.m. (local time) had prompted evacuation of at least ten villages in its path. The minister stated that the fire affected about a 15.1 km line which is about 1500 hectares.
Over 337 households accommodating 1,251 people in nine villages in the region were evacuated for precautionary purposes in Aug. 22. Çanakkale Governor's Office on Aug. 23 announced that six more villages had been evacuated as the strong winds triggered the fire's growth.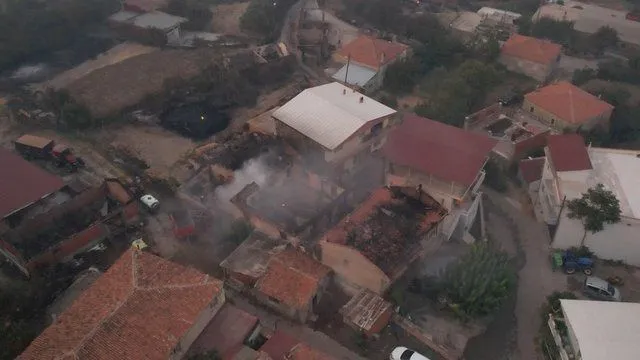 The Radar Base in the province was evacuated as the flames reached the military zone in the region. A nearby university campus and a nursing were also evacuated upon the approach of the flames. A state hospital hosting 150 patients is also at risk due to the close proximity of the fires, but has not yet been evacuated.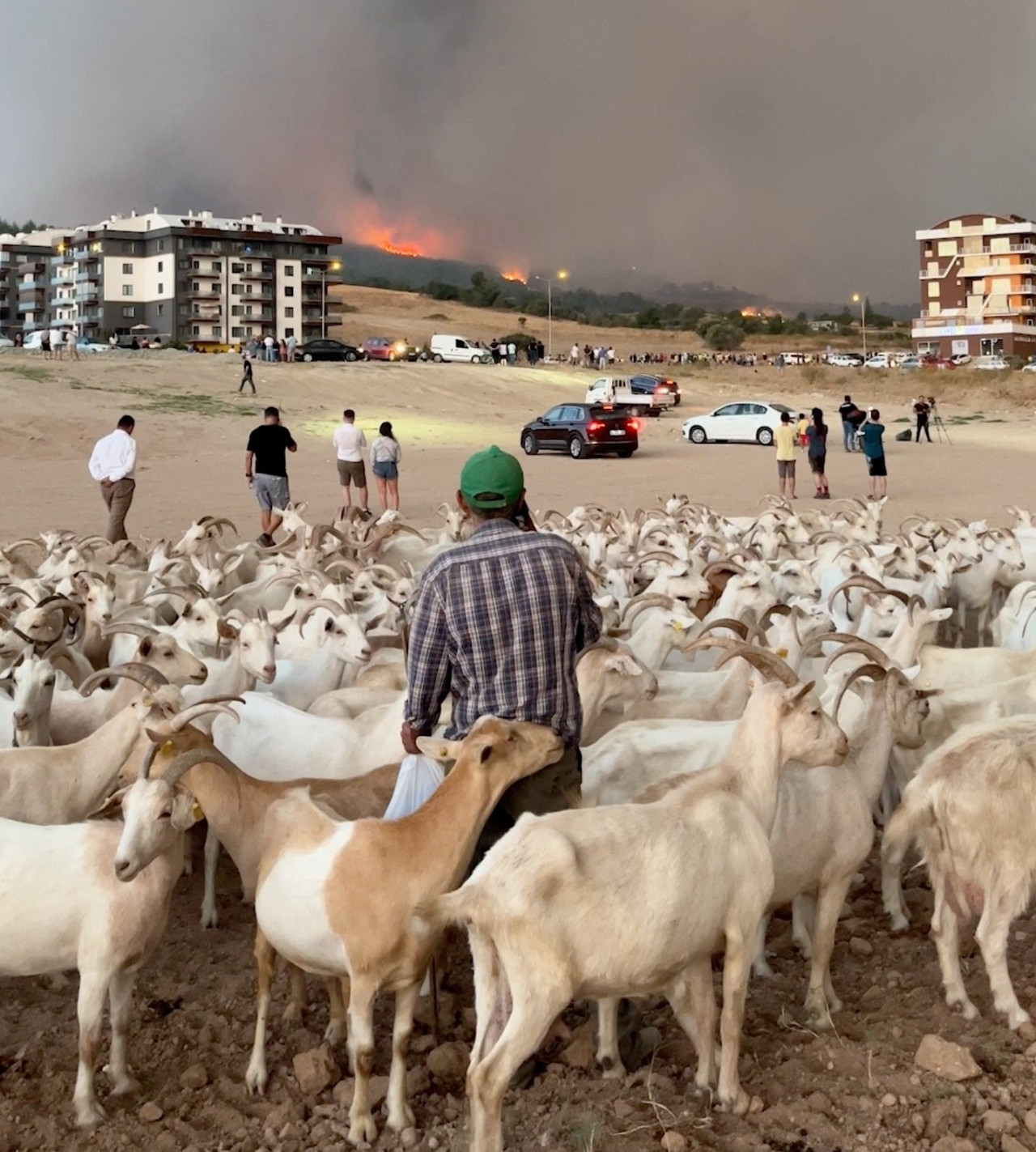 Minister Yumaklı on Aug. 23 said that 88 animals cared by villagers died and 83 people were referred to hospitals because they were affected by the smoke.
Çanakkale Municipality shared that its teams have been trying to evacuate the animals living in the area. Most of the villagers in the province engage in animal husbandry and agriculture.
The state-run Disaster and Emergency Management Authority (AFAD) stated that 25 villages and 2,279 subscribers could not be supplied with electricity due to the fire.
Minister Yumaklı also stated that 29 fires on Aug. 22 broke out across the country and 26 of them were extinguished.
The fire in Çanakkale province is thought to be human-caused as it broke out very close to the settlements.
Authorities stated that the fire was not completely under control but the affected area was surrounded by the teams.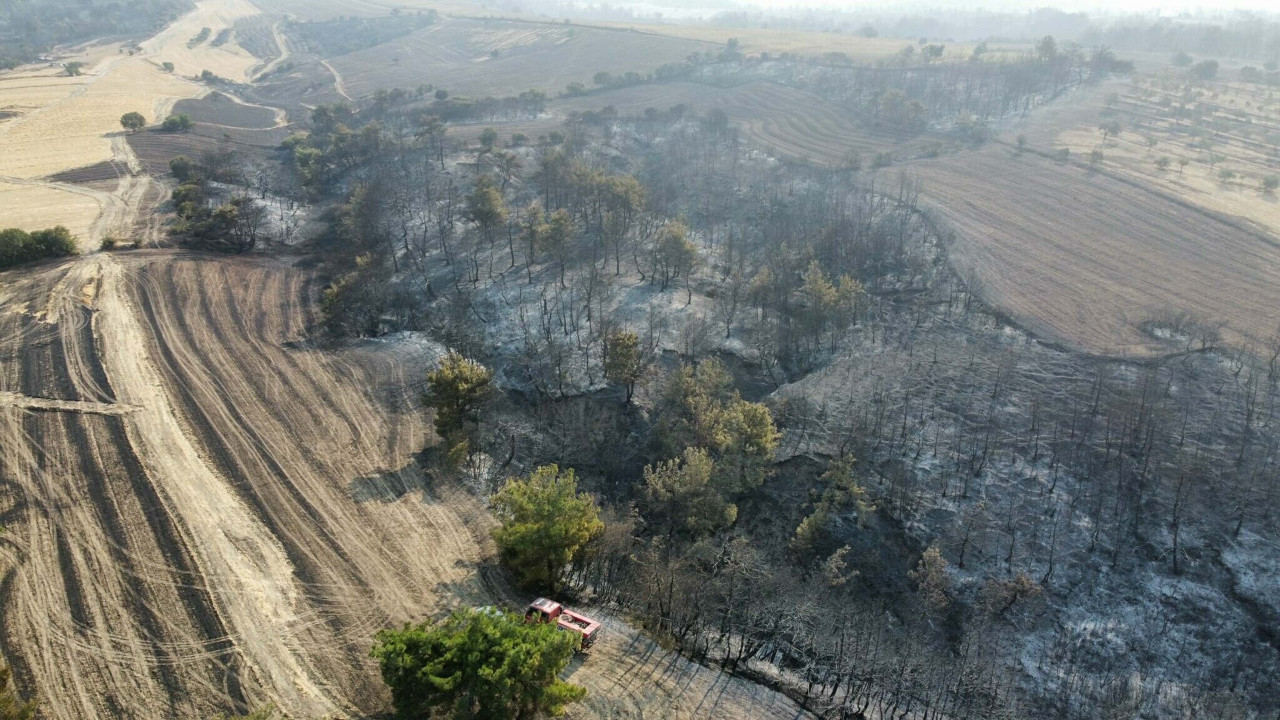 The cemetery in Yağcılar village, one of the places most affected by the fire, was also damaged.