Turkish parliament speaker says there is no need to withdraw from Istanbul Convention
Turkey's parliament speaker Mustafa Şentop, from the ruling AKP, has said that there is no need for Turkey to withdraw from the Istanbul Convention, an international accord designed to protect women. Şentop's comments came as the AKP is considering whether to pull Turkey out of the convention, alarming campaigners who see the pact as key to combating rising domestic violence.
Duvar English
Turkey's parliament speaker Mustafa Şentop has said that there is no need to withdraw from the Istanbul Convention as the government is deliberating on the issue.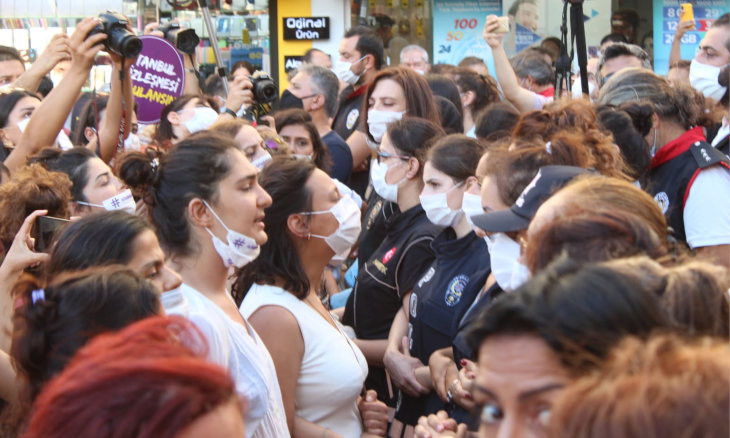 Turkish police attack women's rally held in support of Istanbul Convention
"Turkey has taken many steps regarding the violence against women, and I believe that the Istanbul Convention has contributed to that. I am not of the opinion that there is any situation that makes it compulsory to withdraw from the convention," Şentop, from the ruling Justice and Development Party (AKP), told reporters on Aug. 6.
Rights defenders say that the convention is important for women's protection in a male dominated society, but some of the officials from the AKP have claimed that the treaty undermines family values. The AKP will decide in the next week whether to initiate legal steps to pull out of the accord, a senior party official earlier this week told Reuters.
Şentop said that none of the international agreements can be drafted with "just one state's perspective."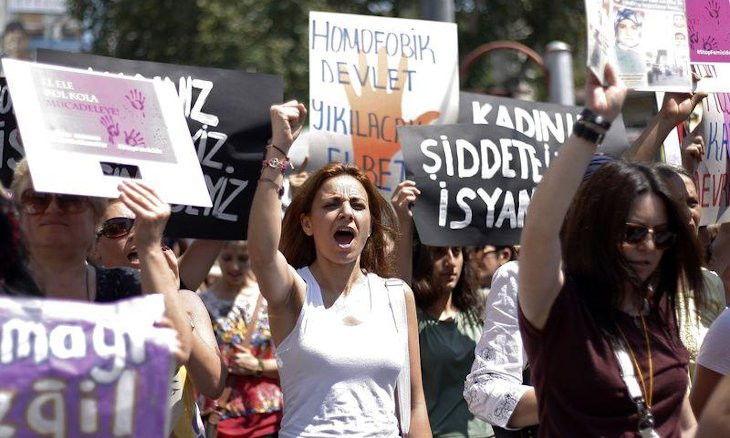 Turkey's ruling party weighs sending letter of intention to amend Istanbul Convention
"There exist regulations, implementations which are contrary to our perspectives. If we are to look for an agreement that is completely in line with our own culture, we cannot find such. A consensus should be reached within the framework of issues that will honor everyone as per the agreement's universal dimensions," Şentop said.
Despite signing the Council of Europe accord in 2011, pledging to prevent, prosecute and eliminate domestic violence and promote equality, Turkey saw 474 femicides last year, double the number seen in 2011, according to a group which monitors murders of women.
Many conservatives in Turkey say the pact, ironically forged in Istanbul, encourages violence by undermining family structures. Their opponents argue that the deal, and legislation approved in its wake, need to be implemented more stringently.