AKP's women branches file criminal complaints against Islamist columnist over article on Istanbul Convention
Women from the ruling AKP's women branches across Turkey have simultaneously filed criminal complaints against pro-government Islamist columnist Abdurrahman Dilipak for referring to defenders of the Istanbul Convention as "prostitutes." Lawyer Rabia İlhan, who is the chairperson of the AKP's Istanbul women branch, said that AKP women will never stay silent against "dirty- and narrow-minded journalists."
Duvar English
Women from Turkey's ruling Justice and Development Party (AKP) have filed criminal complaints against Islamist columnist Abdurrahman Dilipak over his column in Yeni Akit newspaper in which he called supporters of the Istanbul Convention -- a treaty that protects women against domestic violence and discrimination -- as "prostitutes."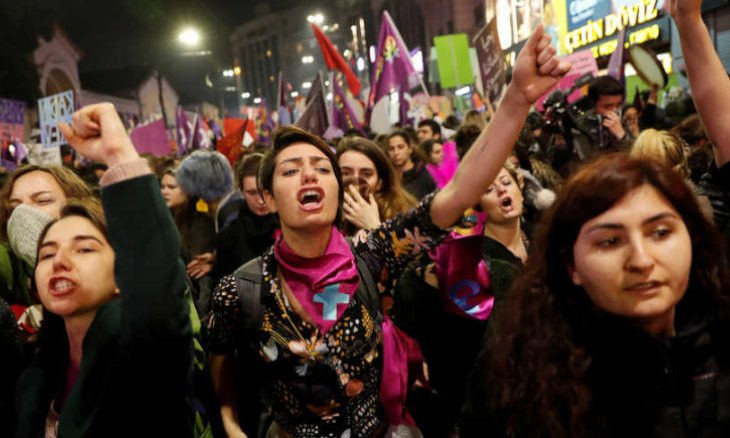 AKP preparing to sue Islamist columnist for calling defenders of Istanbul Convention as 'prostitutes'
"We have never stayed silent and will never do so against dirty- and narrow-minded journalists and social media influences, who are supposedly seeming to be a part of the same political movement with us," lawyer Rabia İlhan, who is the chairperson of the AKP's Istanbul women branch, said in a press statement on Aug. 11.
The criminal complaints were filed simultaneously by the AKP's women branch headquarters and local branches in Turkey's 81 provinces. "We hope that with the applications of our headquarters and our 922 districts in 81 provinces, no one will any longer turn their pen into a tool of political threat," İlhan was quoted as saying by state-run Anadolu Agency.
The press meeting was also attended by AKP Istanbul deputies Mihrimah Belma Satır and Emine Sare Aydın as well as board members of the AKP's Istanbul women branch.
The lawsuits concern Dilipak's column named "AKP's daisies," referring to a group of people in the party who threw their support behind the Istanbul Convention.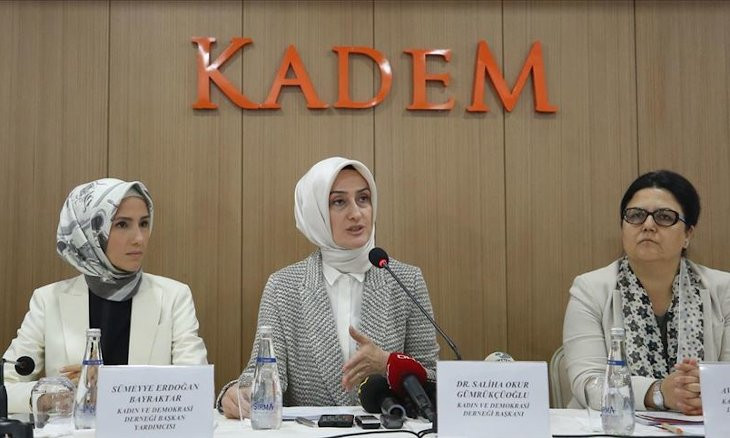 Turkish pro-gov't women's rights organization KADEM voices support for Istanbul Convention
Dilipak insulted this group within the AKP, suggesting that these members had been relying on the European Union funds and various other funds, which he called the "Green Capital."
"Will our 'Green Capital' show loyalty to its cause and raise its voice against these prostitutes and their derivatives?" Dilipak said in his column.
The AKP later announced that it would a lawsuit against Dilipak for his comments, saying that the party would never show any tolerance towards violence against women.
Although Turkey was the first country to ratify the Istanbul Convention in 2012, the AKP government is now considering exiting it.
Many conservatives in Turkey say the pact, ironically forged in Istanbul, encourages violence by undermining family structures. Their opponents argue that the deal, and legislation approved in its wake, need to be implemented more stringently.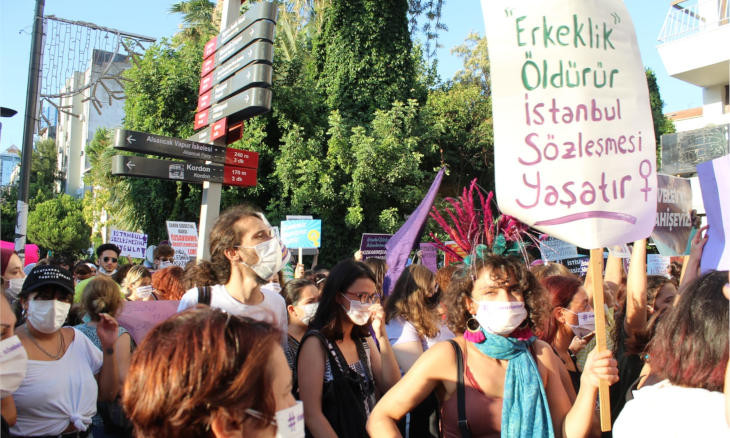 Turkish parliament speaker says there is no need to withdraw from Istanbul Convention