A sad face, a tie and an allegation of provocation are all a woman's killer needs to get a lenient sentence in Turkey
Beyond the atrocity of femicide, another major issue haunts these cases – a trial process in which murderers receive reduced sentences due to "unjust provocation" and "good behavior." The murderer of 43-year-old Nurgül Boz employed these tactics at an Istanbul hearing Jan. 19, wearing a jacket and tie, donning a sad face and assuring the judge he was "sorry," despite having stabbed his partner 44 times.
Didem Atakan / Duvar English
Nurgül Boz was killed last year in Istanbul by her partner of seven years – brutally stabbed 44 times in front of their six-year-old daughter.
And the man who killed her, Ersin Korkmaz, hoping for a lenient sentence, is arguing in court that the killing was her fault. Because, he said, she provoked him.
It is a common defense when women are killed in Turkey – and one that often results in leniency for the male perpetrator.
Boz, who was 43 when she was killed on April 11, 2020, is by no means alone.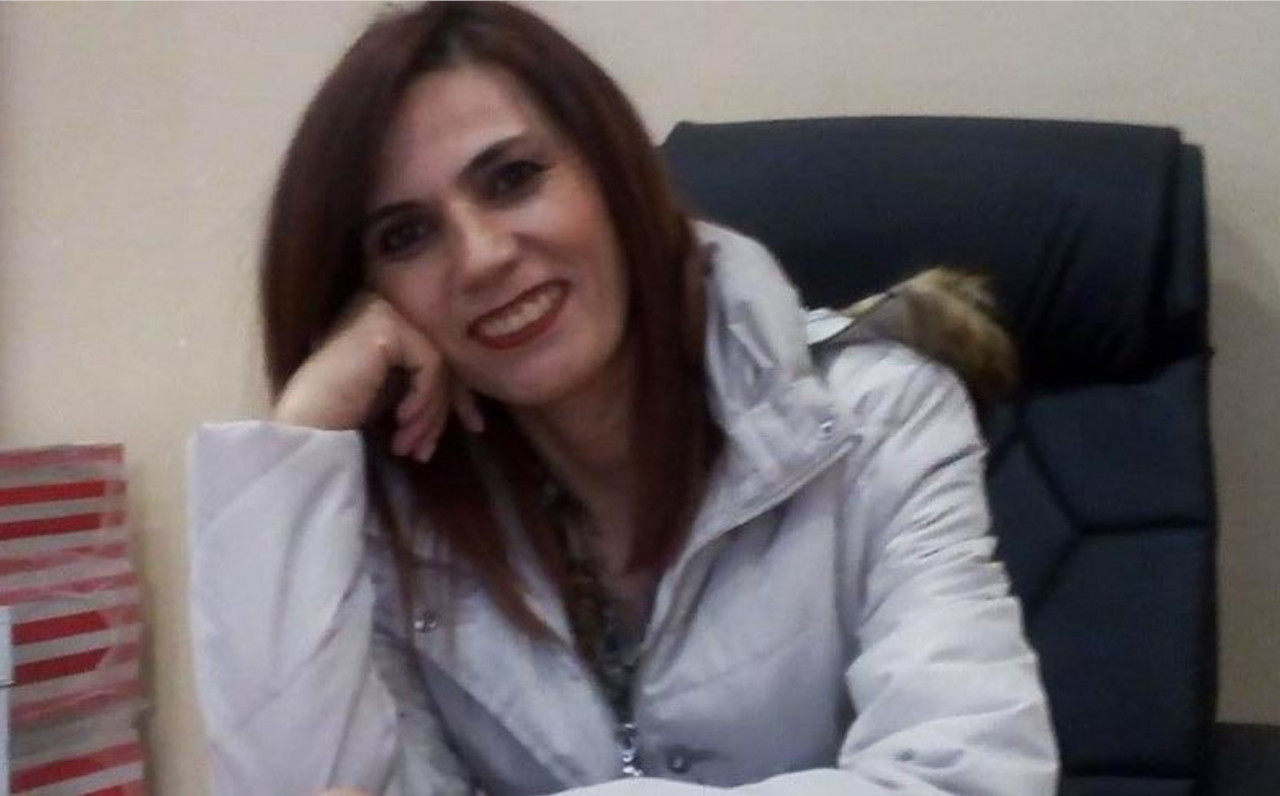 She was one of 300 women killed at the hands of men in Turkey last year, according to statistics released by We Will Stop Femicides Platform, a group dedicated to ending violence against women.
Some 171 other women were also found dead "under suspicious conditions," according to the platform. Turkey does not keep official statistics on femicide.
And in many of these cases, the strategy of the accused is the same: Blame the victim.
On Jan. 19, during the first hearing in Boz's murder trial at the Istanbul 15th Heavy Penal Court, the killer used this tried-and-tested defense, claiming his partner's actions had "provoked" him.
Article 29 of the Turkish Criminal Code provides that "Any person who commits an offense in a state of anger or severe distress caused by an unjust act shall be sentenced to a penalty of imprisonment for a term of eighteen to twenty-four years where the offense committed requires a penalty of aggravated life imprisonment and to a penalty of imprisonment for a term of twelve to eighteen years where the offense committed requires a penalty of life imprisonment."
'Unjust provocation article applied in favor of men'
The interpretation of what counts as "unjust provocation" is arbitrary at best, with perpetrators trying to come up with several excuses in an attempt to influence a judge's decision.
Dilber Sünnetçioğlu, a spokesperson for the We Will Stop Femicides Platform, told Duvar English that the "unjust provocation" article is "open to interpretation and is being applied in favor of men in Turkey due to the male-dominant mentality."
"This is a result of social gender inequality. In male-dominant societies, there is this understanding that 'men are more important than women.' The excuses put forward by men are always the same: 'She was not looking after the house, she was neglecting the child, she cheated on me, she was flirting, etc,'" Sünnetçioğlu said.
In addition to "unjust provocation," the sentence can be reduced based on "good conduct of the perpetrator" – which is again at the discretion of the judge.
Sünnetçioğlu also slammed sentence reductions granted for this practice saying: "What does this 'good conduct' mean? What can the perpetrator do in the courtroom anyway? Will he attack the judge, persecutor? He is guarded by several gendarmerie officials."
'Perpetrator looking to influence judge's discretion'
Korkmaz's lawyer appeared to have prepared his client well regarding these issues. The perpetrator appeared in court wearing a jacket and tie – and a suitably sad face as he tried to assure the judge he was "sorry."
He said he "suspected" Boz of having been unfaithful to him as she had received some messages just a few minutes before the murder. But the victim's sister later said it was she who had sent the messages.
Boz was beaten many times by Korkmaz during their seven-year relationship. Although she pressed charges against him in several instances, she always withdrew them and resumed the relationship.
The perpetrator further tried to justify the killing by saying he had "gone through a hysteria attack" because Boz had "threatened to slander his son" from a previous marriage.
He quoted her as saying, "You cheated on me before. I will also be with other men; I will even go to the police and claim your son raped me."
A few minutes after this testimony, Korkmaz's lawyer cited the doctrine of "provocation," saying the suspect had committed the murder "under the thought that 'my son can be harmed.'"
The suspect "did not want his son to be slandered," said the lawyer, trying to depict the murderer as a loving father.
Korkmaz attempted to reinforce his image as a loving father image by telling the judge that he had kissed his six-year-old daughter before turning himself in.
However, Boz's sister described the killer as a "chronic liar with a psychopathic character," saying he was using his own daughter as a means to threaten Boz — even attempting, at one point, to push her out a window.
The lawyer for Boz's family, Hüseyin Hamza Balcı, told Duvar English that the perpetrator's testimony was an attempt "to influence the discretion of the judge."
Asked if the problem in such femicide cases lay in the Turkish Criminal Code or, rather, in the decisions made by judges, Balcı said there was "flexibility" in the laws – and this was needed for other kinds of legal cases.
In addition, Korkmaz told the court, in the hope of getting a lighter sentence, that both he and Boz "had taken alcohol" prior to their fight.
Despite the 44 knife blows, the killer's lawyer argued that his client had not committed the crime "with a monstrous feeling," as such a conviction would result in aggravated life imprisonment – meaning there is no chance of parole.
"It is not the case that he did it without any reason or with pleasure," the lawyer told the court.
'No court decision will bring my sister back'
Boz's sister, Esma Ay, told Duvar English that even if the murderer is sentenced to aggravated life imprisonment, the ruling "will not bring back" their beloved one.
Asked if she believed in the Turkish justice system, she said: "It does not matter. We will not see our sister again while the murderer gets to live."
The trial has been postponed to Feb. 17 to allow Boz family's lawyer to submit documents contradicting the murderer's statements.
In Turkey, femicide cases are finalized in 1-2 years on average. In some instances, they are taken to the appeals court, which adds another year to the judicial process. Victims' families wait for years for justice to be served, reliving their pain with each new hearing.
The Boz family had traveled from the Central Anatolian province of Aksaray, 526 kilometers from Istanbul, to attend the hearing. They will spend quite a bit more time on the road before the conviction becomes final and the sentence is, at long last, imposed.
(Editing by Don Melvin)