Women in Turkey start new year with male violence, femicides
Turkey started off 2021 with a series of femicides, the most recent of which was the murder of 22-year-old Aleyna Yurtkölesi, killed by a man she had separated from. Meanwhile, a woman was detained in Mediterranean Antalya after she shot and killed her husband in self-defense. The main suspect in the death of Aleyna Çakır, Ümitcan Uygun, was detained and arrested on drug charges on Jan. 11, which allowed for the collection of his DNA for the case about Çakır's death.
Duvar English
Turkey started off the new year amid a series of femicides and suspicious deaths of women, as the Turkish judiciary once again failed to protect women against male violence.
Twenty-two-year-old Aleyna Yurtkölesi was strangled to death by a man she had broken up with in the western province of Denizli on Jan. 9, becoming the eighth woman to be killed in a femicide this year as of Jan. 11, according to Turkey's We Will Stop Femicides Platform.
The young woman's murder came a day after 18-year-old Müberra Gökçe's body was found in a reservoir in the northern province of Çorum, adding another case to the list of suspicious deaths of women in Turkey.
Gökçe had been missing for a week prior to her body's discovery, and police had started an investigation into her death, although no detentions were made as of Jan. 11.
18 yaşındaki #MüberraGökçe'nin cansız bedeni 8 Ocak'ta Çorum'da baraj gölünde bulundu

36 yaşındaki #SelmaE 5 Ocak'ta İzmir'deki evinin balkonundan şüpheli bir şekilde düşerek hayatını kaybetti

Şüpheli kadın ölümlerini artıyor. Durdurmak için etkin ve şeffaf soruşturma şart. pic.twitter.com/jrtjsKA6T0

— Kadın Cinayetlerini Durduracağız Platformu (@KadinCinayeti) January 10, 2021
Another woman who died under suspicious circumstances was a 36-year-old identified as Selma E, who died after falling off the balcony of her home in Aegean İzmir on Jan. 5.
Friends of Selma E. have said that her husband İbrahim E. had been violent with her in the past, was extremely abusive and possessive, and that she had obtained a restraining order against him.
"He couldn't be as physically violent with her because of the restraining order, but he was still psychologically abusive. It's Ibrahim who pushed her off the balcony, with his words, even if not with his hands," her friends told women's organization Ekmek ve Gül.
Meanwhile, a woman named Melek İpek was detained after shooting and killing her husband Ramazan İpek in self-defense in their home in Mediterranean Antalya on Jan. 8.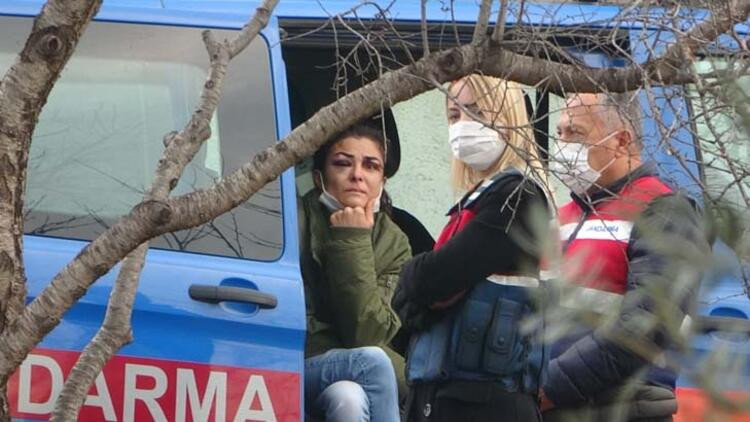 The woman was found naked and handcuffed by police after Ramazan İpek had tortured her throughout the night, eventually leading her to resort to self-defense.
Another detention the Turkish public demanded took place on Jan. 10 in which the main suspect in the death of Aleyna Çakır, Ümit Can Uyguni was detained by police, although the charges were unrelated to Çakır's death.
Uygun had been the main suspect in Çakır's death, whose birth name is Sema Esen, since her body was found in her apartment over the summer, but had not been asked to give a statement in relation to the case, prompting outrage among Turkey's women's movement.
Perhaps the most damning evidence against Uygun was a video which he broadcast on social media while Çakır was alive, in which he is seen beating her until she lost consciousness.
The young woman's body was covered in bruises at the time of her death, which is why her family pushed for an autopsy, which revealed skin cells under her nails that matched other foreign DNA found on her body.
Uygun boasted in his impunity throughout the legal process, often taking to social media to diss his critics, affirm his innocence in Çakır's death, and gloat about the fact that he was free despite public pleas for his detention.
Uygun posted a video on social media on Jan. 10 where he is seen smoking a substance out of paraphernalia most commonly used for the consumption of illegal drugs, which led to his detention as well as his father's.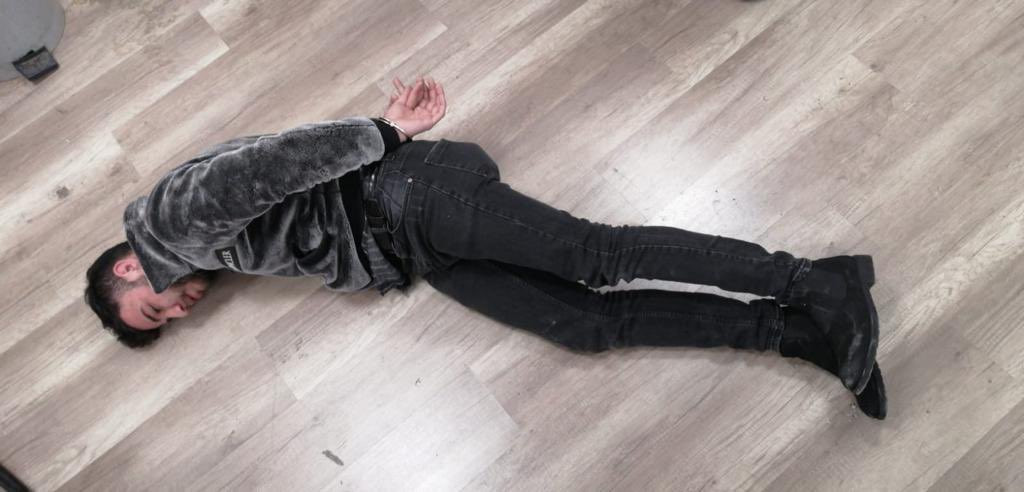 Photos of Uygun on the ground and handcuffed were widely circulated by police on Jan. 10, prompting many social media users to note that violently assaulting Çakır wasn't sufficient for police to detain Uygun, but illegal substance use led to his swift arrest.
Uygun's detention was the women's movement's primary goal in Çakır's case, and his detention on drug charges was concerning for the case of the young woman's death.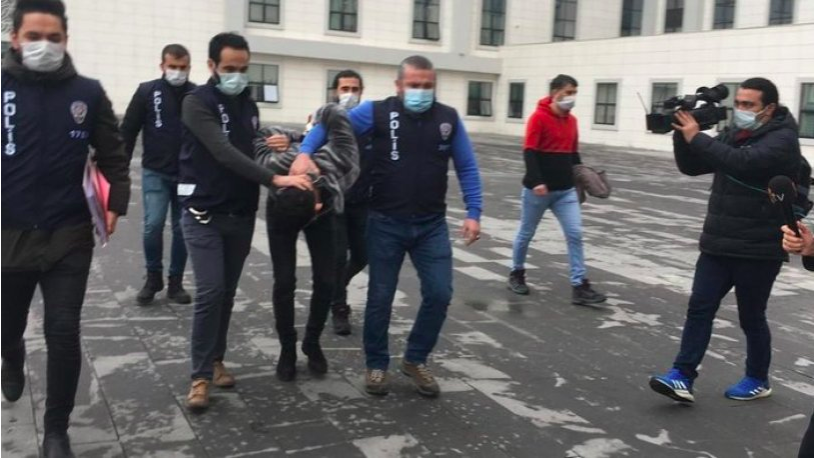 In an uncharacteristically proactive move, the Ankara Chief Prosecutor's Office ruled to collect DNA samples from Uygun on Jan. 11 when he was transferred to the court, even though he was detained on unrelated charges.
Uygun was arrested on the drug charges on Jan. 11 following the collection of his DNA for the case regarding Çakır's death, and a group of his family reportedly attacked Anadolu Agency reporters at the courhouse.