Cook beheads university student with cleaver at cult-run dormitory in southern Turkey
The cook of a dormitory run by a religious cult in Turkey's southern province of Antalya has beheaded an 18-year-old university student who was working at the cafeteria. After beheading Mehmet Sami Tuğrul with a cleaver, İhsan Güney put the head on the youth's dead body and shouted "I shot the Dajjal."
Duvar English
A cook working at a private dormitory has struck a university student's head with a cleaver and beheaded him. The incident happened at the cafeteria of the dormitory affiliated to the Antalya Science and Culture Association ("Antalya İlim ve Kültür Derneği" or known as "Alimder") in southern Turkey, Demirören news agency reported on Dec. 7.
Police sources told Halk TV that Alimder Foundation was closely linked to Aziz Mahmut Hüdayi Foundation known to be run by the religious cult of Erenköy.
İhsan Güney (38) and Mehmet Sami Tuğrul (18), studying computer engineering at Akdeniz University, were both working when the incident happened. After beheading Tuğrul, Güney put the decapitated head on the student's dead body and shouted "I shot the Dajjal."
Güney also left the cleaver on the dead body of Tuğrul.
One of the students who witnessed the incident has notified the police of the murder. Güney, who was reported to have started working at the dormitory only a while ago, was detained by the police and was taken to the Antalya police station.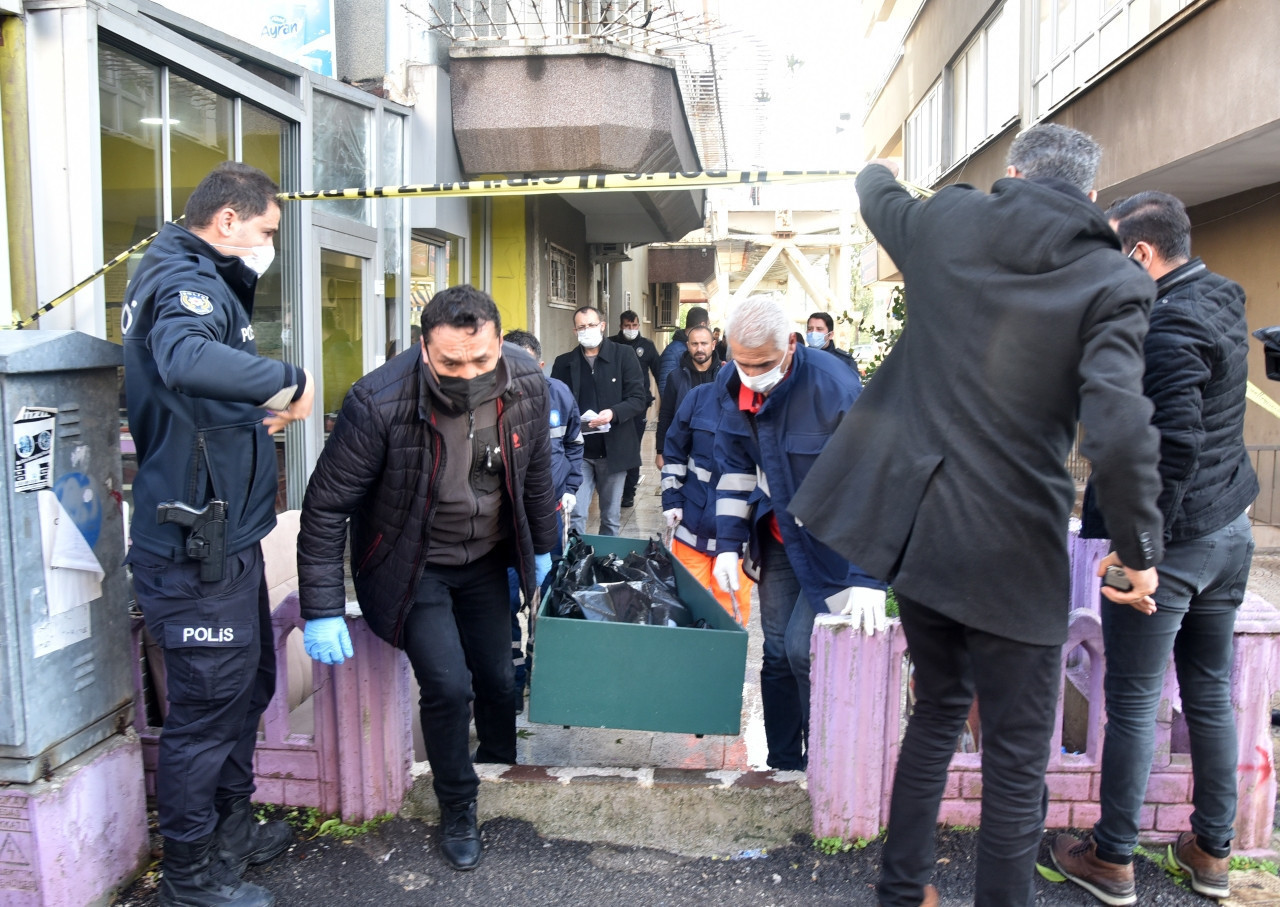 Authorities imposed a broadcast and confidentiality ban with regards to the murder case. In its application to the Antalya 6th Criminal Court of Peace, the Antalya Chief Public Prosecutor's Office said that the relevant ban was necessary "taking into consideration the way the incident occurred, the crime has just recently happened, pieces of evidence have not been yet gathered and there was a need to protect the deceased's rights."
The court has accepted the prosecutors' demand.