Turkish provinces to mount fines, quarantine violators of COVID-19 measures as cases climb
The Turkish government has been cracking down on the implementation of COVID-19 precautions, fining violators and even forcing quarantine in public dormitories in some provinces. The number of new diagnoses has been on the rise in Turkey, where 55 COVID-19 patients died on Sept. 9.
Duvar English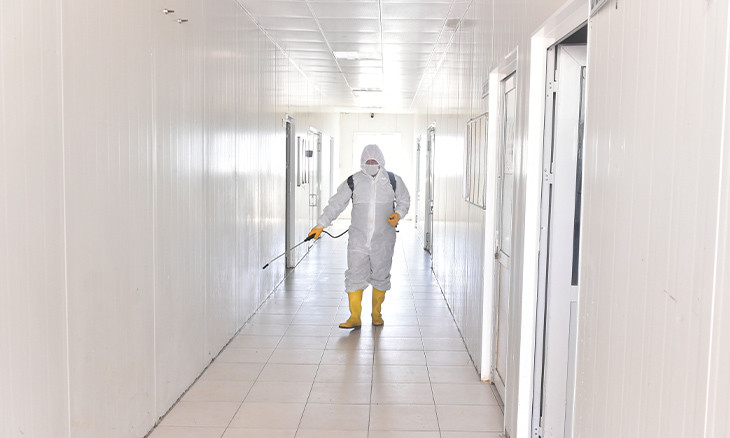 COVID-19 pandemic 'out of control in Turkey,' capital is 'infested'
The central government has been implementing stricter restrictions and issuing fines for violations of COVID-19 precautions as the number of diagnoses in Turkey have been on a continuous rise in what the Health Minister called a "second peak of infections."
Some 1,673 people were diagnosed with COVID-19 among 110,000 tests, and some 55 patients lost their lives on Sept. 9, the Health Ministry reported.
Meanwhile, police in the southeastern province of Gaziantep fined a total of 1,696 persons for violating COVID-19 precautions like safe distancing and wearing a mask.
Gaziantep police also inspected 171 businesses to check for compliance with safety measures.
The Black Sea provinces of Sivas and Çankırı will be taking precautions a step further, placing anyone who violated isolation guidelines into public dormitories for mandatory quarantine, Sivas Governor Salih Ayhan said.
"IMPORTANT! Persons who don't stay at home despite testing positive, who threaten public health, will be placed into public dorms and made to wait out their quarantine period," Ayhan tweeted on Sept. 9.
Patients will be liable for the cost of their stay at the dormitories, along with the cost of their meals, the governor added.
ÖNEMLİ ❗
Pozitif olduğu halde evinde bulunamayan ve toplum sağlığını tehdit eden kişiler, KYK yurtlarına alınarak karantina sürelerinin tamamlanması sağlanacaktır.

Yurtlarda kalma süreleri boyunca oluşacak olan konaklama, yemek vb. masraflar da kendilerinden tahsil edilecektir. pic.twitter.com/LYrloYVb7m

— Salih AYHAN (@valisalihayhan) September 9, 2020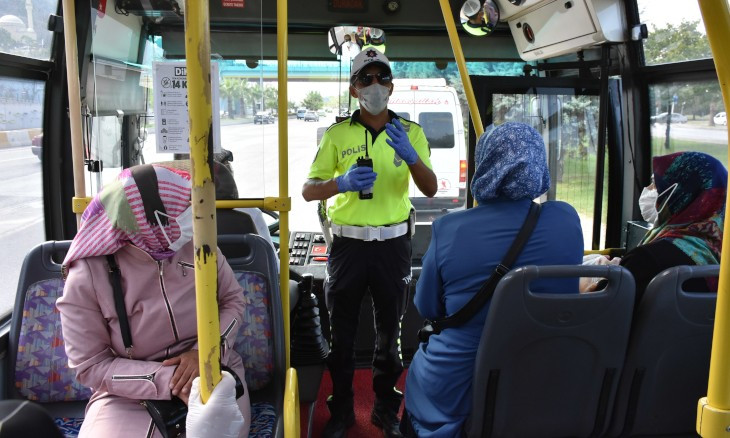 Istanbul governor's office announces new measures for public transport amid COVID-19 outbreak