Turkey implements second consecutive weekend curfew in 31 major provinces
Turkey has reimposed a 48-hour curfew in 31 major provinces beginning on April 17 night as part of measures to stem the spread of the novel coronavirus. Ahead of the curfew, many people flocked into supermarkets to supply their needs, while long queues were seen in front of butcher's shops and bakeries.
Duvar English
Turkey's two-day curfew in 31 major provinces, including Istanbul, took effect at midnight on April 17 to stem the spread of novel coronavirus.
Bakeries, hospitals, pharmacies and workplaces producing health products and medical supplies will continue to function during the 48-hour curfew, according to a circular issued by the Interior Ministry.
Ahead of the curfew, citizens of 31 provinces hit the streets to do their grocery shopping. Some shoppers were seen flouting the social distancing rules, as several people formed long queues in front of supermarkets and pharmacies.
To avoid chaotic scenes, the Turkish Interior Ministry early on April 17 asked police officers to tighten their control until the start of curfew.
The ministry ordered security officials to inspect the implementation of social distancing rules and mask wearing in shops, petrol stations and public transports.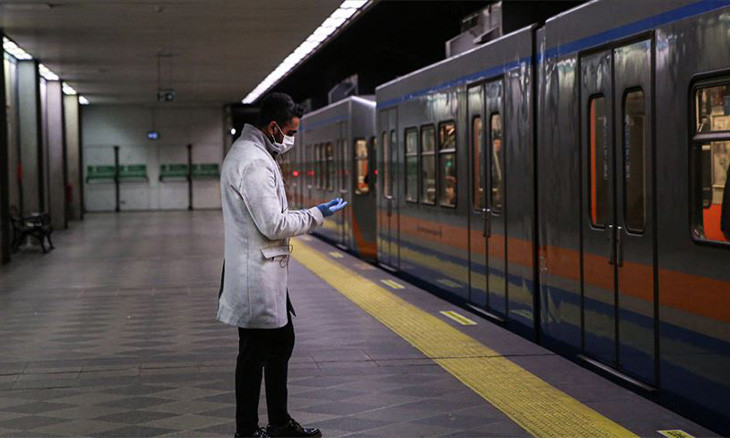 Istanbul Municipality to offer limited services in weekend-long COVID-19 curfew
The Istanbul Metropolitan Municipality (İBB) said in a written statement on April 13 that 17,000 of its employees would be on duty during the weekend to sustain operations for the city's public transportation, water and bread services.
Bus, metro and ferry services will be held in the morning and evening hours, it said, adding maintenance works and projects will continue throughout the city.
President Recep Tayyip Erdoğan announced the implementation of a fresh weekend lockdown on April 13. He said that the new lockdown will end on April 19 night.
Turkey's first lockdown was imposed on April 11 and 12. This first weekend curfew was announced only two hours before its imposition on April 10, causing citizens to rush out in a bout of panic buying.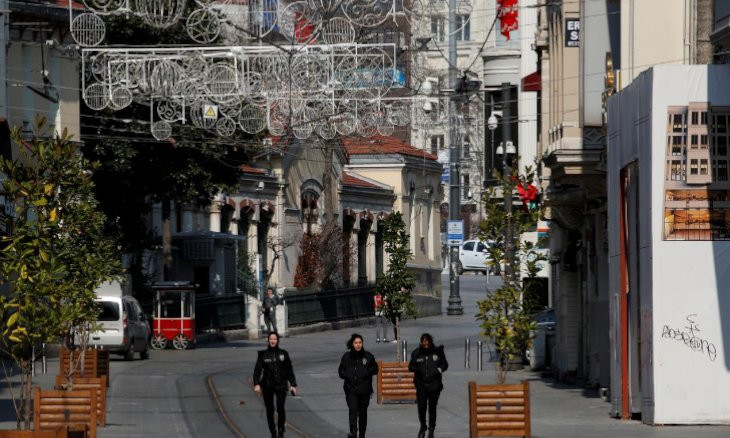 Turkey to continue to implement weekend curfews
Several people, including Istanbul Mayor Ekrem İmamoğlu, criticized the way the first curfew was carried out, saying the wave of panic-buying likely caused further contagion. İmamoğlu said he had not been consulted by the government on the decision.
Erdoğan said on April 13 that the government will take the necessary precautions for scenes of "unnecessary chaos" not to arise again. "Our purpose [with the weekend curfew] was to protect our millions of citizens who would have rushed to streets, parks, seasides and picnic areas [on the weekend] from the threat of virus," Erdoğan said.
During the week, the stay-at-home order only applies to those under the age of 20 or over 65. All other citizens are in theory allowed to go out, although authorities urge to them to stay at home if possible.
On April 17, Turkey confirmed 126 more deaths from the coronavirus, bringing the death toll to 1,769.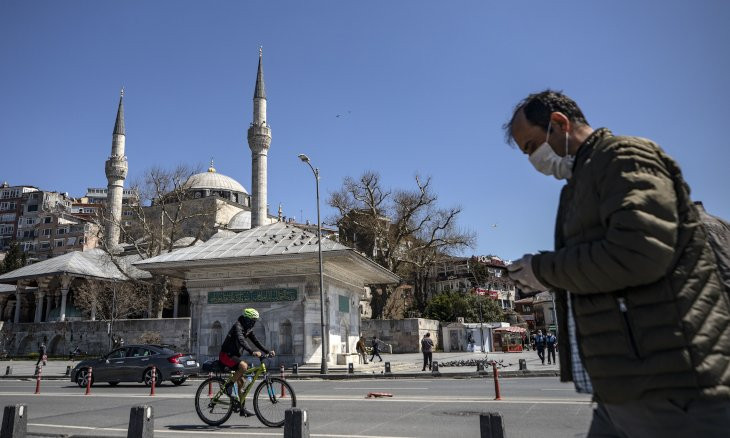 Turkey's coronavirus death toll rises by 126 to 1,769