Turkey to send coronavirus protective gear to United States, says Erdoğan
Turkey will send medical gear including protective suits and masks to the United States to help its efforts to contain the coronavirus outbreak, President Recep Tayyip Erdoğan said. Erdoğan also said that Turkey will continue to implement weekend lockdowns in 31 provinces until after Eid al-Fitr in late May and the fresh lockdown this week will include the public holiday of May 1.
Duvar English
Turkey will send medical gear including protective suits and masks to the United States to help its efforts to virus outbreak, President Recep Tayyip Erdoğan said on April 27.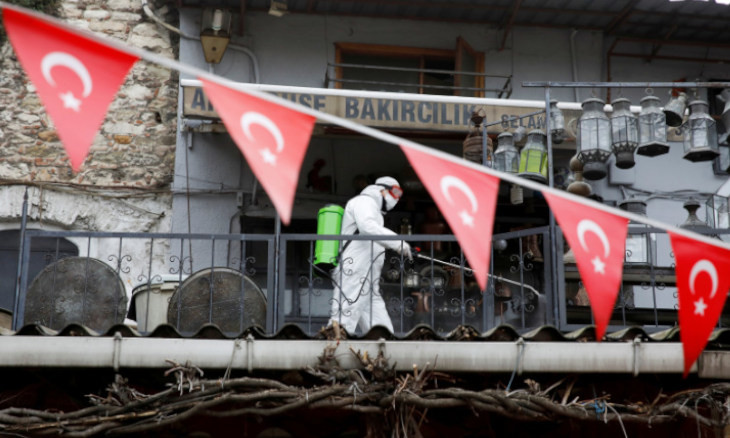 Turkey to send aid to Israel, Palestine and Armenia to fight COVID-19
"At a time when even developed countries are asking for Turkey's support, we have offered our support to a wide geography, from the Balkans to Africa," Erdoğan said during a press conference after chairing a virtual Cabinet meeting.
"We have sent various protective equipment to 55 different countries in fight against the outbreak. And tomorrow, we are sending a kit of equipment consisting of masks, face shields, eye shields, N95 masks, protective jumpsuits and disinfectants to the U.S.," Erdoğan said, adding that the shipment would be delivered via a Turkish military plane.
Turkey previously also sent some European countries medical gear to help them tackle the virus, including Italy, Spain and the U.K, three of the worst-hit countries on the continent.
Turkey to impose three-day curfew between May 1-3
Erdoğan also said that Turkey will continue implementing weekend curfews in 31 provinces until after Eid al-Fitr in late May to curb the spread of the virus, with the fourth consecutive curfew taking place between May 1-3. Grocery shops will be open between 9 a.m. and 2 p.m. on May 1, he said.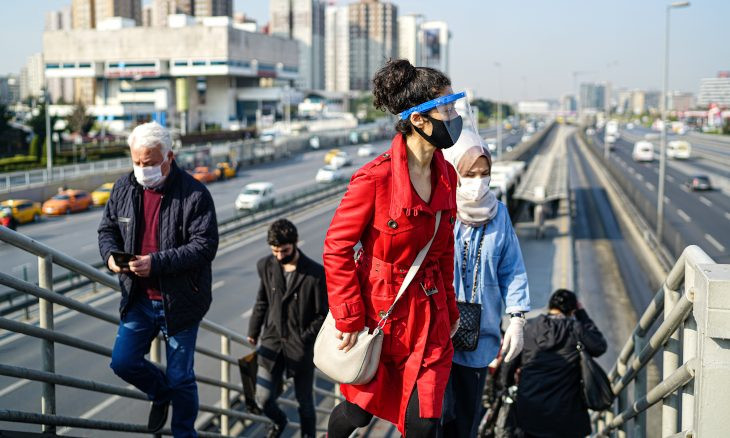 Coronavirus spread can re-accelerate if it's not fully contained, Turkish professor warns
The country has already imposed lockdowns over the past three weekends, but the third consecutive lockdown was longer and covered four days due to the April 23 National Sovereignty and Children's Day.
"My dear nation, on behalf of myself and especially my board, I thank you for showing sensitivity for this past curfew covering Thursday, Friday, Saturday and Sunday in 31 provinces. Our Cabinet will never forget this self sacrifice," Erdoğan said.
During the week, the stay-at-home order only applies to those under the age of 20 or over 65. All other citizens are in theory allowed to go out, although authorities urge to them to stay at home if possible.
Erdoğan said that a schedule for returning to normal would be announced soon. He had last week said that the coronavirus outbreak in Turkey is starting to reach a plateau and the country aims to return to normal life after the Eid holiday.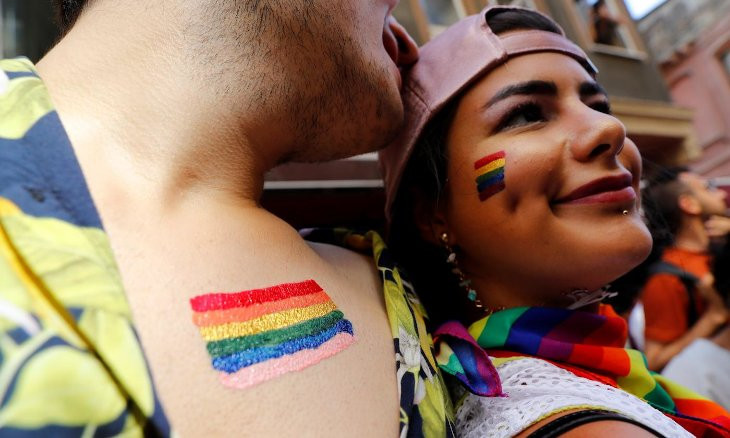 Association urges Turkey's top religious authority head to apologize for targeting LGBT individuals
Erdoğan throws support behind Diyanet head over homophobic remarks
Erdoğan also on April 27 threw his support behind Religious Affairs Directorate (Diyanet) head Ali Erbaş after the latter was criticized by several NGOs and Ankara Bar Association over remarks targeting LGBT individuals.
"An attack on our Diyanet head is an attack on the state," Erdoğan said.
"Our Diyanet head has made a statement, and with this statement he has fulfilled his duty with regards to his belief, discipline and duty. And what he said is right to the end. Of course our Diyanet head's remarks are binding for those who define themselves as Muslims."
Erbaş on April 24 targeted LGBT individuals in a sermon, saying, "Homosexuality causes diseases and decays lineage," citing a verse from the Koran.
"Islam accepts adultery as one of the biggest sins [haram]. It curses homosexuality, because it causes diseases and decay to lineage," Erbaş said in the sermon.
Erbaş's remarks were slammed by a number of associations, including Ankara Bar Association.
"What we are surprised about is the dare of this individual, whose voice is archaic, in inciting hate and enmity via building his discourse on values deemed holy as he occupies a state institution," the bar said.
Following the statement, Ankara Chief Public Prosecutor's Office launched an investigation into the bar on April 27 over insulting religious values.