Turkey's coronavirus death toll rises by 95 to 2,900, with 2,131 new cases
Turkey on April 27 confirmed 95 more fatalities from the novel coronavirus over the past 24 hours, bringing the total death toll to 2,900. The total number of registered coronavirus cases surged to 112,261.
Duvar English
Turkey's confirmed cases of COVID-19 increased by 2,131 in the past 24 hours, and 95 more people have died taking the death toll to 2,900, Health Ministry data showed on April 27.
The total number of cases in the country stood at 112,261, the data showed, the highest total for any country outside Western Europe or the United States.
A total of 33,791 people have so far recovered from the new coronavirus, which causes the respiratory disease COVID-19. The number of tests carried out in the past 24 hours was 20,143.
Bir gün içinde iyileşen en yüksek hasta sayısına ulaştık. Temaslı sayısı ve temas ortamı azaldığı için, ihtiyaç duyulan test sayısında azalma bugün de devam etti. Yoğun bakım ve entübe hasta sayısında düşüş sürüyor. Bu başarıyı riske atmayalım. https://t.co/RVlhe7786O pic.twitter.com/ZwBVeHSHoG

— Dr. Fahrettin Koca (@drfahrettinkoca) April 27, 2020
President Recep Tayyip Erdoğan announced on April 27 that Turkey will continue to implement weekend lockdowns in 31 provinces until after Eid al-Fitr in late May and the fresh lockdown this week will include the public holiday of May 1.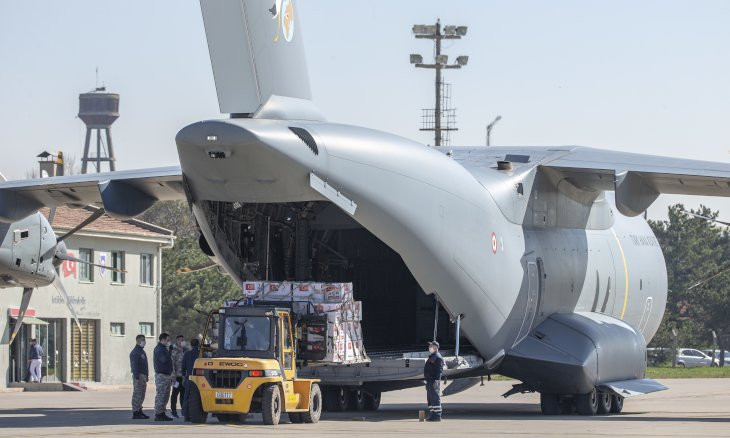 Turkey to send coronavirus protective gear to United States, says Erdoğan
The country has already imposed lockdowns over the past three weekends, but the third consecutive lockdown was longer and covered four days due to the April 23 National Sovereignty and Children's Day.
During the week, the stay-at-home order only applies to those under the age of 20 or over 65. All other citizens are in theory allowed to go out, although authorities urge to them to stay at home if possible.
Erdoğan said that a schedule for returning to normal would be announced soon. He had last week said that the coronavirus outbreak in Turkey is starting to reach a plateau and the country aims to return to normal life after the Eid holiday.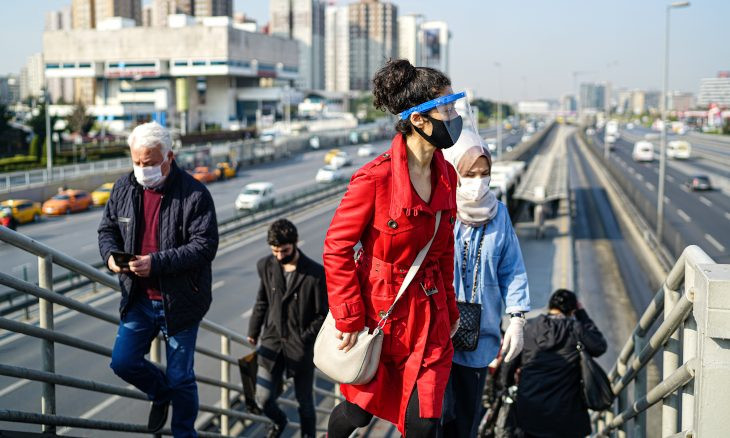 Coronavirus spread can re-accelerate if it's not fully contained, Turkish professor warns