Turkey announces extended weekend lockdown from May 16
Turkey will implement a four-day curfew between May 16-19 in an effort to curb the spread of the novel coronavirus, President Recep Tayyip Erdoğan announced. Erdoğan also said inter-province travel restrictions on nine more provinces have been lifted.
Duvar English
President Recep Tayyip Erdoğan announced on May 11 that a curfew will be imposed starting on May 16 and ending after May 19, which is a national holiday.
He said that grocery stores will be open on the two weekdays between 10 a.m. and 4 p.m. and citizens will be allowed to go to the nearest store in walking distance.
Ankara has imposed lockdowns in major provinces over the past four weekends, as well as on national holidays to slow the spread of the novel coronavirus.
Turkey's seniors enjoy curfew exemption, but wish to go outside on weekdays
Speaking after a cabinet meeting, Erdoğan said that senior citizens will be allowed to go outside between 11 a.m.-5 p.m. on May 17, whereas children under 14 years old and 15-20 year-olds will be allowed outside respectively on May 20 and 22 during the same hours.
Turkey introduced stay-home orders for those over the age of 65 on March 21, while those under 20 years old had been restricted since April 3 to stem the spread of the virus.
Erdoğan also announced that Turkey has lifted travel restrictions for nine more provinces. These provinces are: Adana, Diyarbakır, Mardin, Trabzon, Ordu, Denizli, Kahramanmaraş, Şanlıurfa and Tekirdağ.
Ankara started implementing containment measures after its first coronavirus case was reported in early March. It initially imposed travel restrictions in 31 major provinces and also shut schools, restaurants, bars and shops.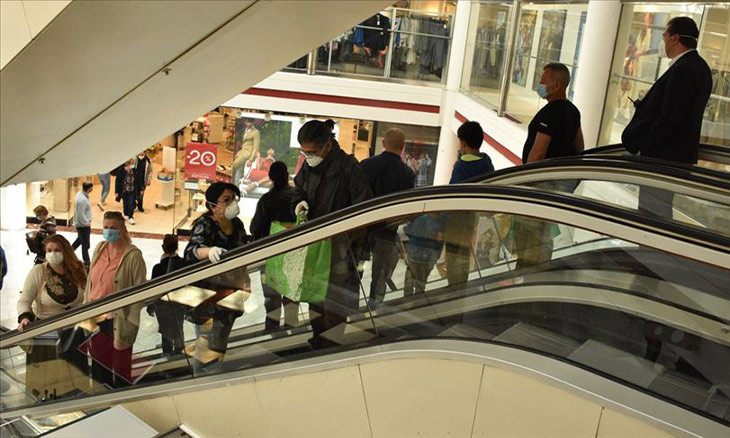 Turkish gov't agencies warn against laxness toward COVID-19 measures as businesses, malls reopen
Erdoğan said last week that Turkey will start easing measures gradually in May, June and July and travel restrictions will be lifted for seven provinces. With the government's latest move, restrictions remain in place for 15 provinces, including Istanbul, Ankara and the Aegean province of İzmir.
After recording one of the fastest growth rates for COVID-19 infections in the world, Turkey has said the outbreak has hit a plateau about six weeks after the first case was confirmed on March 11.
"We have entered a period in which we have to live our lives by following certain rules. Our citizens should not think of normalization steps as the life prior to March 10," Erdoğan said.
"We will not leave our houses without putting our masks on; we will maintain our physical distance on streets, in workplaces. We will stay away from crowded places and simplify our lives. We will narrow down the epidemic measures if necessary, and extend them if necessary again."