Istanbul's small businesses, artisans struggling to stay afloat in the face of virus
Istanbul's small businesses and artisans who have been already struggling for some years amid a series of economic hits, have been greatly impacted by the coronavirus. Although they are awaiting a recovery in the post-coronavirus normalization period, many of them cannot predict what the future will look like as the city's hotspots are no longer the hive of activity they once were.
Hacı Bişkin / Duvar
Every weekend, since April, Istanbul has been under a strict lockdown due to the coronavirus. The lockdowns sometimes have stretched to four days to cover public holidays, the last of which took place between May 23-26.
Once the weekend curfews end, people flock to the streets, bringing partial life to the city. In anticipation of a return to normal commercial life, small businesses and artisans look forward to this first day after the lockdown.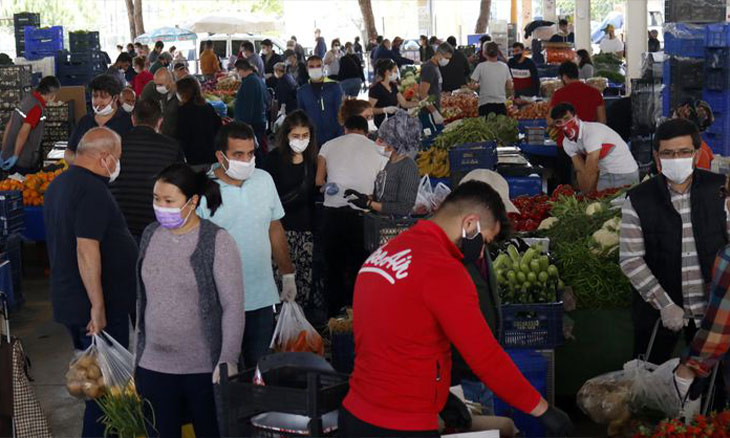 Four Turkish provinces report new COVID-19 cases two weeks after 'normalization' starts
On May 27, Duvar team wandered around Istanbul's cities. The first stop was Halaskargazi Avenue which runs between Şişli and Harbiye districts. Some of the shops placed banners reading "We are opening on June 1" at their windows, as a sign that they are awaiting eagerly for the so-called "normalization" period. The avenue was much livelier compared the previous weeks, but not everyone is optimistic about the future as the authorities previously announced that "nothing will be like the normal we knew."
A citizen with which we held a short conversation told us that he had gone out only for a few hours. "Artisans are right in their way to open their businesses but still everything is going too fast. Some 19,000 tests were conducted yesterday and 1,000 people's tests came back positive. How can we ever go back to normal again? We should not rush," he said.
The owner of a small enterprise who overheard us said, "Well, who is to save us then?"
Afterwards, we started walking towards Taksim Square, where we talked with flower-sellers who are eye-witnesses to many incidents happening at the square. "This is an awful year. I have seen things that I have never seen before. Those who sleep on the street after having lost their houses, those shutting down their shops due to not having money...Our flower stand has become a luxury for people. I hope no one gets unemployed during this period and they come to buy flower," said Gülazer Yorgun, who has been been selling flowers at the square for many years now.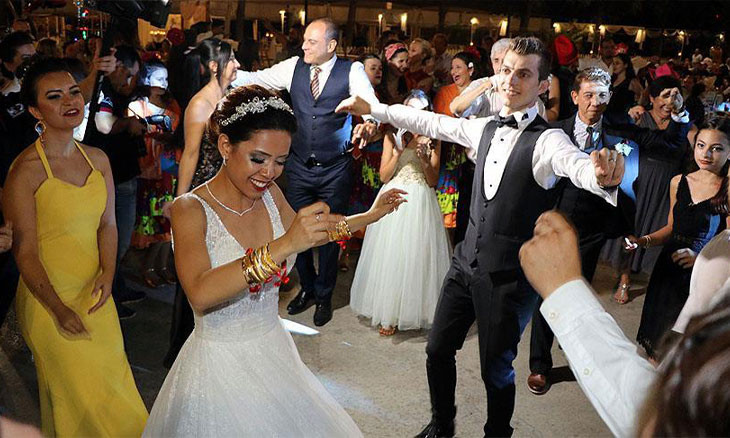 Turkish COVID-19 committee member claims large weddings to be allowed in July
Afterwards, we took the taxi to the Beşiktaş district. Since it is quite a short ride, we first asked the driver if he would be still willing to take us as Istanbul taxi drivers are generally known to turn down customers for short-distance rides.
In the face of our question, the driver said: "Of course it does not matter! It is even a luxury for us now to have three customers per day. Short-distance, long-distance...It does not matter, as long as there is a customer. As long as life goes back to normal and this pandemic is over, I am even OK working for just short-distance rides. Thank God there was some activity today in terms of business."
Once we are at Beşiktaş, we run into crowds at the Köyiçi Square. Almost all of the small enterprises at the square are open, except pubs and taverns, many of which will reportedly go bankrupt if the government extends the ban on them. Turkey's bars were forced to shut their doors to customers on March 16, and some restaurants and cafes the following day.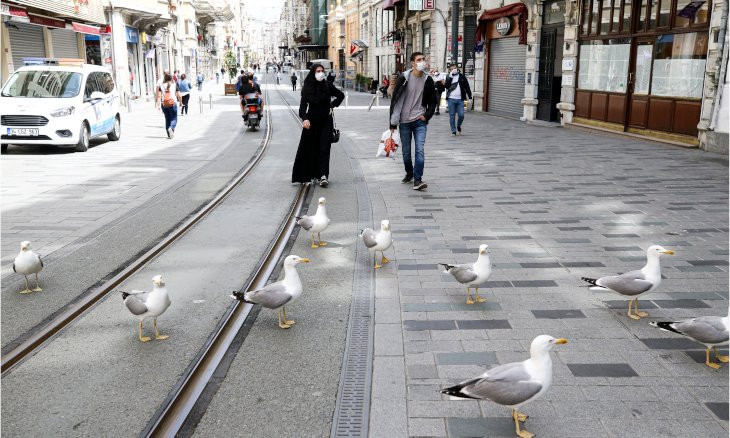 40 percent of Turks don't leave their houses amid virus outbreak, survey finds
Our last stop is Üsküdar district on the Asian side. We visit here a simit vendor named Zeki Polat, who has been selling simit at the Üsküdar Square for many years now. For the first time since the pandemic, he started selling simit on May 27, Polat told us.
"But today was not a good day at all. After a long while, I had been thinking of selling my simits with excitement. But my sales did not turn out like I expected. In normal days, I would sell about 400 simits per day. But today I could only sell 50 simits. There is no one, so there is no business," he said.
The government has recently launched a normalization process as the daily rise in COVID-19 cases continues to slow down, and the Eid al-Fitr is said to be a breaking point in this process. President Recep Tayyip Erdoğan had previously said that Turkey will "have a double feast by the end of Ramadan," although indicating that "a new type of normal" awaits the country.