Turkey's top cleric announces resumption of all congregational prayers at mosques
Diyanet head Ali Erbaş has announced the resumption of five-time congregational prayers at mosques across Turkey. Mosques were only open for noon, afternoon and Friday prayers.
Duvar English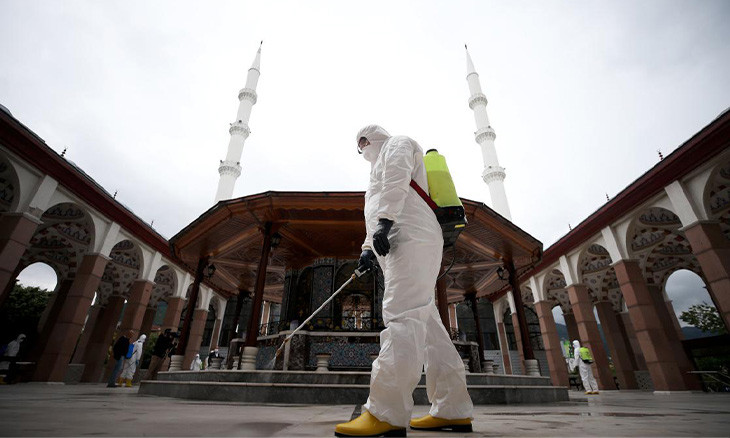 Turkey's top religious authority mandates masks and social distancing for worshippers as mosques reopen
Ali Erbaş, the head of Turkey's Directorate of Religious Affairs (Diyanet), has announced the resumption of five-time congregational prayers at mosques across the country starting on June 24.
Turkey banned the congregations in March to contain the spread of the novel coronavirus. However, at the end of May, authorities permitted Friday, noon and afternoon prayers to be performed in mosques with congregation. The resumption of communal worship was regulated by certain guidelines to minimize infection risks.
The fresh announcement was made on Erbaş's Twitter account late on June 23.
"We had opened our mosques for congregational Friday, noon and afternoon prayers. Starting tomorrow morning, we are also opening [our mosques] for congregational morning, evening and night prayers, paying attention to mask use and distance," Erbaş wrote.
Camilerimizi Cuma ve öğle-ikindi vakitlerinde cemaatle namaza açmıştık. Yarın sabahtan itibaren maske ve mesafeye dikkat ederek sabah, akşam ve yatsı vakitlerinde de cemaatle namaza açıyoruz. Rabbim ibadetlerimizi kabul etsin.

— Prof. Dr. Ali Erbaş (@DIBAliErbas) June 23, 2020
Turkey has recently relaxed coronavirus restrictions as it entered a period of "normalization."
President Recep Tayyip Erdoğan however said on June 20 Turkey had lost some ground in its battle with the virus but a focus on hygiene, masks and social distancing will protect people and help the economy rebound in the second half of the year.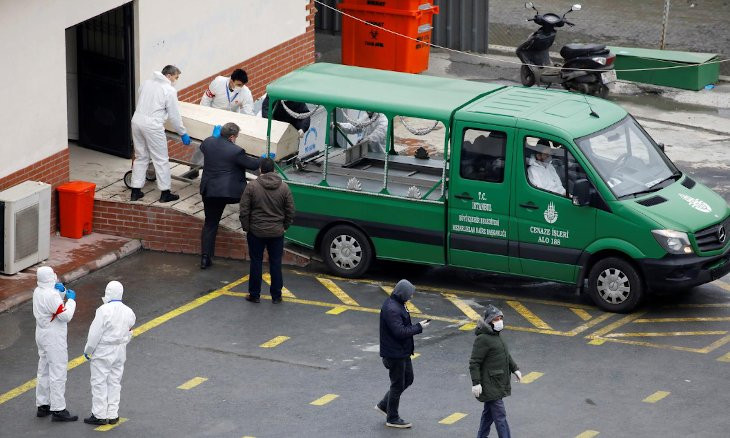 Turkey 12th worst coronavirus-hit country with over 190,000 infections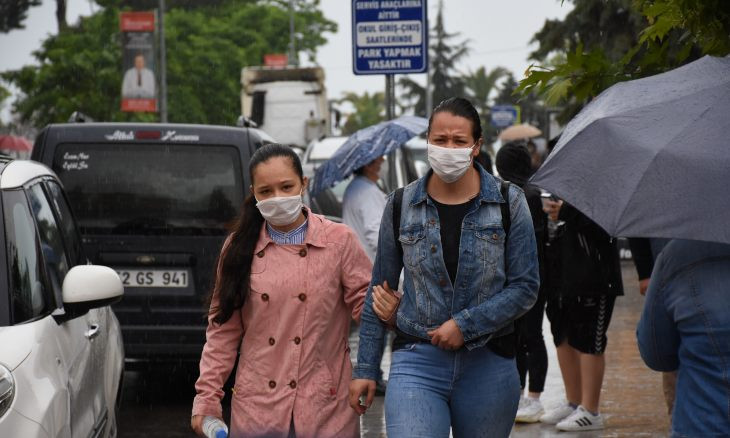 President Erdoğan says Turkey lost ground in coronavirus fight