'Muslim holiday of Eid al-Adha to determine whether COVID-19 cases will surge in Turkey'
A Turkish Coronavirus Science Committee member said that the muslim holiday of Eid al-Adha would determine whether schools could reopen at the end of August. The professor noted that social traffic during celebrations could make infections spike.
Duvar English
Turkey's Science Committee member Prof. Hazan Tezer said that the social traffic that will occur during the Muslim holiday of Eid al-Adha at the end of July will be the determining factor in whether schools can open on August 31 as planned.
"We will do whatever it takes to open schools if schools should open. We aim to open schools. We are ready to open schools on August 31," Education Minister Ziya Selçuk said on July 22.
However, Prof. Tezer said that the number of active COVID-19 cases in Turkey could surge during Eid al-Adha if celebrators don't adhere to precautions, as it's tradition to gather with extended family during the holiday.
Noting that that the number of active cases in Turkey were around 900 as of July 22, the science committee member discouraged large celebrations and gatherings during the holiday.
"We celebrated the previous Eid via video calls from home. We need to do the same this time around," Tezer said.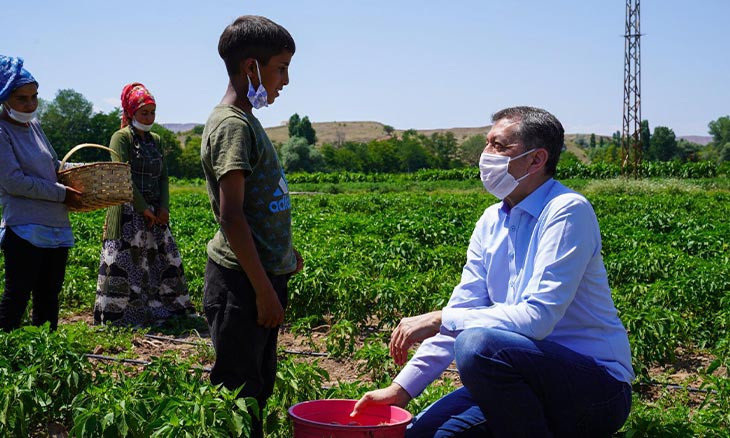 Turkish Education Minister draws ire for normalizing child labor in visit to kids working in fields
The professor also discouraged the tradition of kissing elders' hands and putting it on one's forehead, a respectful greeting in Turkey reserved to those older than oneself.
"We need to not visit elders during Eid al-Adha. We need to stop kissing hands."
The number of active COVID-19 cases after Eid al-Adha will be key in whether the science committee will recommend re-opening schools, Tezer added.
"If we don't adhere to safe distancing, mask mandates and hygiene rules, if we make home visits, and a spike follows unregulated sacrifice killings, we'll have to seriously re-evaluate the sata," Tezer said.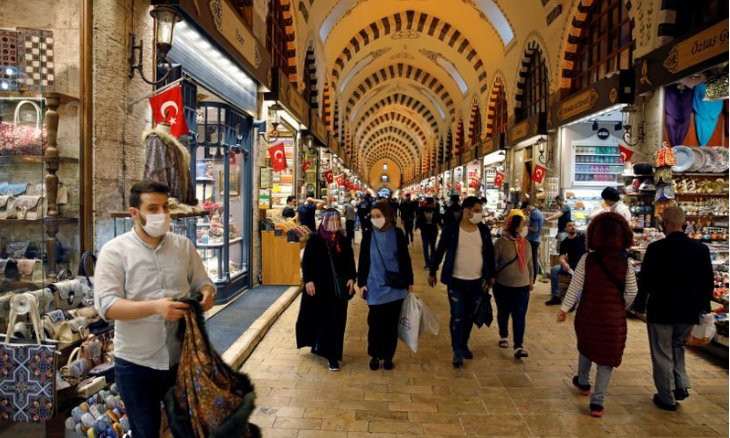 Erdoğan rules out curfew plans during Eid al-Adha holiday
'Heat doesn't reduce contagiousness'
The professor noted that there's no data, anywhere in the world, that shows that the coronavirus becomes less contagious in the heat.
Instead, Tezer said that drops in daily diagnosis counts could be traced back to the fact that people spend more time in open venues and avoid crowds because of the heat.
"People don't move in crowds in European countries, so there may be a drop in the number of diagnoses. Unfortunately, wakes, weddings and engagement ceremonies held in closed spaces in Turkey halt the drop in the number of cases," Tezer said.
The science committee member said that people could participate in events but just in smaller groups, and should stay for shorter periods.