Erdoğan says Turkey, Libya to advance exploration, drilling in east Med Sea
Turkish President Erdoğan and Libya's GNA Prime Minister Fayez al-Serraj met in the capital Ankara on June 4. In a news conference, Erdoğan said both countries plan to advance cooperation in the eastern Mediterranean Sea, including exploration and drilling activities.
Duvar English
President Recep Tayyip Erdoğan said on June 4 that Turkey and Libya will increase their cooperation in multiple areas, including in the eastern Mediterranean Sea.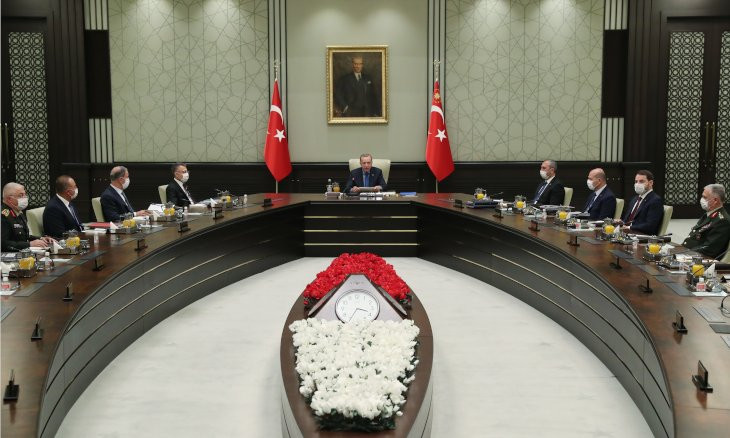 Turkey says will continue providing military consultancy to Libya's GNA
Erdoğan made the comments at a news conference with leader of the Government of National Accord (GNA), Fayez al-Serraj, in the capital Ankara.
"On the basis of the agreement that we signed with Mr. Serraj on maritime boundaries, we have decided to expand our cooperation. In this framework, we are planning on advancing our cooperation in the eastern Mediterranean Sea, including exploration and drilling activities. We have also reached a consensus on expanding our cooperation on the Libyan lands," Erdoğan said.
Erdoğan said that Turkey will increase its support for the GNA in its fight against eastern commander Khalifa Haftar and his Libyan National Army (LNA), emphasizing that the Libyan conflict can only be resolved politically under the auspices of the United Nations.
"History will judge those who cause bloodshed and tears in Libya by supporting putschist Haftar," Erdoğan said.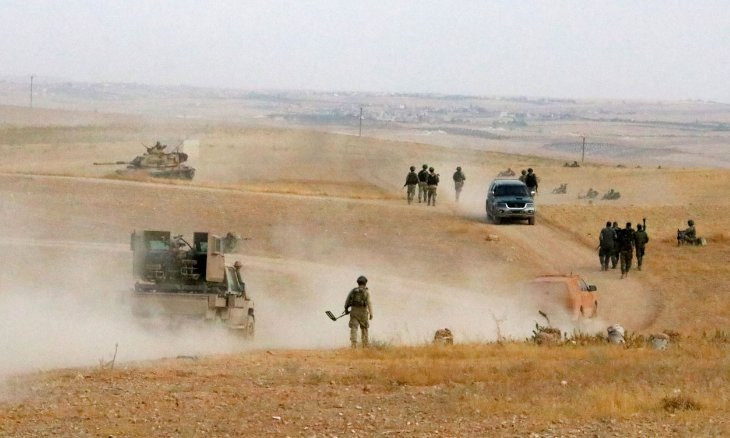 World is soon to find out what Turkey is doing in Syria, Libya, says Erdoğan
Haftar's forces, backed by the United Arab Emirates, Russia and Egypt, have been attacking Tripoli since April 2019 but have been pushed back in recent months.
The GNA regained control of Tripoli on June 4, driving eastern forces out of the capital after a year-long battle in which foreign powers poured in arms and fighters.
A military source with the eastern forces, whose base is in the eastern city of Benghazi, said they were pulling back from all of Tripoli's suburbs.
The latest advance could hasten steps toward a potential truce, underlining Turkey's growing influence in the resource-rich region.
Turkey started backing Serraj's GNA in November after signing a military cooperation pact alongside a maritime demarcation deal, which gives Ankara oil exploration rights in the Mediterranean that Greece and others reject.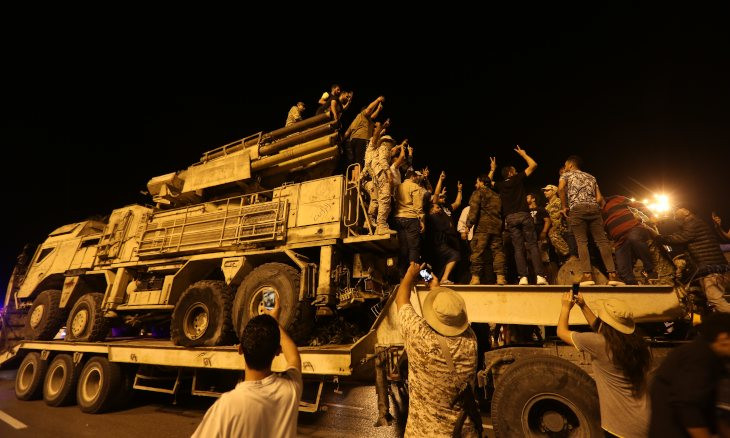 UN reveals secret mission in Libya aiming to prevent Turkish shipments to Tripoli
Turkish Energy Minister Dönmez announced last week that Turkey will begin oil exploration off Libya's coast in the eastern Mediterranean within three or four months under the maritime demarcation deal.
"Within the framework of the agreement we reached with Libya, we will be able to start our oil exploration operations there within three to four months," Dönmez said on May 29. Turkey's new Kanuni drill ship would also go to the Mediterranean later this year, he added.
Ankara has sent equipment and military personnel to Tripoli and has urged Haftar's backers to end their support.
Several peacemaking efforts in Libya have collapsed or been stalled since clashes began in 2014.