French jets 'land in Greek Cyprus as part of defense agreement'
French fighter jets arrived in Greek Cyprus on August 11, Politis daily reported. Greek Cyprus and France, allies in the eastern Mediterranean, have been in the midst of increasingly tense relations with Ankara about the critical region.
Duvar English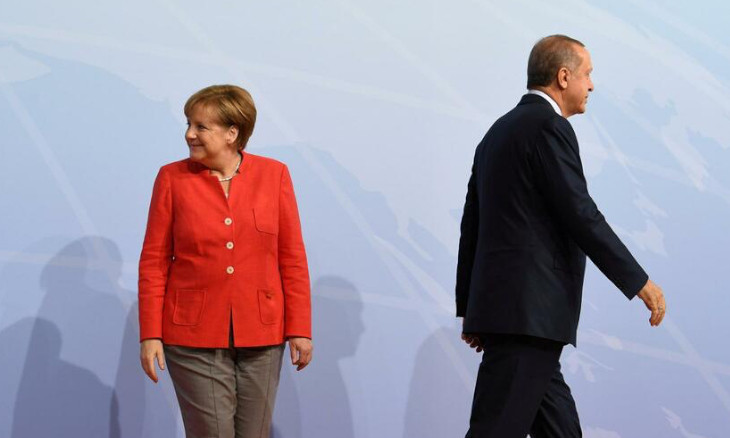 A chancellor who has realized the futility of scuffling with Erdoğan
Two French fighter jets and a cargo plane landed in Greek Cyprus, local media reported on Aug. 11.
Two Rafale-type fighter jets and a C-130 cargo aircraft belonging to the French Air Force landed in the Andreas Papandreou airbase in Paphos as part of a defense cooperation agreement signed Aug.1, according to the Greek Cypriot daily Politis.
The jets will stay for a few days in Paphos, from which they will cooperate with French naval forces in the region and patrol the exclusive economic zone that the Greek Cypriot administration declared unilaterally.
Greek Cyprus media reported on Aug. 6 that a defense cooperation agreement signed between the two in 2017 entered into force at the beginning of the month.
France and the Greek Cypriot administration plan to conduct an airborne military exercise in September, though other countries may also participate in the drill.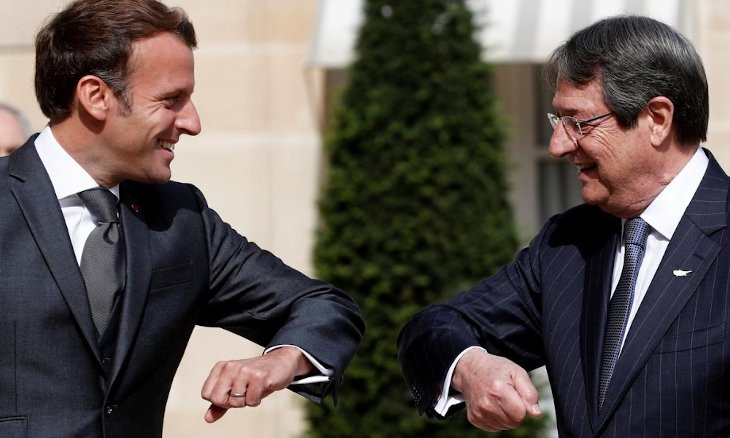 Macron seeks sanctions against Turkey amid increasing East Mediterranean tensions
Allies in the eastern Mediterranean, Greek Cyprus and France have often found themselves at odds with Ankara concerning continental shelf and maritime rights, as well as Turkey's vessel named Oruç Reis that's "conducting a seismic survey" in a disputed area of the waters.
President Recep Tayyip Erdoğan said on Aug. 7 Turkey had resumed energy exploration work in the region as Greece had not kept its promises on the issue.
Erdoğan's announcement came after Egypt and Greece signed an accord on Aug. 6 designating an exclusive economic zone between the two nations in the east Mediterranean.
Diplomats in Greece said that agreement nullified an accord reached last year between Turkey and the internationally recognized government of Libya, but Erdoğan said Turkey would maintain its agreement with Libya "decisively."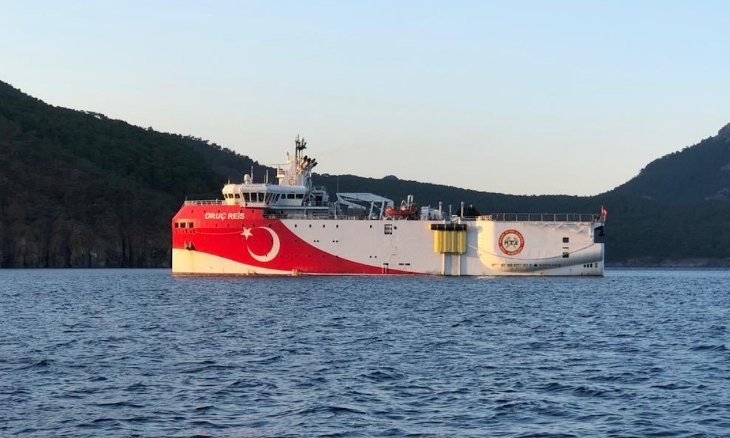 Turkey calls for cooperation to ease tensions in East Med after sending survey ship to disputed waters
Turkey dispatched the vessel on Aug. 10.
"Our MTA Oruç Reis seismic research vessel reached the operation area after departing from Antalya for its new mission in the Mediterranean. 83 million Turkish people support you Oruç Reis," Turkey's Energy and Natural Resources Minister Fatih Dönmez wrote on Twitter on Aug. 10.
Seismic surveys are part of preparatory work for potential hydrocarbon exploration. Turkey and Greece are also at odds over issues such as overflights in the Aegean Sea and ethnically divided Cyprus.