Erdoğan urges Macron to be 'constructive' over east Med tension
Turkey expects a prudent and constructive approach from France as de-escalation of tensions in the eastern Mediterranean continues, President Recep Tayyip Erdoğan said on Sept. 22 in a phone call with his French counterpart Emmanuel Macron.
Duvar English
Turkish President Recep Tayyip Erdoğan and French President Emmanuel Macron held a telephone call on Sept. 22 for the first time since tensions flared over Turkey's drilling activities in the eastern Mediterranean.
Erdoğan told Macron that Turkey expects a "prudent" and "constructive" approach from France to solve the crisis.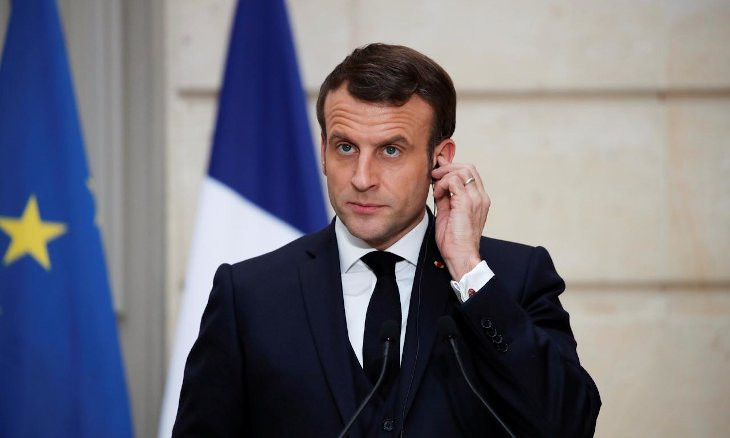 Turkey's ruling party deputy praises Erdoğan for 'making' Macron tweet in Turkish
In a statement following the call, Turkish Presidency said Erdoğan emphasized the need for using diplomatic opportunities to de-escalate tensions and achieve sustainable negotiations.
According to the statement, Erdoğan added that it is important to see "constructive dialogue and cooperation" at next week's EU Leaders Summit for possible solution of regional issues.
The French foreign ministry said following the call, which lasted over an hour, that it hoped a dialogue between Turkey and Greece could continue, and said Macron had called for a similar approach with Cyprus.
"He (Macron) urged Turkey to fully respect the sovereignty of European Union member states as well as international law, and to refrain from any further unilateral action which could provoke tensions," the French foreign office said, adding that Macron and Erdoğan had agreed to keep in contact.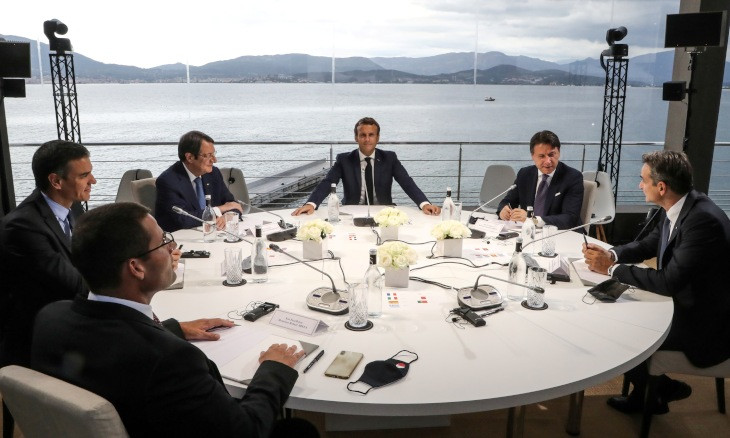 Macron says EU wants to reengage in dialogue with Turkey over Eastern Med crisis
Relations between the EU and Turkey are badly strained on a number of issues, including exploration for hydrocarbons in the Eastern Mediterranean, where Ankara has been at loggerheads with EU member states Cyprus and Greece.
The Erdoğan-Macron phone call comes after top leaders from Turkey, Germany, and the European Union held a video summit on Sept. 22 focusing on the recent tension in the eastern Mediterranean.
In addition to Erdoğan, the trilateral video summit included German Chancellor Angela Merkel and Charles Michel, head of the European Council.
"At the summit, where developments in the eastern Mediterranean were ... discussed, it was stated that Turkey and Greece are ready to start exploratory talks," Turkish Presidency said in a statement.
Ömer Çelik, spokesman for Erdoğan's ruling Justice and Development Party (AKP), said preparations for the resumption of talks were under way and that the two sides were working on the parameters.