Russia says to resume patrolling of Syrian highway with Turkey when situation calms
Russian FM Sergei Lavrov has said that Russia-Turkey joint patrol missions along the M4 highway in Syria have been suspended due to security considerations and will be resumed as soon as the situation in Idlib stabilizes.
Duvar English
Russia and Turkey have suspended joint patrols of the M4 highway in Syria for security reasons and will resume them once the situation there calms down, Russian Foreign Minister Sergei Lavrov said in comments published on Sept. 21.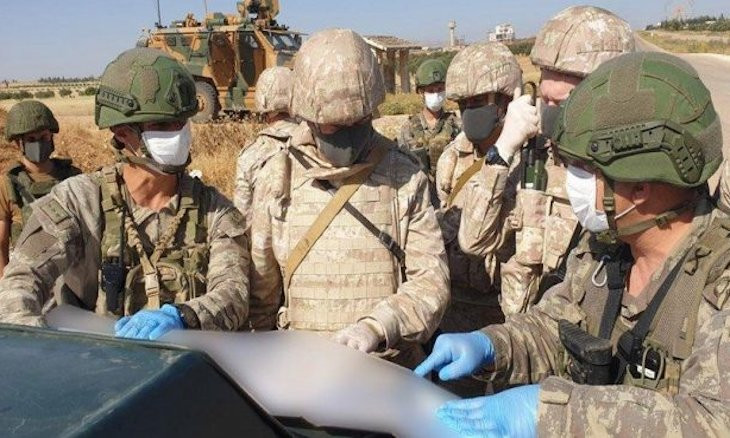 Joint Russia-Turkey patrol comes under attack in Idlib once again
"We only have to attack terrorists' positions and exterminate their only nest in Syria. In line with the memorandum, our Turkish colleagues bear the bulk of responsibility for that. Combating terrorism is number one task. I can assure you that joint patrolling of the M4 highway will soon be continued, as soon as the situation calms down," TASS quoted Lavrov as saying in an interview with Al Arabiya's New York bureau.
The M4 highway, also known as the Aleppo-Al Hasakah road, is about 30 kilometers from Turkey's southern border.
Turkey and Russia, which back opposing sides in Syria's war, agreed in March on a ceasefire and joint patrols following weeks of clashes that took them to the brink of direct confrontation. As part of the protocol, the first joint Turkish-Russian patrols took place on on March 15 along the M4 highway.
Ankara backs rebels fighting against President Bashar al-Assad, and Moscow supports Damascus. The patrols take place in a "de-escalation zone" intended to serve as a buffer between government forces and opposition fighters in the last major area still held by the rebels after nine years of civil war.
The Russian top diplomat said that the confrontation between the Syrian government and the opposition in the region is "generally over." "There are only two hotbeds of tension. The first one is Idlib, which is controlled by the Hayat Tahrir al-Sham group, however territories controlled by it are now shrinking," he said.
"The second one is the Euphrates' east bank, where illegally deployed American troops have sides with the separatist forces and are irresponsibly flirting with the Kurds."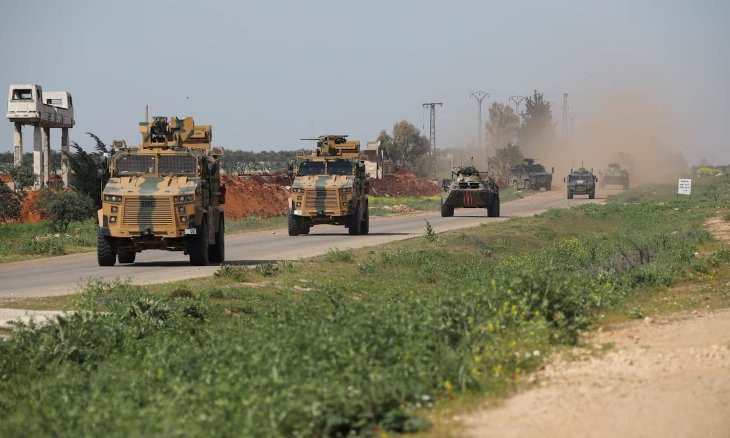 Turkey-Russia joint patrol hit by bomb attack in Syria's Idlib