10,000 tourists swarm southern Turkey beach town Antalya in one day
More than 10,000 tourists arrived in the Mediterranean beach town of Antalya on July 19. The number hints that business in Turkey's touristic hub is picking back up after months of COVID-19 closures.
Duvar English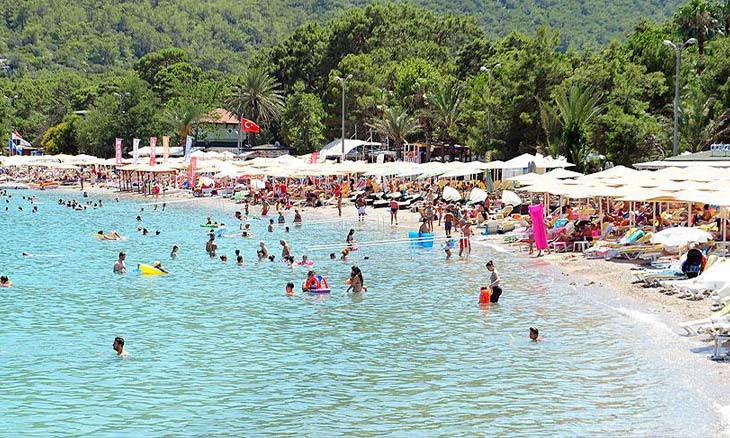 Germany to reassess Turkey travel bans based on course of COVID-19 pandemic, preventative measures
More than 10,000 foreigners entered the Mediterranean tourism destination Antalya on July 19 for the first time since life in the city effectively shut down because of the COVID-19 pandemic in March.
Some 61,478 tourists have arrived since the city reopened to international travel on July 1, independent news portal T24 reported on July 21.
Antalya City Councilman and CEO of travel agency NBK Touristic, Recep Yavuz prepared a report detailing the foreign tourist traffic in the city and the impact of the pandemic on business.
"More than 10,000 foreign tourists arrived in Antalya today for the first time in months," Yavuz said on July 19.
The councilman added that most of the incoming passengers from western Europe were in fact Turkey-nationals, as citizens of the European Union (EU) remain wary of the 14-day quarantine period states mandate upon return from Turkey.
Two most popular departure points
The two most common departure points for the tourists Antalya welcomed on July 19 were Ukraine and Germany, with more than four times the number of flights that other states operated to the Mediterranean.
Some 23 flights touched down from Ukraine on July 19, while 18 planes flew in from Germany.
Meanwhile, the third most popular departure point was Switzerland with only four flights operating to Antalya that day.
England followed with three planes flying in, while Serbia sent two and Belarus, Moldova, Austria and Kazakhstan each send one flight to Antalya on July 19.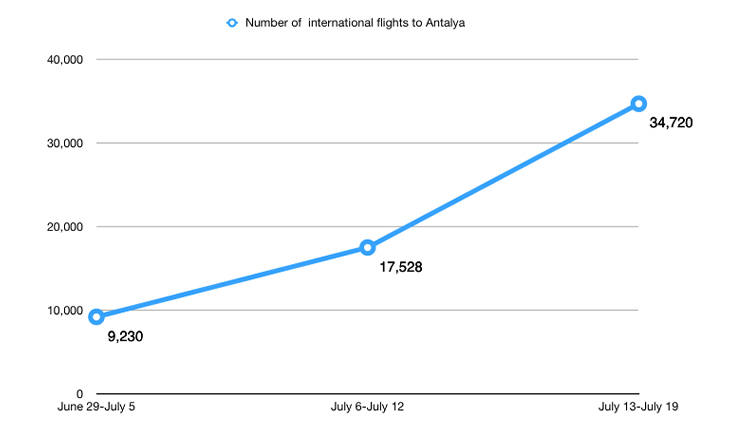 Yavuz also that the number of incoming international flights in Antalya have been consistently increasing since operations started back up after the COVID-19 pandemic.
Some 9,230 international flights arrived in the Mediterranean province between June 29 and July 5.
Almost double the number of flights arrived the next week between July 6 and July 12 with some 17,528 touching down.
The number of flights almost doubled once again between July 13 and July 19 with some 34,720 international flights arriving.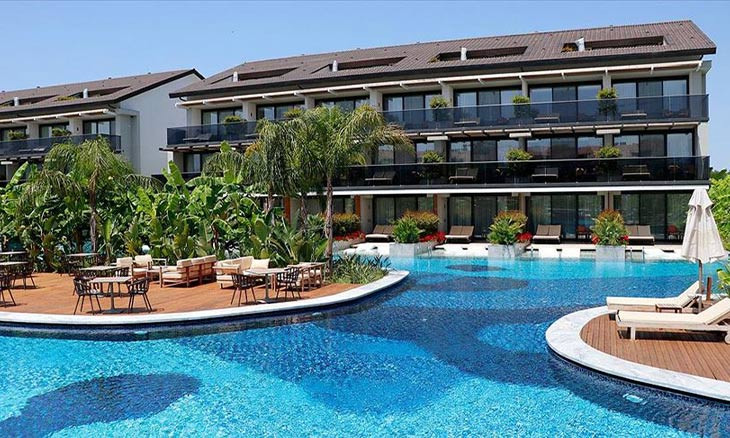 Turkey's Trade Ministry legalizes more installments for domestic tourism spending