Istanbul to hold socially distanced, masked and disinfected entrance exams for high schools
Istanbul's provincial Education Director Levent Yazıcı said on May 28 that the city would be holding high-school exams (LGS) in socially distanced and disinfected testing centers and that all parties would wear masks. About 280,000 students are expected to take the LGS on June 20.
Duvar English
Levent Yazıcı, the Education Director for the province of Istanbul said on May 28 that high school exams scheduled on June 20 would be held in socially distanced and disinfected classrooms with all parties wearing masks.
Istanbul hosts an estimated three million students, 770,000 of whom are in middle school. Approximately 280,000 of those students will graduate this year and take Turkey's high school entrance exams, or LGS.
Some 14,654 testing centers will be established in Istanbul, Yazıcı said. High school students will be taking the test alone in some 4,170 of those centers. Meanwhile, some 55 students in Istanbul have applied to take the test at home or in hospital.
The Education Directorate will be undertaking increased efforts to ensure families are well informed over whether their students are to take the test.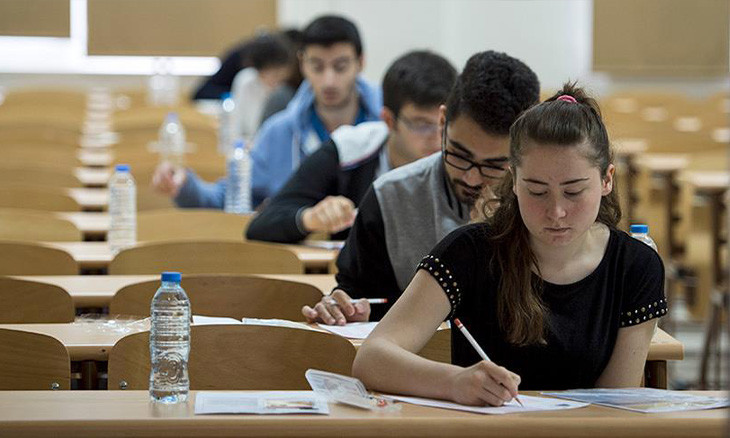 Turkish education union protests moving up national examinations despite COVID-19 threat
The information will be available on the Education Ministry's online portal on June 12 or 13, and will be displayed in the school courtyards, where the majority of students will take the tests.
In addition to that, provincial education directorates will call parents to inform them of the location of their children's respective testing centers.
While all testing stations have stocked up on sanitary products like hand soap and hand sanitizer, the locations themselves will also be disinfected, Yazıcı said.
In an attempt to limit in-person interactions before the exam, the Education Ministry decided not to ask for photographs to be attached to the students' identification documents and to provide entrance exam documents online, Yazıcı added.
The director noted that they hoped students could walk to their testing stations alone, as most of them will be taking the tests in their respective schools, presumably in the vicinity of their homes.
"We believe the children can – if families consent to it – walk to the testing centers. Though parents can obviously bring their children there if they need to," Yazıcı said.
Yazıcı said that parents should avoid bringing entire families to testing centers whilst dropping off children and "keep it simple" as crowds threaten to further spread COVID-19.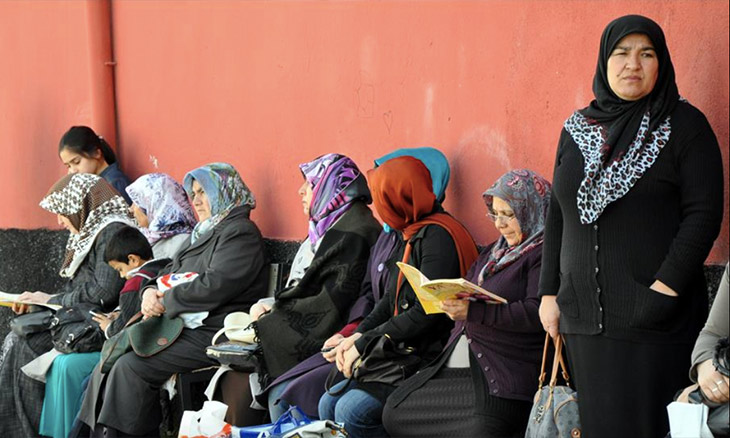 Testing centers will prevent students from socializing in school courtyards before the exam, Yazıcı added, as all students will go through a sanitation process before being allowed inside the testing center one after the other.
"We'll send enough mask supplies as to allocate two masks per student. We'll also have back up masks if students or proctors need extras."
Statements from Turkey's Health and Education Ministries noted that students will be allowed to remove their masks during exams.
"Testing centers have been set up according to a 20 student per classrooms ratio. That number will depend on how big the classroom is," Yazıcı said.
Yazıcı added that given the size of a standard desk in Turkey, students should stand at least 1,5 meters apart from each other.
While as few proctors and supervisors as possible were assigned for this year's LGS, Yazıcı said that the 55,000 adults who will be present at the testing centers will wear masks.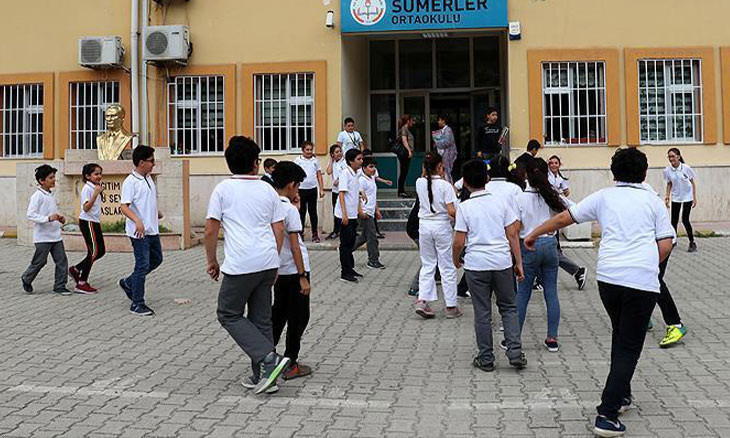 Turkish families concerned COVID-19 normalization jeopardizes their children