Activists protesting controversial mining project of pro-gov't company in Kaz Mountains detained
Climate activists who have been living in western Kaz Mountains in protest of destructive mining activities were detained as gendarmerie raided their campsite on Sept. 22. One activist said that the detentions were prompted by the wishes of Cengiz Holding, a company known for their close ties to Ankara who recently signed a tender for mining in the Kaz Mountains.
Duvar English
Climate activists who have been living in western Turkey's Kaz Mountains to protest the detrimental mining activities were detained by police, the organization for the protest said on Sept. 22, weeks after a tender signed rights to the area to Cengiz Holding, known for their close ties to Ankara.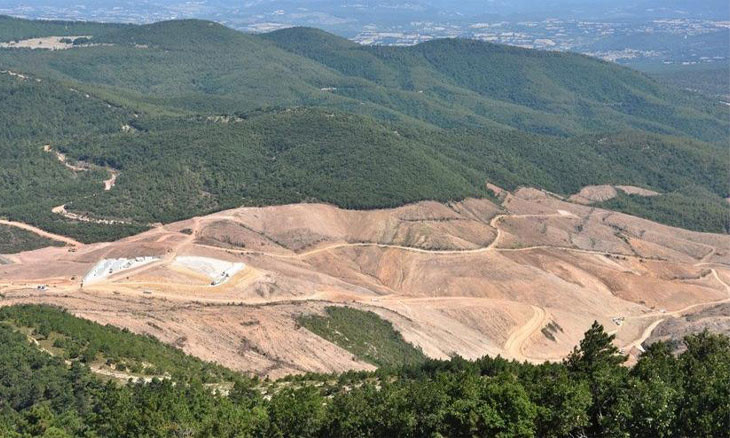 Pro-gov't firm's copper mine risks destroying three villages in Turkey's Kaz Mountains
The "Her Yer Kazdağları" ("Everywhere is Kaz Mountains" in Turkish) group said that four activists were detained by gendarmerie officials who raided the camp area in the morning and evacuated it.
"We are being evacuated in a gendarmerie raid on our camp area. The officers are preventing video recordings," the group's Twitter account noted. "Gendarmerie are stopping us from communicating with families and lawyers, and cut our internet access with jammers."
Alanı tahliye etmek üzere gelen jandarma ekipleri, avukatlarımızla ve ailemizle görüşüp haberleşmemizi engelledi, jammer'larla internet ulaşımımızı kesti.

— Her Yer Kazdağları #KazdağlarıHepimizin (@heryerkazdaglar) September 22, 2020
Meanwhile, environmental organization Ya Kanal Ya Istanbul ("Either the canal or Istanbul" in Turkish) said that the gendarmerie's evacuation of the campsite was prompted by the wishes of Cengiz Holding.
Cengiz Holding is best known for its close relationship with the ruling Justice and Development Party (AKP) and has obtained lucrative tenders for large projects over the years.
"Their excuse [for the raid] is illegal camping in a forest! Our friends are being evacuated and detained! Release the defenders of life immediately!" the Istanbul NGO said in an official statement.
A year of protests in Kaz Mountains aimed at stopping gold mining in the mountains by Canadian Alamos Gold, already having caused massive deforestation, led to a temporary halt in mining activities, which have since resumed.
"Release the defenders of life and leave Kaz Mountains with your exploitative companies!" said pro-Kurdish Peoples' Democratic Party (CHP) deputy Oya Ersoy about the detention of the activists.
The activists were released later in the day.
About 20 climate activists have been fined over 500,000 Turkish Liras on the grounds of violating COVID-19 precautions since March.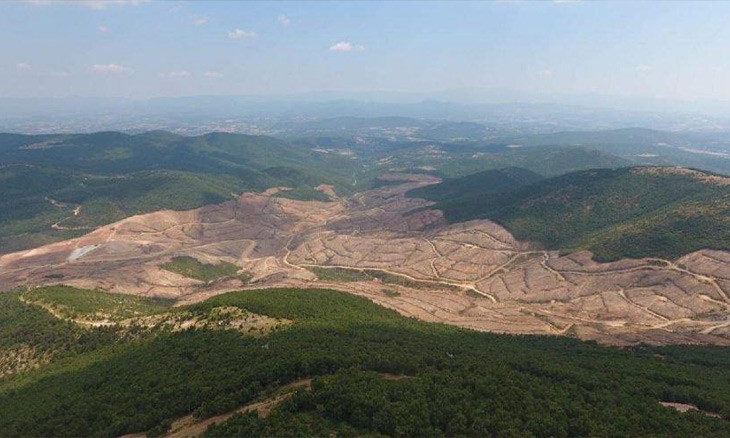 MPs, activists sign petition to evacuate gold company from Kaz Mountains in western Turkey