Antalya villagers worried that hydroelectric plant will destroy their future
The construction of a second hydroelectric power plant is a fearful prospect for the locals of Mediterranean Alaçamı village as another plant already built on their soil damaged the environment. The construction of hydroelectric power plants in recent years in rural areas throughout Turkey has been a source of controversy, as locals have fiercely opposed the projects on the grounds that they result in severe ecological damage.
Serpil Kurtay / DUVAR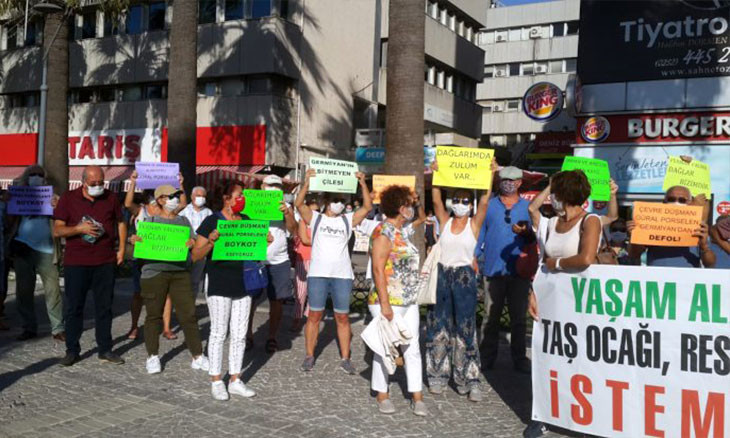 Locals, activists protest 'illegal' wind energy plant in Aegean İzmir
After the construction of a hydroelectric power plant harmed the environment in the lush village of Alaçamı in the Mediterranean province of Antalya, villagers are worried that the planned construction of a second plant will put their future in jeopardy.
Alacami is known for its natural beauty, as it is located near a river and nestled in a canyon, with nearby waterfalls and endemic plant species. It is home to a species of spotted trout that at risk of distinction and illegal to hunt, yet the environmental damage from the first hydroelectric plant has exacerbated this risk.
"We are definitely opposed to hydroelectric power plants. We do not want a new one, and I will absolutely not allow it," said Alacami village headman Kerim Teker.
According to the environmental report for the planned second plant, construction will take 30 months at the cost of 150 million TL and will operate for 49 years.
Teker sent a petition to the Antalya directorate of the Ministry of Environment and City Planning warning about the dangers of the project, arguing that it will be harmful for agricultural and tourism alike in the area.
"From the perspective of the future our village, we believe that this project will ultimately have a negative impact socially, culturally and economically," Teker wrote.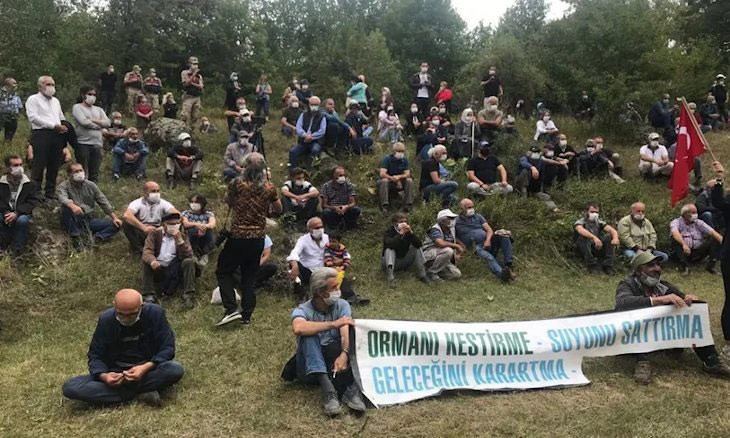 Black Sea town faces environmental destruction due to hydroelectric power plant