Export train sent to China with a ceremony 'didn't even leave Istanbul'
A train that Turkey's Trade Ministry filled with domestic appliances and allegedly sent to China went only as far as a station in Istanbul before being returned, the United Transportation Workers Union (BTS) claimed.
Duvar English
An export train, supposedly on it's way to China from Turkey, returned to its departure point after traveling only a couple of stops, the United Transportation Workers Union (BTS) claimed.
Transportation and Infrastructure Minister Adil Karaismailoğlu participated in a ceremony on Dec. 4 for the alleged purpose of sending off the export train, with its 42 cars filled with domestic appliances, to China.
"The minister was made to hold a ceremony 'sending the export train to China,'" the union said. "But the signage was taken off the train at the Maltepe station, and it was then sent back to the Halkalı station."
The ceremony caused congestion during rush hour ahead of the 56-hour weekend curfew, the union said, adding that this deception has called the Turkish State Railways' (TCDD) credibility into question.
"Not only did this deceive the transportation minister, but the Foreign Ministry's reporting of the event has put Turkey in a difficult position internationally," it said in an official statement.
The union has called for an investigation into TCDD officials who "threatened public safety by causing congestion in public transit and hurt the institution's credibility."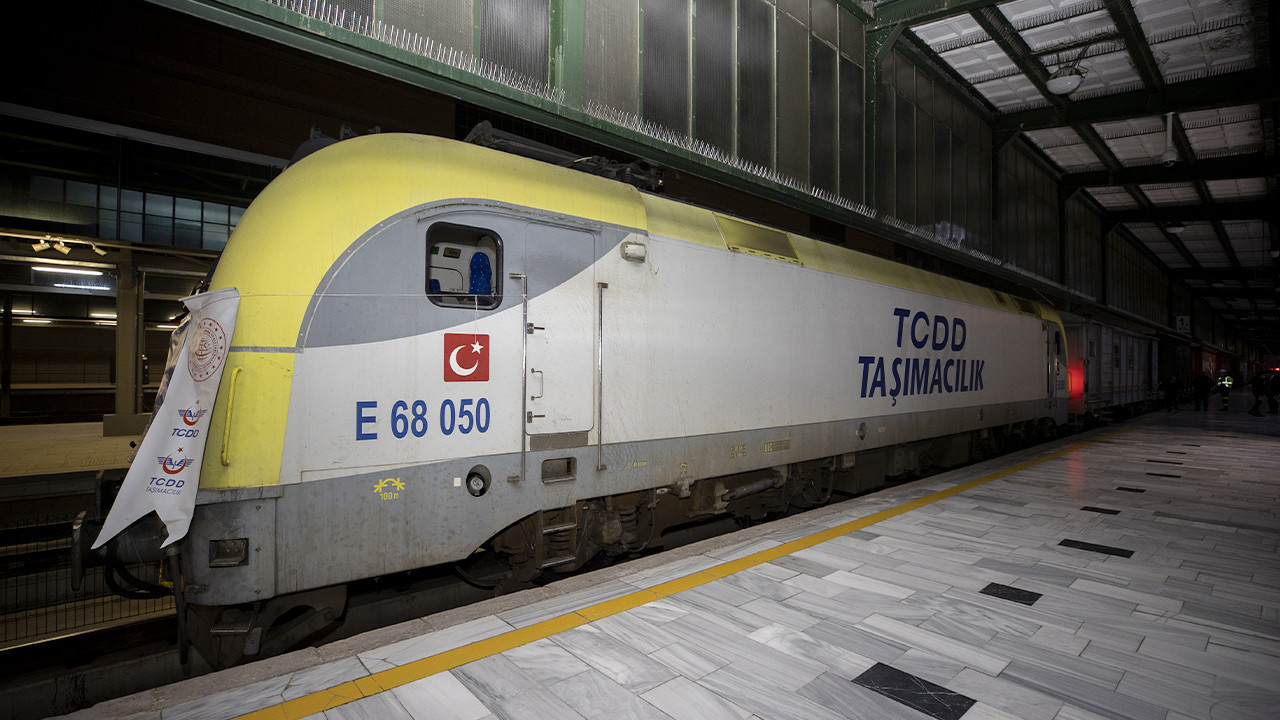 Meanwhile, the state railways claimed the train made a stop at Halkalı station for customs processing purposes, and photos of the train, which was reported to be in Ankara, were released on Dec. 7.