Turkey's Health Ministry screens migrants for coronavirus at Greek border
Turkey's Health Ministry has appointed a National Medical Rescue Team (UMKE) to conduct health screenings on the thousands of migrants at the Greek border. UMKE employees have begun to disinfect the encampment and check the temperatures of migrants with electronic and thermal devices.
Duvar English
Turkey's Health Ministry has started to run health screenings amongst migrants to detect coronavirus at the Pazarkule-Kastanies Border Gate on the Greek Border.
The National Medical Rescue Team (UMKE) is conducting fever tests with thermal and electronic equipment on the migrants who have been waiting at the border for 14 days.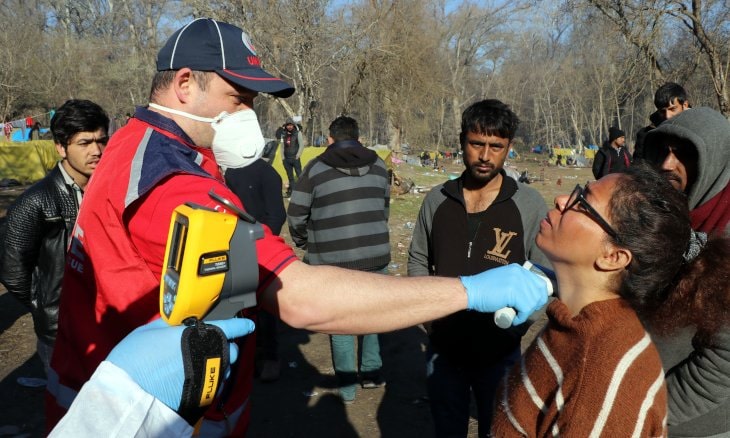 "The UMKE team is monitoring migrants who are staying in tents for high fevers since the first day," Edirne Health Director Ali Cengiz Kalkan.
UMKE teams have also been disinfecting the encampment daily, Kalkan added.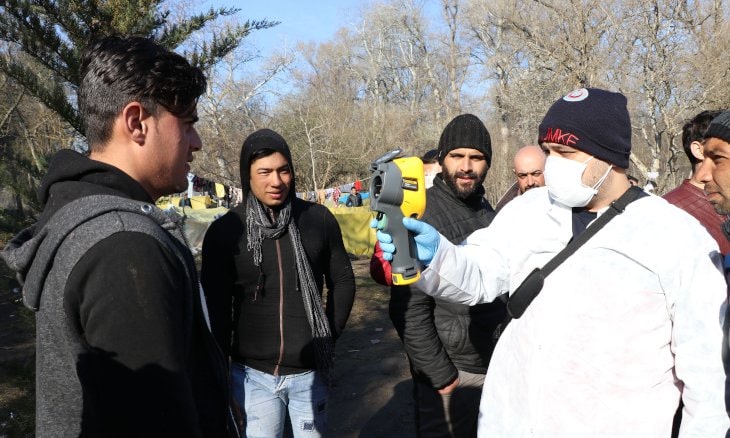 Thousands of migrants have been waiting at the Greek border in the Thracian province of Edirne to cross over to Europe after Ankara announced on Feb. 28 that it would no longer prevent people from crossing the border.
Amid clashes with border police on both sides, the health conditions of migrants have been affected by harsh weather conditions and a lack of access to proper nutrition and clean water.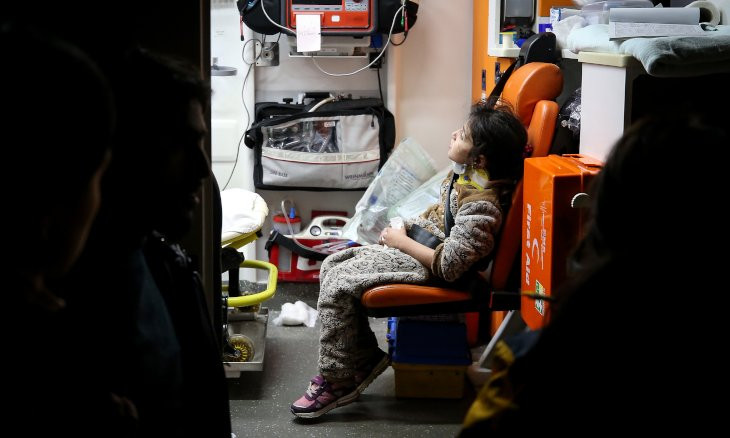 Migrants risk health, safety amid chaos during migration wave out of Turkey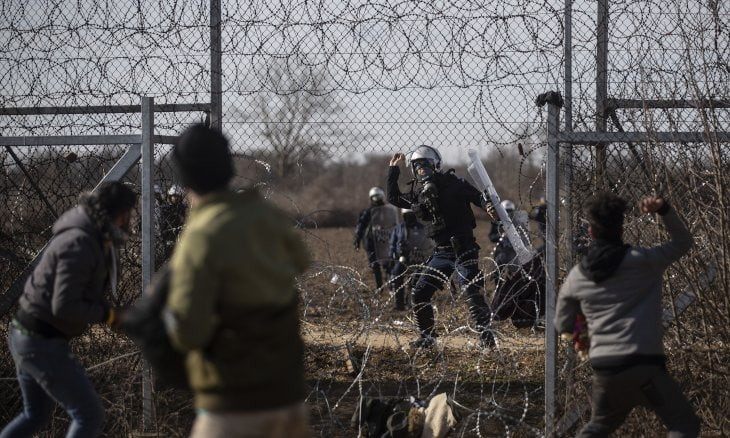 Greek police batter migrants who cross border, Istanbul Bar claims