Being a rich socialist shouldn't be enough to save Kavala, Erdoğan says
President Recep Tayyip Erdoğan said on Feb. 26 that being a rich socialist shouldn't be enough to save prominent human rights activist Osman Kavala, as he commented on the Gezi Park trial. "Gezi is a betrayal against this country," Erdoğan said, while claiming that Kavala has pictures with "terrorist organizations." A day earlier, European Parliament called on Turkey to release Kavala and former HDP co-chair Selahattin Demirtaş.
Duvar English
Being a rich socialist shouldn't be enough to save Osman Kavala, President Recep Tayyip Erdoğan said on Feb. 26, as he commented on the case into 2013 Gezi Park protests.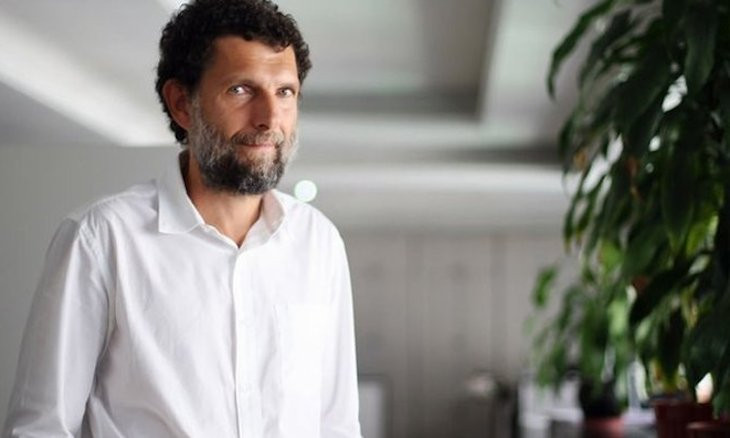 No evidence found against Kavala in Gezi case, says court in detailed ruling
"The fact that he is a very rich socialist shouldn't be enough to save him, because Gezi is a betrayal to this country," Erdoğan told reporters on his way back from Azerbaijan following a pro-government journalist's question on the "scandalous acquittal of Kavala."
Prominent businessman, philanthropist and human rights activist Kavala and eight other defendants were on Feb. 18 acquitted by a court in the case into Gezi Park protests, which took place in Istanbul's Taksim following harsh government response to a group of protesters trying to prevent the cutting down of trees for a large development project planned by the government.
Within hours, a new warrant called for detention of Kavala as part of the investigation into the 2016 failed coup attempt, which was followed by his re-arrest.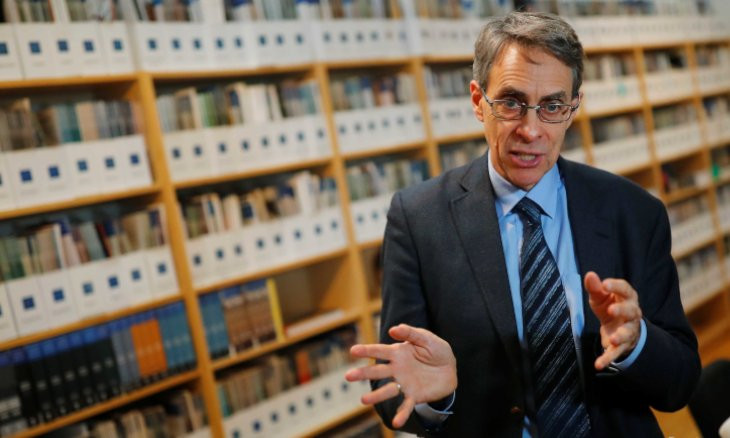 HRW says re-arrest of Kavala shows 'how Turkish judiciary is politically manipulated'
Kavala, who is accused of being one of the "managers and organizers" of the protests, was arrested in November 2017 on suspicion of attempting to overthrow the government and the constitutional order through force and violence.
The European Court of Human Rights (ECHR) ruled on Dec. 10, 2019 that Turkey violated Kavala's rights, citing the violation of Article 18 of the European Convention on Human Rights, finding that his imprisonment involves a restriction on rights for an improper purpose, while also calling for his immediate release.
The pro-government journalist also asked Erdoğan to comment on media outlets "trying to acquit Kavala," especially citing Oda TV, an online news portal critical of the ruling Justice and Development Party (AKP), and its owner Soner Yalçın.
"Oda TV was one of the most important media legs of the uprising in the Gezi process. They had headlines such as, 'Killer state' and 'Killer police.' However, the indictment didn't mention any of this. What can you say about this?" the journalist asked.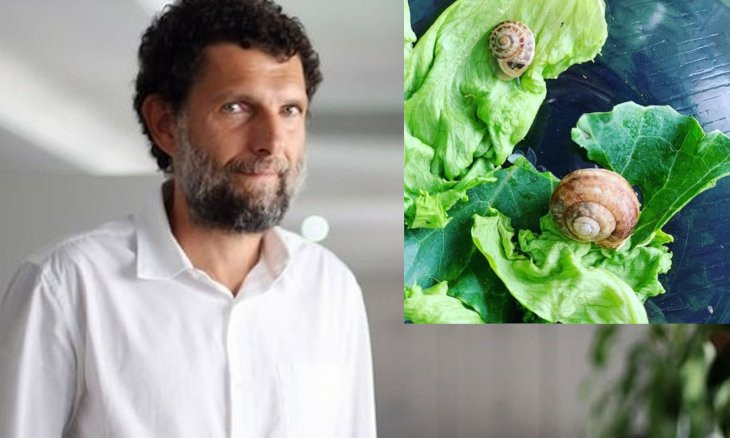 Osman Kavala looked after snails in prison, had to abandon them after rearrest
Erdoğan, in return, thanked the journalist for asking the question.
"Who will pay for calling my police killers? We have footage from that period. That individual [Kavala] has footage with terrorist organizations. He is an actor involved in this [Gezi]," he said, adding that the ball is now in the judiciary's court.
"They call my police killers. If the judiciary remains silent in the face of this, then terrorist can enter the room of our brother Selim Kiraz and martyr him there," Erdoğan said, referring to the killing of a prosecutor in 2015 by Revolutionary People's Liberation Party/Front (DHKP-C) militants.
"We need to be consistent and sensitive. People can say, 'So what? He roams free.' The media needs to fulfill its duties on the issue. I'm making a criminal complaint right now," he added.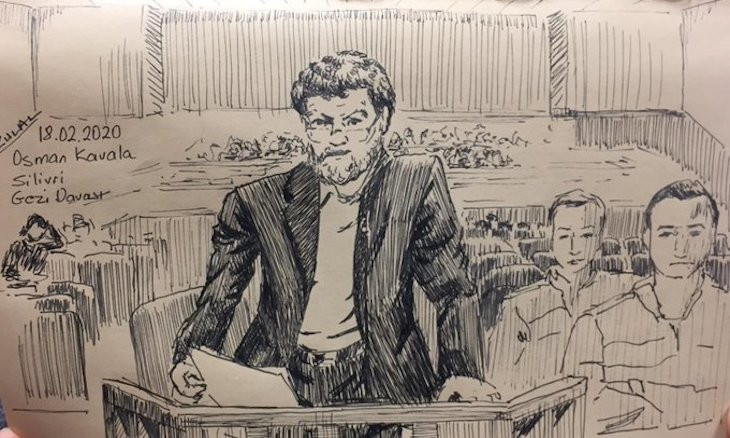 Turkey's judicial board to probe judges who acquitted Kavala
A day earlier, a delegation from the European Parliament urged Turkey to free Kavala and former Peoples' Democratic Party (HDP) co-chair Selahattin Demirtaş.
"It is unacceptable for Osman Kavala to be arrested again five hours after his acquittal. The re-trial conditions were clearly violated. Turkey's disobedience to the European Court of Human Rights' decision for the immediate release is concerning," said David McAllister, the chair of the foreign affairs committee of the European Parliament.
Despite the ECHR called for his immediate release last year, Demirtaş remains jailed since Nov. 4, 2016 on charges related to the Kurdistan Workers' Party (PKK).