Istanbul court releases three journalists, keeps three others behind bars for officer's funeral report
Six Turkish journalists who were arrested in March for covering the death of an intelligence officer killed in Libya, appeared in court in Istanbul for the first time on June 24. After the journalists presented their defenses, the Istanbul 34th Heavy Penal Court released three journalists from jail, while ordered the continued arrest of three others.
Duvar English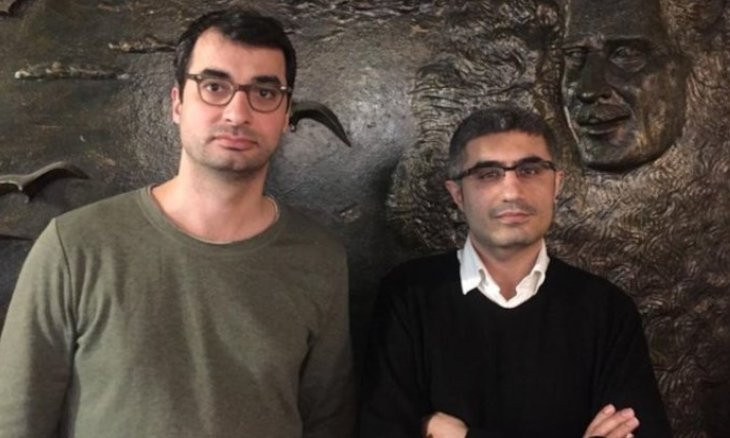 Turkish prosecutors seek up to 18 years in jail for eight journalists for report on intel officer's funeral
An Istanbul court late on June 24 ordered the release of OdaTV's Barış Terkoğlu and Yeni Yaşam newspaper's Mehmet Ferhat Çelik and Aydın Keser as they stand trial for their reports on the funeral of a National Intelligence Organization (MİT) member who was killed in Libya.
In its interim decision, the Istanbul 34th Heavy Penal Court ordered the continued arrest of OdaTV's Barış Pehlivan and Hülya Kılınç and Yeni Çağ newspaper's Murat Ağırel. The court adjourned the case to Sept. 9.
The six journalists appeared before the court on June 24 for the first time since their arrest four months ago and submitted their defenses.
A total of eight people are indicted in the case, six of whom have been in jail since early March pending the trial. The defendants are accused of revealing information related to state security, which carries a sentence of up to 10 years.
Two other people indicted in the case are Birgün columnist Erk Acarer, who is now living in exile in Germany, and an employee of the municipality of the district of Akhisar in the Manisa province, where the funeral of the MİT officer took place.
MİT haberi davası... Bugün Çağlayan'da yine gazetecilik yargılanıyor.#24HazirandaÇağlayanda#GazetecilikSuçDeğildir#GazetecilikYargılanıyor pic.twitter.com/BT8kwHwPh5

— Sezgin Tanrıkulu (@MSTanrikulu) June 24, 2020
The charges against the journalists focus on articles and social media posts published shortly after President Recep Tayyip Erdoğan said in February that Turkey had "several martyrs" in Libya.
Lawmakers from the main opposition Republican People's Party (CHP), journalists, as well as representatives from NGOs and press unions were at Istanbul's Çağlayan Courthouse on June 24 to show their support for the jailed journalists.
İlk kez hakim karşısına çıkan Barış Terkoğlu, Barış Pehlivan, Hülya Kılınç, Ferhat Çelik, Aydın Keser ve Murat Ağırel' için savcı tutukluluk halinin devam etmesini istedi. Mahkemenin kararını açıklaması bekleniyor pic.twitter.com/SbwqtYcyMi

— DİSK Basın-İş (@Disk_Basin_is) June 24, 2020
The trial started with the defense of Ağırel, who said that charges against him "are not based on solid evidence." The Yeni Çağ journalist said that the Tweet he shared, for which he faces charges, had in fact aimed to "dignify the martyrs and to ensure that these heroic people of this nation see the attention they deserve."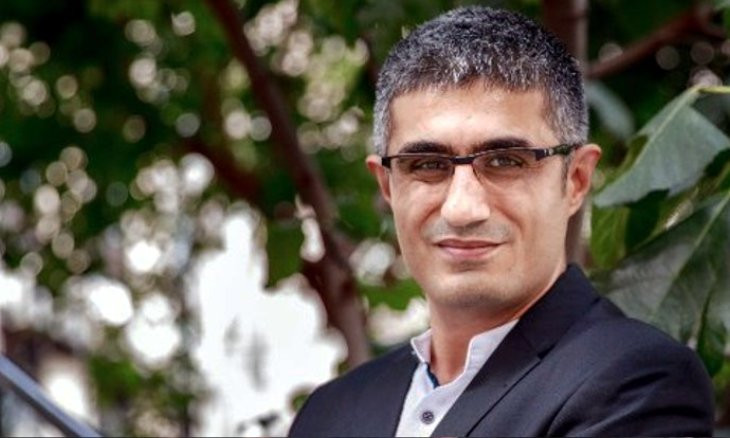 Justice Ministry probes beating of OdaTV editor-in-chief Pehlivan by prison guard
"Think about it, these brave men are just treated as if they are mere 'numbers,' no funeral ceremony is even held for them. Who would accept this? My aim was to express this and remember our martyrs," Ağırel said.
He said that the OdaTV report -- which revealed images from the MİT member's funeral ceremony -- was published 11 days after his Tweet and he was not aware of the existence of the funeral ceremony until he saw the OdaTV report.
According to the indictment, Ağırel was the first to reveal the MİT member's identity, sharing names and photos on Twitter and referencing Erdoğan's comments.
"The first person who announced that MİT has been serving in Libya is Turkish Republic's President Recep Tayyip Erdoğan. According to the Law numbered 2937 [MİT Law], has the President committed crime? Is there an expression 'apart from the President' in the law? How can we know where MİT has been serving?" Ağırel said during his defense.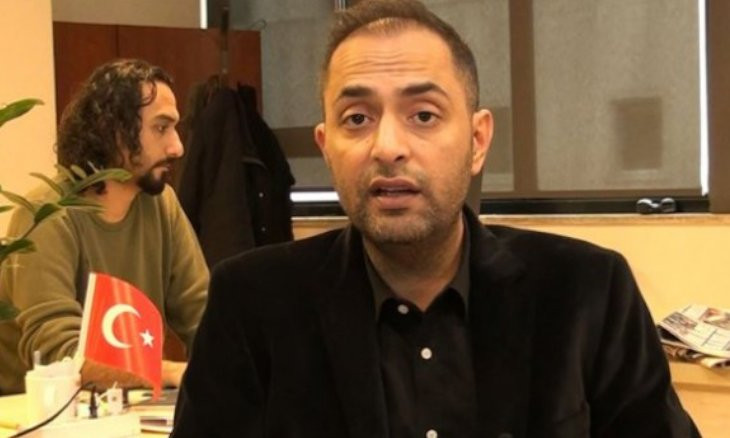 Prosecutors launch another investigation into journalist Murat Ağırel upon Erdoğan family's complaint
Ağırel also said that following the detention of Pehlivan, pro-government media outlets started to also target him for his newly released book "Sarmal" which has certain passages referring to the Pelican Group, an informal power group with close ties to Erdoğan. Ağırel said that shortly after Pehlivan's detention, he was also detained.
Following Ağırel's defense, Aydın Keser told the court that the newspaper's report which the indictment refers to has been prepared from "open sources" and that the report did not say the relevant person was a MİT officer.
"The content of the news report has been compiled from news reports which were previously released. These charges have neither legal nor material basis," he said.
Mehmet Ferhat Çelik similarly told the court that their report did not make a reference to the relevant person being a MİT officer and they compiled the report from "open sources." "It turns out we breached spying laws by copying and pasting texts from open sources," Çelik said.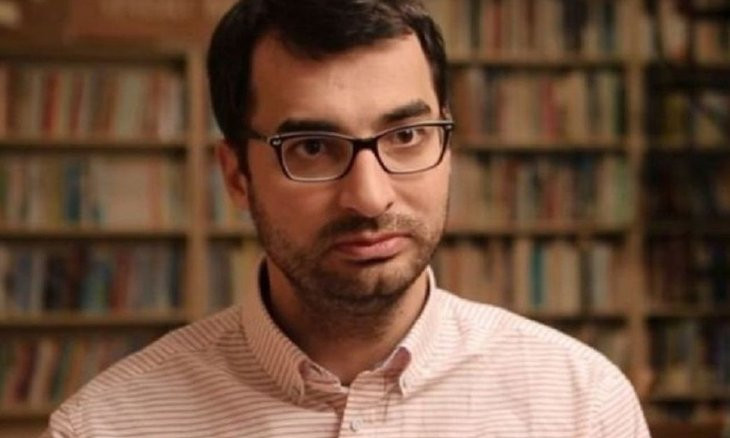 Jailed journalist Terkoğlu says lack of right to a fair trial is a common complaint in Turkey
Following Çelik, it was Pehlivan's turn to submit his defense. Pehlivan said that they had prepared their report based on the remarks of Erdoğan, the neighborhood head ("muhtar") in Manisa, information on various social media sites, the remarks of opposition İYİ (Good) Party deputy Ümit Özdağ and various newspaper reports.
In reality, the identity of the intelligence officer had already been made public prior to OdaTV's report. MP Özdağ had mentioned his name in the Parliament on Feb. 26 and certain media, including Yeni Çağ, had published it.
Pehlivan says he is behind bars because he warned about cult members in state positions
Pehlivan said that along with other journalists, he is on trial for trumped-up charges, and the real reason why he is behind bars is because of his previous journalism works which have warned against the infiltration of various cult followers -- other than the Gülen network -- into state structures.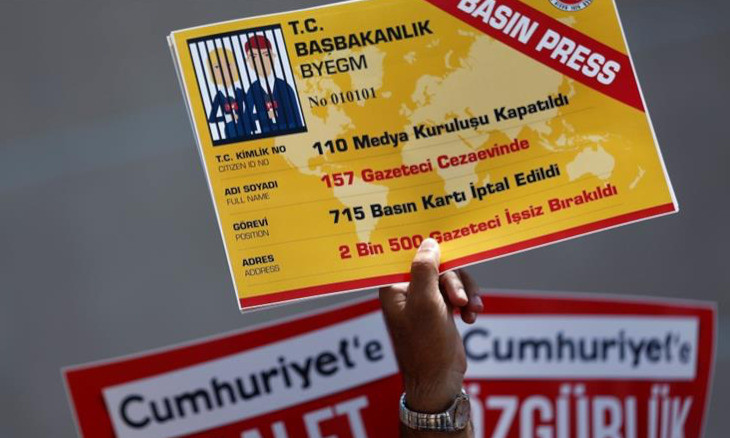 Turkey ranks near bottom of press freedom index, named 'world's biggest jailer of journalists'
"I would not have been here if I did not write about the existence of cult followers in the judiciary who have set FETÖ [Fethullahist Terrorist Organization] members free in exchange for money," Pehlivan said, referring to the Gülen network.
"I would not have been here if I had not written that the struggle against the FETÖ, the most dangerous organization of these lands, has turned into a rent- and wealth-turnover tool. I would not have been here if I had not written that if things go this way, we would see other putschists in tanks who are members of other cults in government positions," Pehlivan said.
The Gülen network is widely believed to have undertaken the failed coup attempt of July 2016 in Turkey.
Pehlivan also said that they are victims of a "political operation" conducted through the "funeral ceremony of the martyr."
"They could not refute them [previous works], and instead put us in jail on the grounds of another excuse. The aim here is to make pay for what I previously wrote and to ensure that I do not write such in the future," he said.
After Pehlivan, it was Terkoğlu's turn to present his defense. Terkoğlu similarly said that they have been victims of a "decoy" and the charges in the indictment could not go beyond being "imaginary."
Pehlivan said that the indictment accuses them of undertaking a "planned, systematic and coordinated" action to reveal state secrets, but there is not a single evidence to support this. "But then they cannot find a single coordination among OdaTV, Birgün, Yeni Yaşam and Yeni Çağ journalists," he said.