Jailed Turkish journalist refuses treatment: This is torture, I won't consent
Jailed journalist Murat Ağırel refused healthcare after being forced to wait for hours in large crowds. He was taken to an infirmary instead of a hospital, and transferred in handcuffs.
Duvar English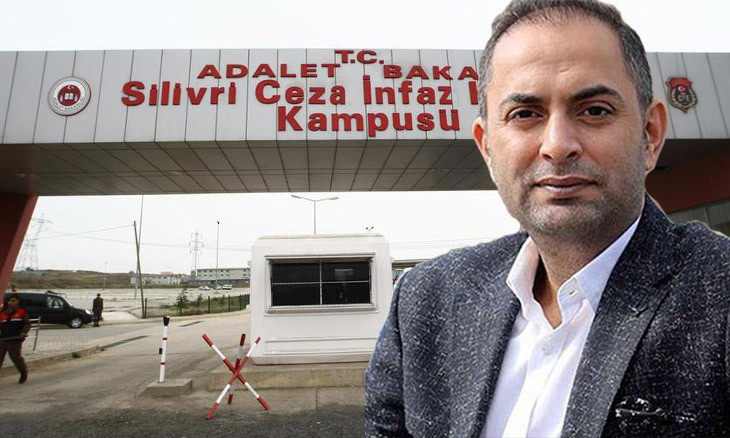 Imprisoned Turkish journalist being refused healthcare, lawyer says
Jailed Turkish journalist Murat Ağırel refused future treatment for his tooth after being forced to wait for hours in crowded waiting rooms to get an examination, his lawyer said on Twitter on July 14.
Imprisoned for reporting on the funeral of a National Intelligence Organization (MİT) agent in Libya, Ağırel had been suffering from a toothache for weeks and had been requesting medical attention for it.
Ağırel was taken to the prison infirmary on July 13 in shackles and was made to wait there for five and a half hours in a large crowd.
"I was practically punished in the custody of this so-called hospital where I was taken in handcuffs. They told me 'we transferred you but be smart.' I refused to consent to this treatment," Ağırel reportedly said.
Murat Ağırel Beklenenin ve bize verilen bilginin aksine Hastaneye sevk edilmedi. Bunun yerine Kelepçelenerek Lojmanlar bölgesindeki Cezaevi hastanesine götürüldü ve orada 5,5 saat bekletildi. Diş nedeniyle gittiği revirde Dahiliye doktoruna gösterildi ve kan tahlili yapıldı.

— Av. Celal ÜLGEN (@celalulgen) July 13, 2020
The journalist refused treatment when he was taken to the hospital and asked to be taken back to Silivri Prison.
He was forced to see an internal diseases specialist and a blood test was done, his lawyer reported.
While the journalist said he was "grateful to see the prison door," he refused to be taken to any further treatment by the prison.
The journalist was finally convinced to be taken to the hospital around 1.30 a.m. on July 14, his lawyer said, and he was expecting a transfer to Istanbul's Okmeydani Hospital later in the day.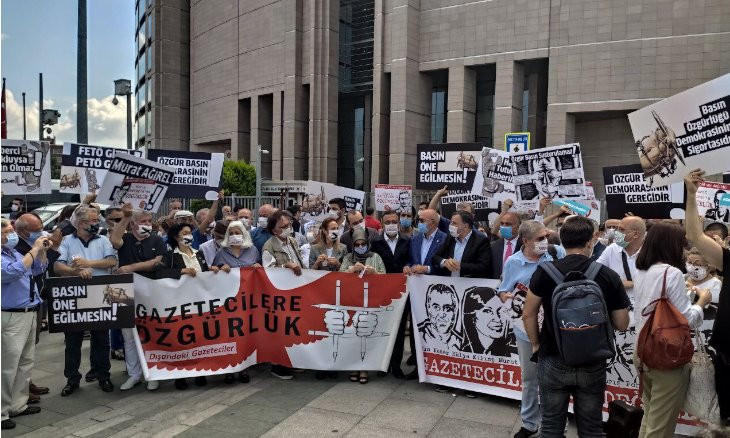 Istanbul court releases three journalists, keeps three others behind bars for officer's funeral report