Diyarbakır woman killed by fugitive convict as police run 40 minutes late
A 29-year-old woman was slain by her fugitive convict husband whom she was trying to divorce. The murder came six days after the woman filed a complaint with the authorities, only to be told that the police would be "there in 5 minutes" if she ever needed them. Police arrived on the scene of the murder some 45 minutes after the family's phone call.
Duvar English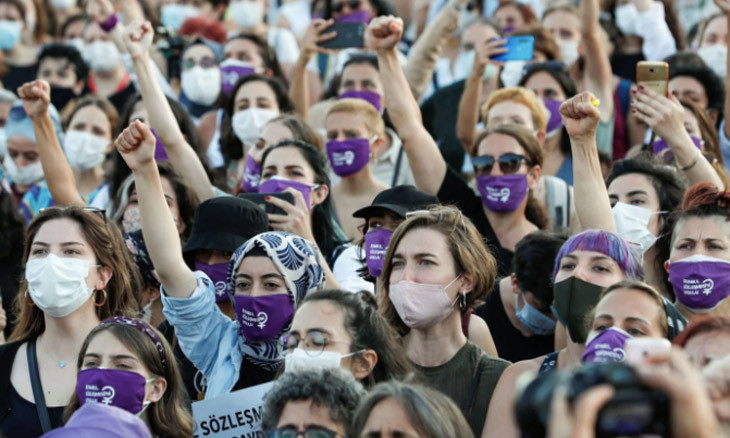 Turkey observes 50 femicides and suspicious women's deaths in August
A 29-year-old woman was killed by her husband after he escaped from prison in the southeastern province of Diyarbakır, Mesopotamia Agency reported on Aug. 29.
The murder happened although the woman had reported the man to the police six days prior to the incident, saying that she was receiving threats from him. The police told her that they would "be there in 5 minutes" if she was ever to need them.
Police got to the scene of Remziye Yoldaş' murder in 45 minutes, when the woman had already been slain by Veysi Yoldaş.
Remziye Yoldaş had left Veysi Yoldaş, who had been in prison for nine years for injuring a police officer, as he had made a pet pit-bull attack officers who had raided his residence.
Veysi Yoldaş, convicted of over 20 violent crimes, escaped from Diyarbakır Open Prison on Aug. 20, which is a form of correctional facility that inmates are allowed to leave in designated periods of time.
Yoldaş made threatening phone calls to Remziye Yoldaş before and after his escape, pressuring her to move back in with him, and even threatening the woman's mother, whom she was staying with.
Prison guard kills woman, stages car crash to cover up murder in southeast Turkey
"Veysi first threatened me," the woman's brother said. "Then my sister. He was transferred to an open prison despite all those threats. I don't understand how someone who has been involved in so many crimes can be placed in an open prison."
Remziye Yoldaş made an official complaint with the police on Aug. 22, when the police reassured her by saying that they would "be there in five minutes" if she ever called them.
The woman's family called the police once Veysi Yoldaş attacked Remziye Yoldaş outside her mother's home. She was at the time with her eight-year-old daughter.
Police arrived on the scene some 45 minutes after the family's phone call, when Yoldaş was taken to the hospital in critical condition.
The woman lost her life in the Dicle University Hospital.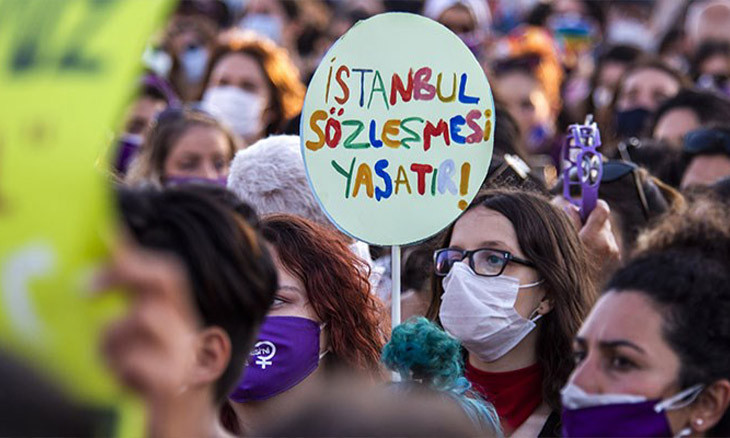 Women oppose gov't efforts to withdraw from Istanbul Convention, say 'It's up to us!'