Turkey observes 50 femicides and suspicious women's deaths in August
Some 50 women were killed in femicides or under suspicious conditions in Turkey in the month of August, We Will Stop Femicides Platform said on Sept. 1.
Duvar English
Turkey observed 27 femicides in August, along with 23 women's deaths "under suspicious conditions," the We Will Stop Femicides Platform reported on Sept. 1.
2020 Ağustos ayı kadın cinayeti raporumuz:

▪️#27Kadın erkekler tarafından öldürüldü.
▪️23 şüpheli kadın ölümü var.

Raporun tamamı: https://t.co/4A4wUZhZgP pic.twitter.com/UaCMnZyiAe

— Kadın Cinayetlerini Durduracağız Platformu (@KadinCinayeti) September 1, 2020
While the motive behind 16 femicides remain unknown, four were financially motivated. Other seven women on the other hand were killed because they wanted a divorce or because they refused to have a relationship with the assailant.
Eight of the assailants were the woman's husband, six were the woman's partner, four were former spouses, four were acquaintances and two were relatives.
One woman was killed by her father in August, one by her brother and one by her son.
Fifteen women were slain at home, five in the middle of a street and three in fields.
Fourteen women were killed with firearms, seven with blades, three by drowning, two by beating and one woman was burned to death in August.
The names of the women killed in femicides in August were Fatma Altun, Fatma Esra Dirlikli, Merve Yeşiltaş, İkbal Polat, Dilek Akbulut, Sevgi Yavuz, Makhfırat Ashurova, Dilan Karataş, Gizem Filiz, Ayşe A. Hatice Şimşek, Şehime Erdoğan, Rozygul Rejepova, Ebru Tekin, Nurbari Mirhican, Yonca Tatarka, Altue El-hassan, Aynur Sülükoğlu, Naime Caylan, Remziye Yoldaş, Dudu Çağın, Süreyya Arlıcan Çiçek, Sibel Şirin, Meliha Kaya, Dilan Toptaş, Arzu Gül Komekova and Sevim Sökmensuer.
Prison guard kills woman, stages car crash to cover up murder in southeast Turkey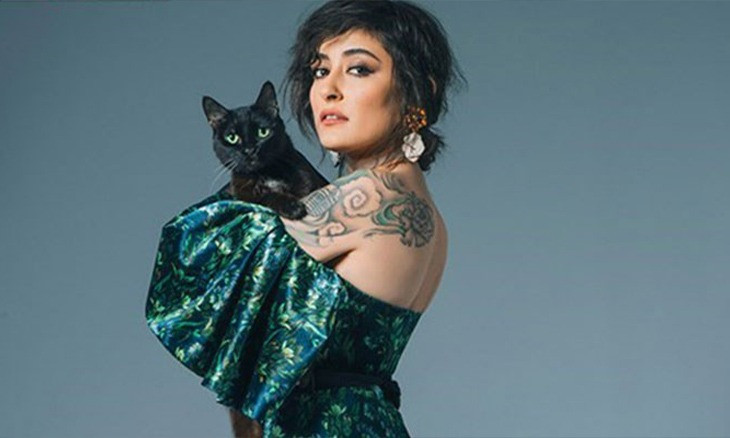 Musician Melek Mosso taken off stage for praising Istanbul Convention