Policeman suspended for letting Iranian YouTuber Milad Hatami drive police car in Istanbul
Istanbul police have said that a police officer was suspended for allowing an Iranian YouTuber to drive his patrol car and that the YouTuber is facing prosecution. YouTuber Milad Hatami was previously fined for selling watermelons out of his Lamborghini in Istanbul.
Duvar English
An Istanbul police officer has been suspended after video footage of Iranian YouTuber Milad Hatami surfaced, showing him driving a police patrol car on Dec. 17, a Saturday when the nationwide lockdown was in effect.
Independent lawmaker Ümit Özdağ drew attention to footage of the YouTuber, but Hatami had already broadcast himself behind the wheel of the police car on his social media.
Istanbul Police have said that Hatami recorded the footage in the car after being transported to the police station to give a statement on an unspecified legal matter, but that he is still facing prosecution for the video.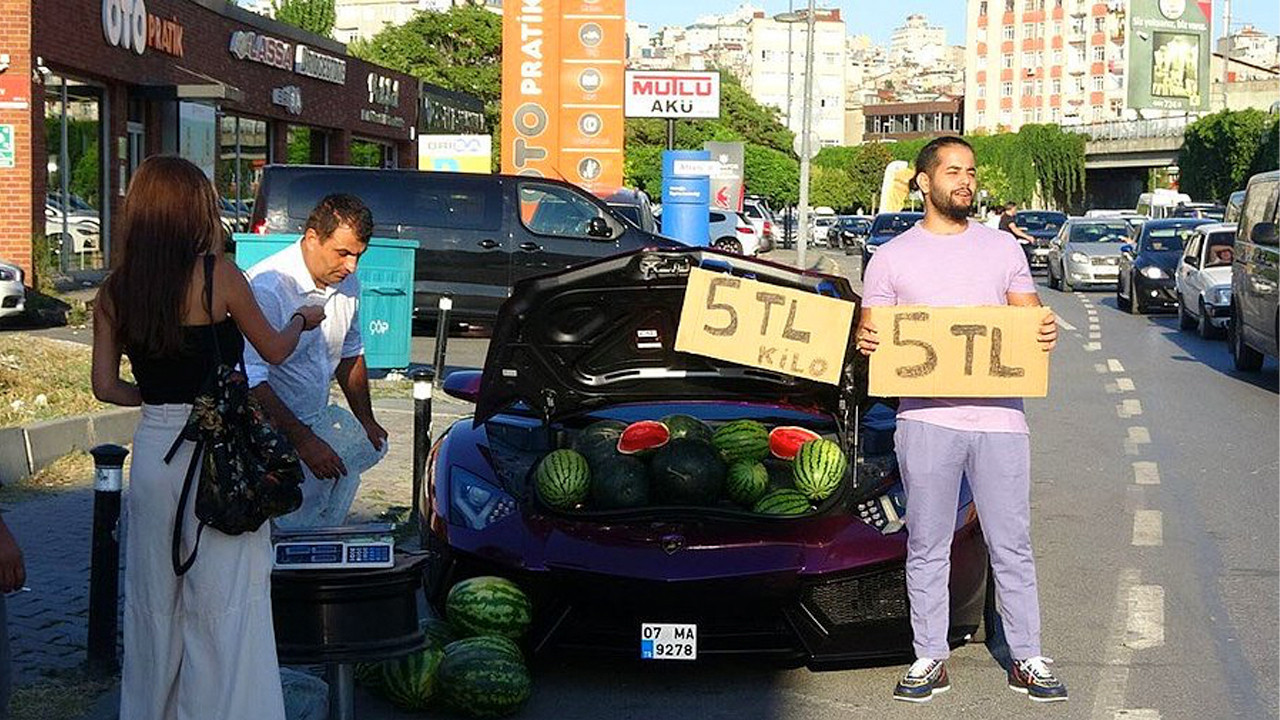 Hatami has previously been fined more than a thousand liras for attempting to sell watermelons out of his Lamborghini in Istanbul's Beyoğlu district.