Istanbul's top tourism destination suffers financially ahead of full lockdown
Business owners in Istanbul's historic Sultanahmet district say that they no longer have the resources to cope with the financial strains of the COVID-19 pandemic as the country enters a full lockdown. The closure of restaurants as part of COVID-19 measures has also negatively impacted the income of both street musicians and hotels.
Ferhat Yaşar / DUVAR
Business owners in Istanbul's touristic historic town Sultanahmet say that they no longer have the resources to cope with the financial strain caused by the COVID-19 pandemic as the country enters a full lockdown.
President Recep Tayyip Erdoğan on April 26 announced that a full lockdown will be in place between April 29 and May 17 to curb the soaring number of COVID-19 cases. Although the government ordered businesses to be shut down, it won't provide any financial aid.
A tourism worker of 33 years, İrfan Orcan said that business owners can't even pay social security for employees anymore, let alone pay for their stores' rents and "don't have the strength to go on."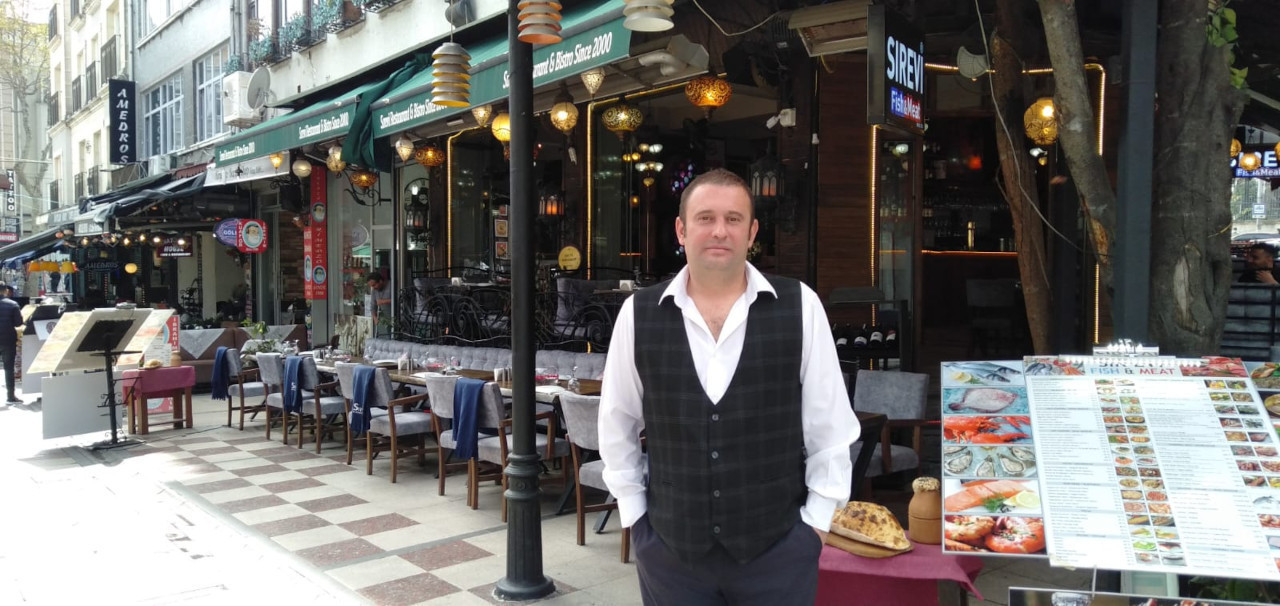 "This is because of reckless behavior on the part of our leaders," Orcan said. "We won't even be able to employ anyone here, stores could even shut down entirely."
The government has failed the test of the pandemic, Orcan said, as they "don't provide any kind of help," adding that he has applied for state aid for the past nine months but hasn't received any.
"There's discrimination there. Everyone looks out for their own supporters. We didn't receive any aid, but I know people who got payments four, five times. Why the discrimination?"
Orcan runs a restaurant, but his menu and clientele are not yielding to take-out or delivery, he noted, adding that restricting dining meant "essentially ending tourism."
"We are restaurants. People come here to sit down, order food and enjoy a glass of wine," Orcan said. "People aren't gonna say 'Oh let me go to Turkey for take out.' They're going to go to Greece, to Spain."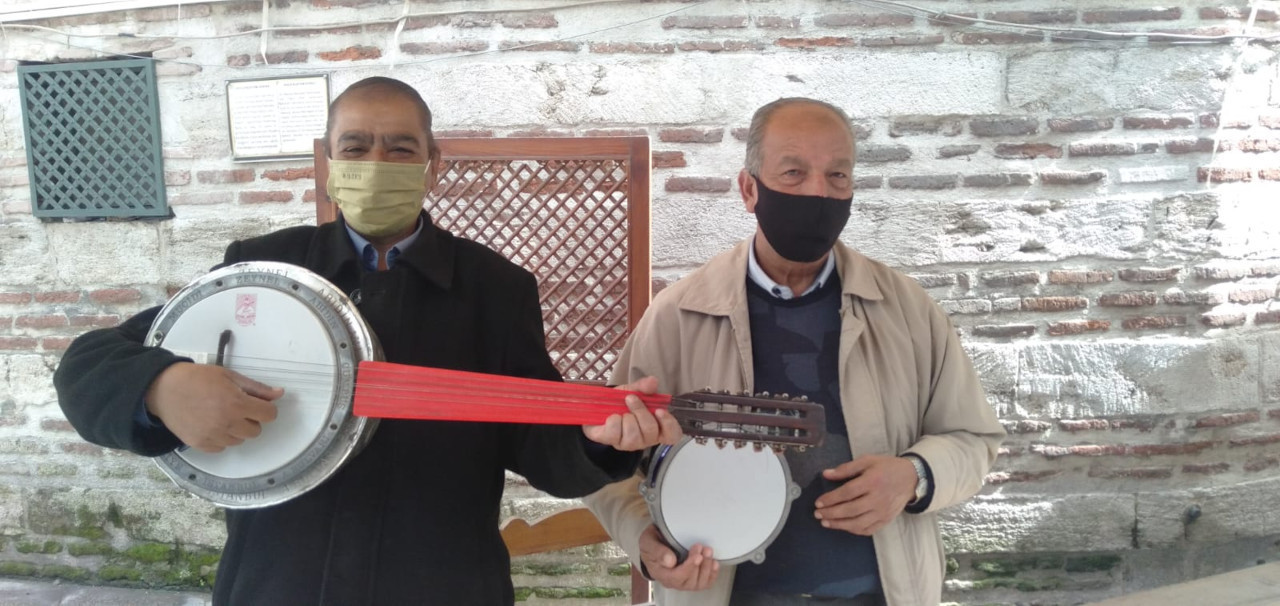 Meanwhile, street musicians Mehmet Cansever and Erol Kılıç said that they haven't been able to pay rent for six and four months, adding that restaurant closures have reduced the number of people who tip them.
Musicians in Turkey have committed suicide because of financial struggles during the pandemic, Cansever and Kılıç noted, adding that entertainment workers have been severely victimized by pandemic measures.
"The government needs to come up with a solution. Distributing onions and potatoes does nothing," the musicians said, referring to the government's distribution of the said vegetables in order to help those in need.
The owner of a boutique hotel in Sultanahmet identified only as M. Özel said that the closure of restaurants also decreased their customers as tourists are discouraged from visiting Istanbul under such restrictions.