Kılıçdaroğlu deems Erdoğan 'protector of terrorists' and challenges him to debate
In a new fresh row between Erdoğan and his rival Kılıçdaroğlu, the main opposition leader deemed the President "protector of terrorists" and challenged him to debate "on your own channel."
Duvar English
In a fresh row between two presidential candidates, main opposition leader Kemal Kılıçdaroğlu has once again challenged President Recep Tayyip Erdoğan to debate on television.
First, main opposition Nation Alliance's presidential candidate and Republican People's Party (CHP) leader Kemal Kılıçdaroğlu said that "My dear people, Erdoğan does not dare to (have a debate with me). Because he knows very well that he is the one who sit at the table with the Kurdistan Workers' Party (PKK) and conducted secret negotiations."
"(Erdoğan) is the one who opened the (secrecies of the state and) of the army, which is the honor of a nation, to terrorists," he added on May 24 during his official propaganda speech broadcasted on state television TRT for the second round of the presidential election.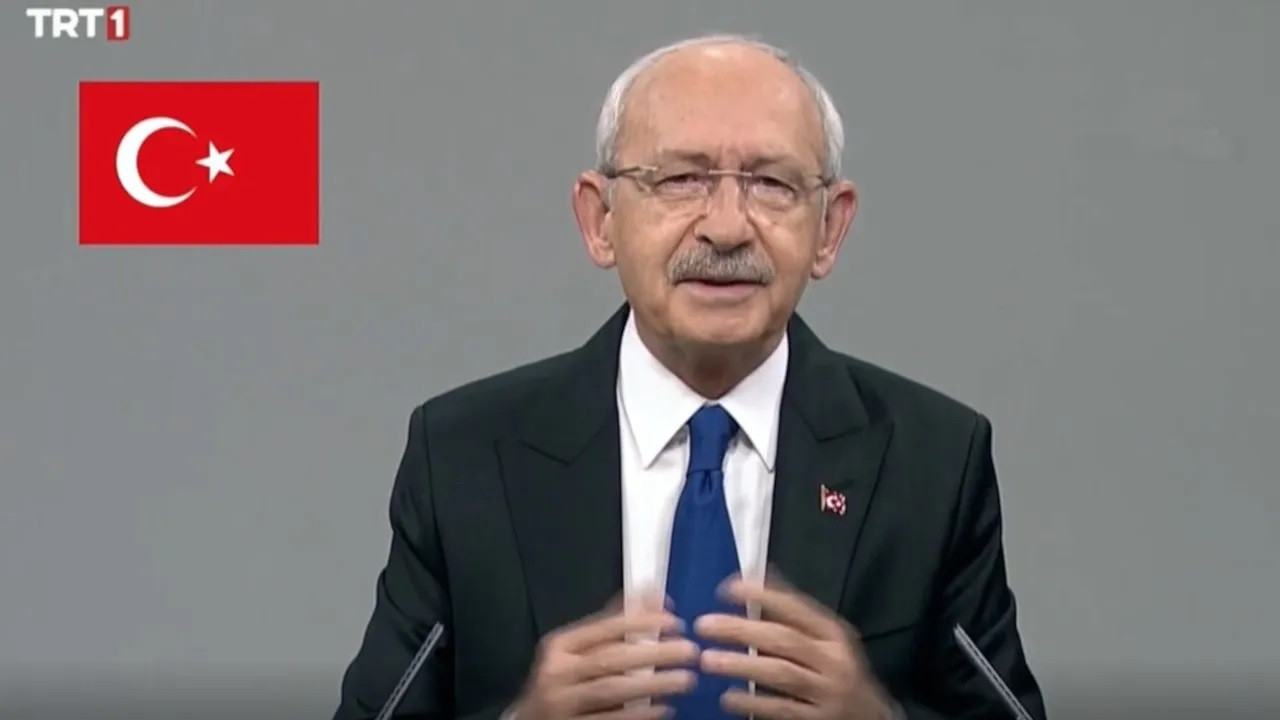 After Kılıçdaroğlu's remarks, Erdoğan said during the Strong Industry and Strong Turkey Istanbul Meeting on May 25 that "Mr. Kılıçdaroğlu mentions that we are holding talks with terrorist organizations. Mr. Kılıçdaroğlu, if you can't prove it, you're craven."
"You wake up and lie all day, and yet you call us to the television without any hesitation. Your problem is different, you want to be famous. We don't have time to give you another fame (opportunity)," he added while rejecting Kılıçdaroğlu's calls to debate.
Responding to Erdoğan, Kılıçdaroğlu said in a tweet on the same day that "I'm not just saying that you're meeting with them, Erdoğan, you are the protector of terrorists! Since you want proof, I challenge you. Meet me on your own TV, TRT, tonight, tomorrow or on Saturday. I will prove to everyone that you are a craven who cooperates with terrorists!"
Sadece görüştüğünü söylemiyorum Erdoğan, sen teröristlerin hamisisin! Madem kanıt istiyorsun, meydan okuyorum sana. Kendi televizyonun TRT'de, bu akşam, yarın ya da Cumartesi günü çık karşıma. Senin teröristlerle işbirliği yapan bir namert olduğunu herkese ispat edeceğim!

— Kemal Kılıçdaroğlu (@kilicdarogluk) May 25, 2023
Let alone politicians, Erdoğan has not faced any opposition journalists during a live broadcast for years.
The fresh row between two leaders came after Erdoğan claimed that the PKK were supporting Kemal Kılıçdaroğlu's candidacy with a montage video.
Speaking during a live broadcast on state-run TRT, Erdoğan on May 22 said "The CHP leader relied on the PKK terrorist organization. Kılıçdaroğlu has video shoots with those in Kandil. (PKK executives sang Kılıçdaroğlu's song). Doesn't matter if it's a montage or not. PKK members supported (the opposition) with videos."
Erdoğan on May 7 displayed the same video during a rally held in Istanbul.
The video in question depicts as if executives of the PKK were singing Kemal Kılıçdaroğlu's campaign song.
After Erdoğan's remarks, Kılıçdaroğlu called him "fraudulent video fabricator," and added "I am tired of being slandered, this (Erdoğan) is not tired of slandering me. Show everyone who is clean and who is dirty my God. Amen!"
After huge backlash, Erdoğan on May 23 admitted that the video was fabricated but said it was the "product of the quick wit of our young people who fit these facts in 5 seconds" during an election rally held in Sivas province.
Similarly, presidential spokesperson İbrahim Kalın told broadcaster Habertürk TV on May 23 that "Video edited by a group of witty young people. The elements put together in the video are real. The real issue is whether the PKK cadres made these statements or not? That's what we should ask. We know the support statements of PKK cadres for Kılıçdaroğlu."
On the other hand, Kılıçdaroğlu told broadcaster Habertürk TV on May 23 in a harsh tone that "I wish Erdoğan could come across me. I would say 'swear', I would say 'swear if you believe in God'. Why are you slandering? If you accuse me, you have to face me. If you see yourself as a man, you have to come across me as a man."