Musicians protest after prevented by municipal police to sing in Kurdish
Kurdish musicians have protested the municipal police on Istanbul's famous İstiklal Street, saying that they were being prevented from singing in Kurdish.
Edanaz Gümüş / DUVAR
Several Kurdish musicians on Aug. 12 protested the Istanbul Metropolitan Municipality, run by the main opposition Republican People's Party (CHP), saying that the municipality's police officers (zabıta) have been preventing them from singing in Kurdish.
The musicians said that they were given permission by the municipality a year ago, showing the permission documents they brought. They said the municipal police prevented them from singing on the streets despite the permission.
Reading a statement on behalf of the group, musician Devran Roni said: "We have been singing here for ten years. Our music has always been blocked."
"There is pressure because we sing in Kurdish. We call for artists, media and lawmakers to support us," Roni added.
After the statement, the crowd gathered around and supported the musicians with applause. The musicians then sang in Kurdish on the famous İstiklal Street.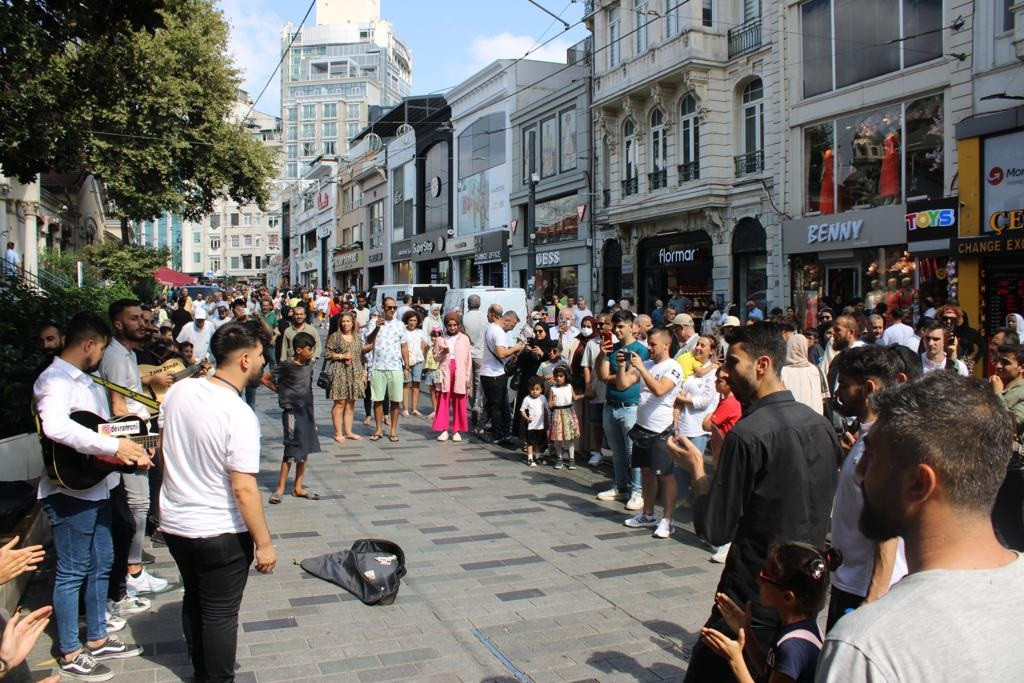 The musicians had also staged a protest in front of the Istanbul Metropolitan Municipality building on Aug. 11.
(English version by Alperen Şen)