Turkey's Islamist opposition party chair urges gov't to study Durkheim's theory of suicide
Felicity Party chair Karamollaoğlu has urged the Turkish government to study the suicide theory of French sociologist Durkheim amid growing economic hardship in the country. "Durkheim says, 'If suicides in a society show a sharp increase in a very short period of time, their reasons are not personal but social.' You [gov't] are not giving an ear to us, but listen to Emile Durkheim," Karamollaoğlu said.
Duvar English
Temel Karamollaoğlu, the leader of Islamist Felicity Party (SP), has linked the suicides in Turkey to deteriorating economic conditions of the people.
"The most important agenda of our people is currently economy. Our people cannot make ends meet; on one side, there is unemployment, on the other side, insufficient wages," Karamollaoğlu said during a press meeting on Feb. 19.
The SP chair made a reference to French sociologist Emile Durkheim (1858-1917), whose groundbreaking study said suicide's causes can be social rather than individual. At the time, suicide was thought to be a matter of purely individual despair but Durkheim recognized that the phenomenon had a social dimension.
"Famous sociologist Emile Durkheim says, 'If suicides in a society show a sharp increase in a very short period of time, their reasons are not personal but social.' You [authorities] are not giving an ear to us, but listen to Emile Durkheim. President and his colleagues should hear our people's cry," Karamollaoğlu said.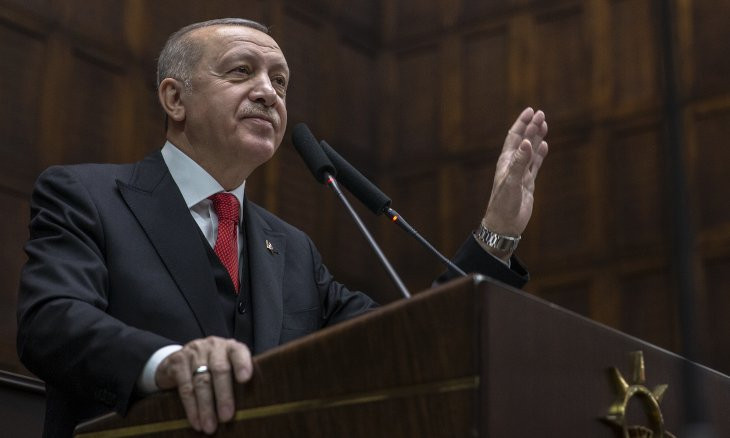 Man detained after interrupting Erdoğan's speech in parliament
The SP chair recalled a recent incident in which a citizen called out to President Recep Tayyip Erdoğan during a parliamentary group meeting of the ruling Justice and Development Party (AKP) and spoke of his economic problems.
"Dear Mr. President, I got laid off from my job for participating in July 15 [2016's coup attempt]. My kids are hungry. Help me!" a man shouted during Erdoğan's address on Feb. 12. The man, whose identity remains unknown, was thrown out of the meeting by the security guards after his attempt to make himself heard and was detained by the police the next day.
"Our people are trying to make themselves heard in some way. The citizen's situation who shouted during Erdoğan's group meeting, 'My kids are hungry, help me,' is self-explanatory. The citizen's situation who hanged himself in Konya after not being able pay off his debts is self-explanatory. We plead you [gov't] to give an ear to these cries," Karamollaoğlu said.
Main opposition Republican People's Party (CHP) deputy leader Aykut Erdoğdu said on Feb. 16 that 8.6 people commit suicide on average everyday in Turkey mostly due to financial reasons. Basing the figure on Turkish Statistical Institute's (TÜİK) data on suicide, Erdoğdu said that numbers are increasing due to poverty and unemployment.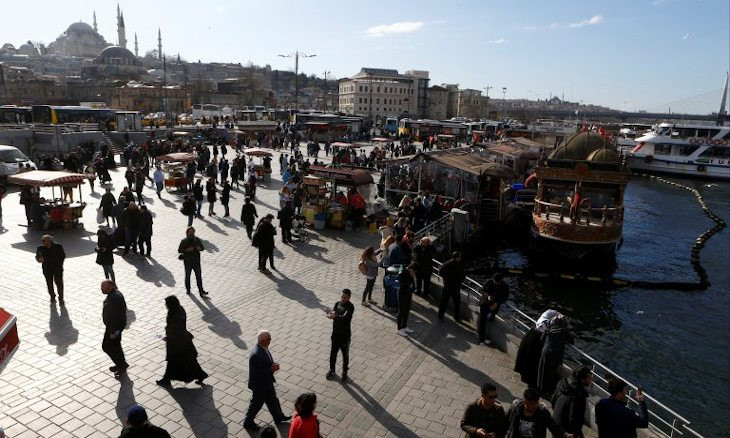 Nearly 9 people commit suicide everyday in Turkey
Since 2012 there has been a dramatic increase in suicide rates in Turkey. According to TÜİK, there were 3,161 suicides in 2018. The institute does not report an increase in numbers since the economic crisis began in the summer of 2018.
Inflation and unemployment have soared during the last year but the government insists that after a series of drastic measures, a recovery process is currently underway with better economic output for this year.
Karamollaoğlu said that the Turkish economy cannot recover with the current policies of the AKP government. "Even if the government releases statements such as 'our economy is growing, flying rocket high' every week, it should see that the situation is not so. They should realize that empty words will not fill an empty stomach and their economy policies are wrong."
Osman's re-arrest 'impossible to comprehend'
Karamollaoğlu also commented on the fresh arrest warrant issued for philanthropist and human rights activist Osman Kavala, saying the situation is "impossible to comprehend."
"As we have uttered before, arrest is only an administrative measure. People who have the risk of fleeing or damaging the current data are arrested. Arrest is not a punishment; it should not turn into a punishment, but unfortunately, nowadays it has turn into such a tool. Turkey has turned into a complete police state," Karamollaoğlu said.
Kavala and eight other defendants were on Feb. 18 acquitted by a court outside Istanbul in the Gezi Park trial. Applause erupted in the courtroom and some people cried in disbelief when the decision was announced. But their joy was short lived.
Within hours, a new warrant from the Istanbul prosecutor's office called for the arrest of Kavala as part of the investigation into the failed 2016 coup attempt. The prosecutors accuse him of "attempting to overthrow the constitutional order" in this case.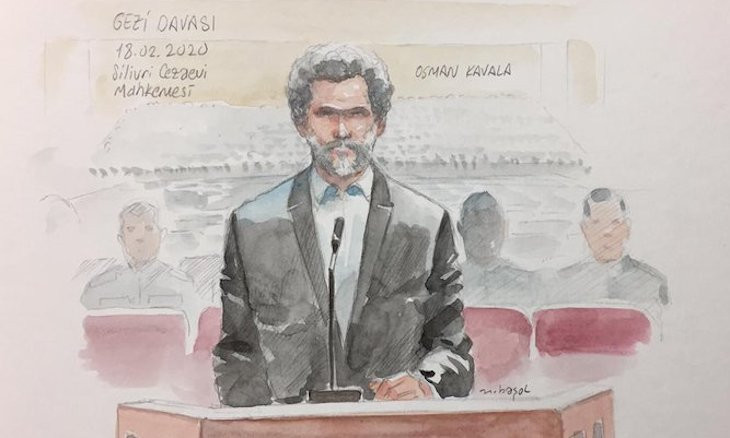 Osman Kavala re-arrested hours after acquittal ruling