EXCLUSIVE - Support for Erdoğan's AKP lowest in 17 years, top pollster says
KONDA General Manager Bekir Ağırdır has said that support for the AKP is in its lowest level in 17 years. "If elections were held this weekend, the AKP would receive the lowest support in its 17 years in government," Ağırdır told Duvar English. He also said that he thinks elections will be held earlier than it's scheduled. "As soon as the MHP withdraws its support, there will be snap polls," he said.
Neşe İdil / Duvar English
Support for the ruling Justice and Development Party (AKP) is lowest in 17 years, a leading pollster has said, adding that it has been decreasing steadily.
"If elections were held this weekend, the AKP would receive the lowest support in its 17 years in government," Bekir Ağırdır, the general manager of the Istanbul-based research company KONDA, told Duvar English.
"We have been saying this sentence every month, which means that it continues to lose support every month. It breaks a new record every time," he also said.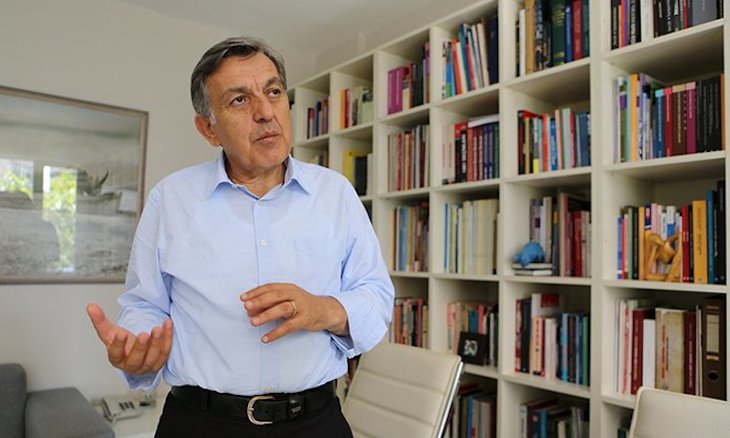 Ağırdır said that AKP voters are sliding towards a "gray area" - a group of voters who are undecided - as he pointed to the ongoing political polarization in Turkey.
"They are not sliding towards the opposition bloc, but instead they are piled up in a gray area. We call this negative identification," he said, adding that political polarization is so strong that people won't switch between opposition and government blocs.
'Everyone learned about the benefits of alliances'
Alliances are common in Turkey's politics, with the AKP and the Nationalist Movement Party (MHP) establishing the People's Alliance before the June 24, 2018 general elections. To challenge them, the main opposition Republican People's Party (CHP), İYİ (Good) Party and Felicity Party formed the Nation Alliance.
Kurdish issue-focused Peoples' Democratic Party (HDP) backed the Nation Alliance without being a part of it.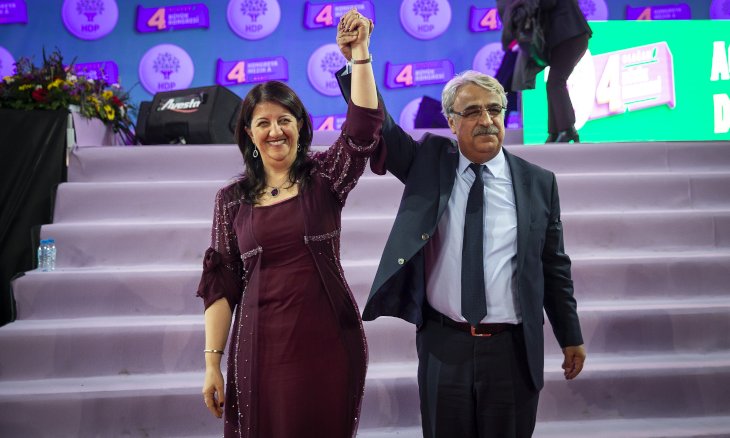 According to Ağırdır, it's hard to predict which parties will be within the opposition alliance or whether there will be a single opposition alliance in the next elections scheduled to be held in 2023.
Ağırdır also said that alliances are inevitable in Turkey's relatively new executive presidential system.
"Everyone learned about the inevitability and benefits of forming alliances," he said, adding that while the focus is on the opposition bloc, it's not possible to predict the future of the AKP-MHP alliance.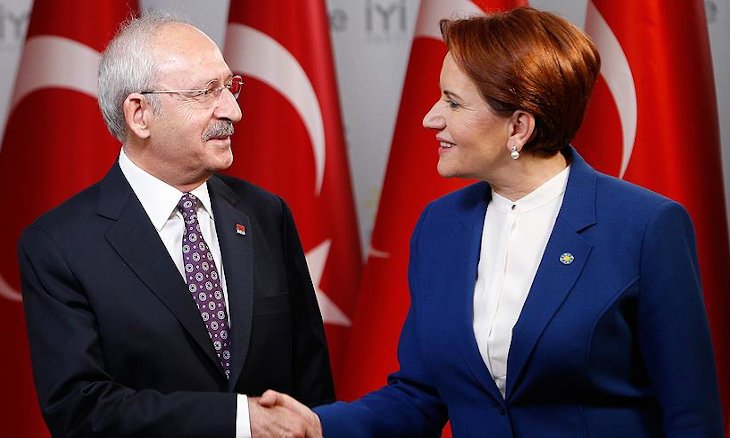 "President Recep Tayyip Erdoğan and the AKP have leaned towards an utterly nationalistic discourse and seem to have drawn closer to the MHP. It's clear that they can't get 51 percent of the votes without the MHP," Ağırdır said, as he noted that AKP supporters are not content with being dependent on the MHP.
Reluctant young voters
During the interview, Ağırdır said that people refrain from switching between parties due to negative identification even though they have complaints about them.
"Since they can't switch to the opposing bloc, they get piled up in the area in the middle. Voters who are unhappy with their parties, whether it be in the government or opposition bloc, would prefer to not vote instead of voting for the opposing side," he added.
Ağırdır also painted a grim picture of the current voter mindset in Turkey, which has nearly 58 million people eligible to vote.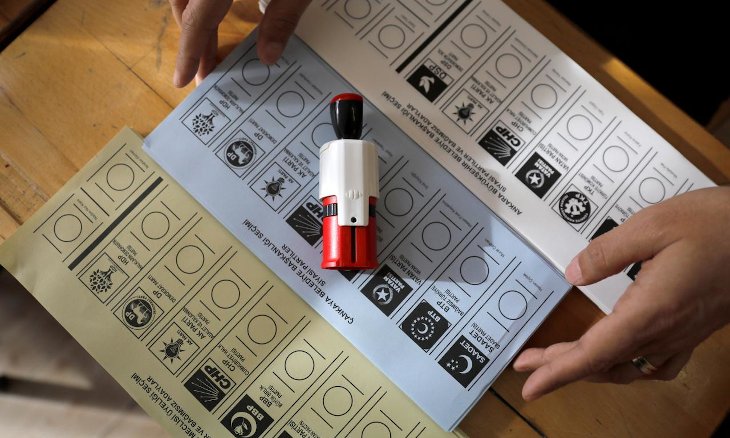 "Voters look at the problems they are facing and the parties that are presented to them as solutions. More than one thirds of the voters have ruptured from these parties and nearly 50 percent think that these parties won't solve Turkey's problems. They have a pessimistic point of view," he said, adding that the situation looks more severe when young voters' perceptions are examined.
"Some 75 percent of those between the ages of 15 and 18, which responds to the youth who will become voters in the next elections, say that they either won't cast votes or vote for the current parties. The ratio decreases to 50 percent when we look at the ages between 18 and 24," Ağırdır said.
Stuck between freedom and security
KONDA general manager noted that two thirds of the people don't believe that their children will have a better and bright future in Turkey.
"A notable percentage of Turkey's society is concerned and pessimistic. If the government fails to manage this pessimism and concerns, the process will continue to be against it," he said.
Saying that the society is stuck between a dilemma of freedom and security, as well as democracy and prosperity, Ağırdır noted that the current economic situation in the country remains to be a dire problem for voters.
"The government is highly likely to lose elections if it doesn't announce a solid economic policy that would offer a way out of this economic situation," he said.
Syrian refugees among top three worrisome topics
Another setback facing the AKP is more than 3.6 million Syrian refugees in Turkey, according to Ağırdır.
"We asked people the problem that they would solve first if they were to be president. Syrian refugee issue is one of the three main subjects they cited. This issue will turn into a bleeding wound," Ağırdır said, adding that the government, media and intellectuals haven't been honest with the people since the beginning.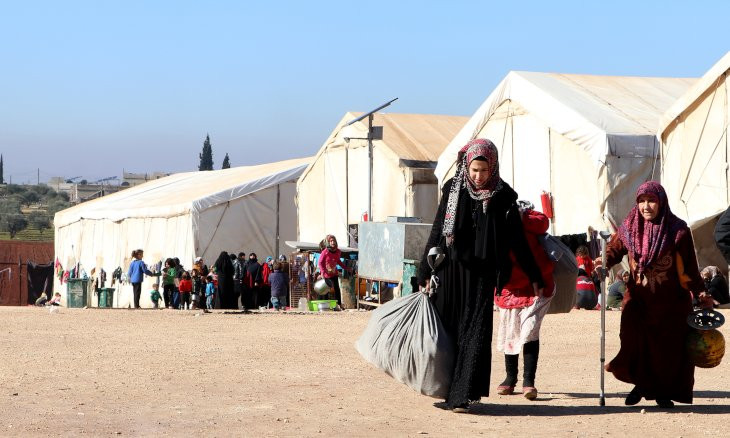 US envoy: 700,000 Syrians fleeing to Turkey
"No one told the people that Syrian refugees would be permanent here. The society accepted them in the beginning, thinking that they would be temporary, but upon realizing that they are here to stay, problems surfaced," he noted.
Citing Turkish people's complaints on Syrians taking their jobs from them, Ağırdır said that the government's discourse on the issue adds to people's discontent.
"When the government says that it spent money for these refugees, people think, 'Why am I experiencing financial difficulties when so much money is spent on Syrians?' The government's actual addressee in saying these words is the international arena, but as they cite larger amounts, tension also grows in Turkish society," he added.
The gray area voters add up to 36-37 percent
Ağırdır noted that votes of both blocs have reached a balance of 50/50.
"It's currently not possible to say that the government bloc will win easily if elections were held today. They have balanced each other," he added, while drawing attention to the fact that more than one thirds of the voters are in the gray area - an unpredictable group.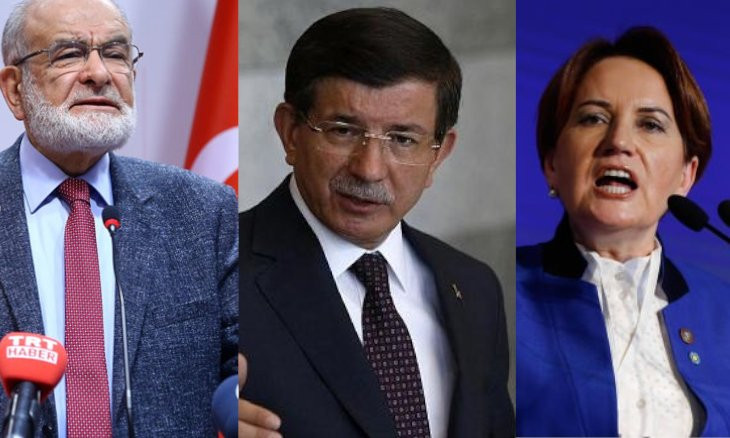 Turkey's center-right parties 'to form alliance for elections'
"It's not possible to say that half of these people will vote for the government and the other half for the opposition. A large group of people are uncomfortable, pessimistic and utterly congested. It's hard to predict which side these voters, who correspond to 36-37 percent, in the gray area will lean towards," Ağırdır said.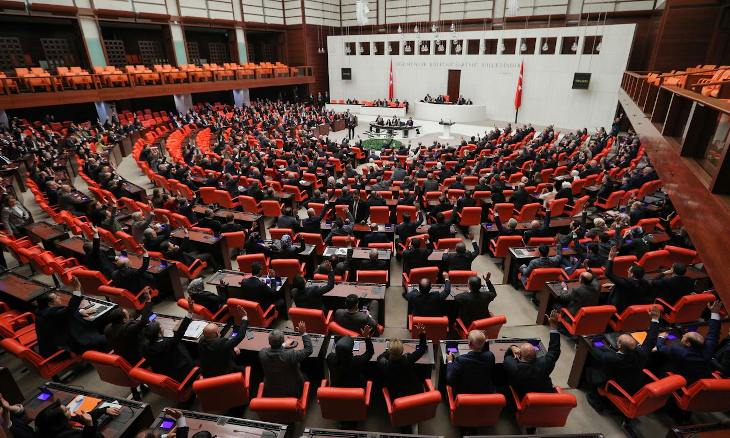 When asked whether there are any parties that would fail to pass the 10 percent election threshold, Ağırdır said all five parties in parliament, the AKP, MHP, CHP, İYİ Party and the HDP, would pass it.
Turkey's parliament consists of 600 seats, of which the AKP holds 290, CHP 139, HDP 61, MHP 49 and the İYİ Party 37.
Davutoğlu and Babacan need to explain their reasons
Turning to the new parties of former high-level AKP officials, Ağırdır said that it's too early to state the amount of votes they will receive, as well as the characteristics of their voters.
"Faces, words and voices matter here," he said, referring to party cadres, actions and discourse, respectively.
Former Prime Minister Ahmet Davutoğlu founded the Future Party late last year, while former Deputy Prime Minister Ali Babacan is expected to found a separate opposition party soon.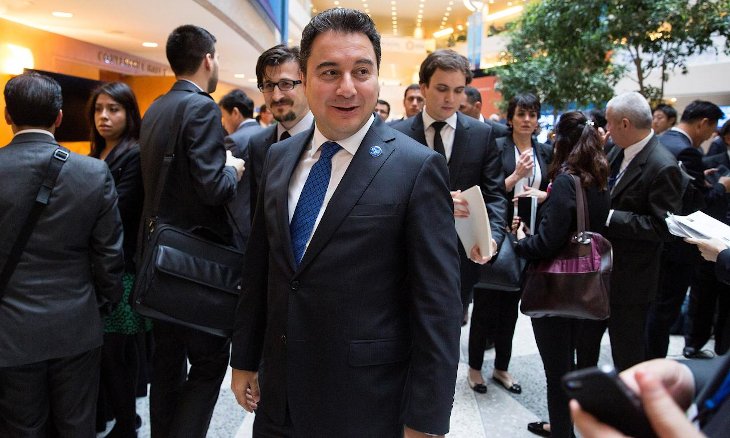 "Voters want to see how party manifestos are implemented into daily life. What also matters is whether their political style offers something different from the other parties," Ağırdır said.
"These new parties have a window of opportunity and potential in the gray area because it has people who have started to listen to a new voice. However, they need to present concrete solutions to people's hopelessness of the current political actors and the problems of the country," he added.
Saying that both Davutoğlu and Babacan need to explain the reasons for why they were a part of the AKP in a sincere manner, Ağırdır noted that they need to engage in serious self-criticism and convince the people that "they won't make the same mistakes they made in the past."
The leading pollster said that Davutoğlu will receive votes from AKP voters, whereas if Babacan were to get two votes, one would be from the AKP and the other from the CHP or İYİ Party.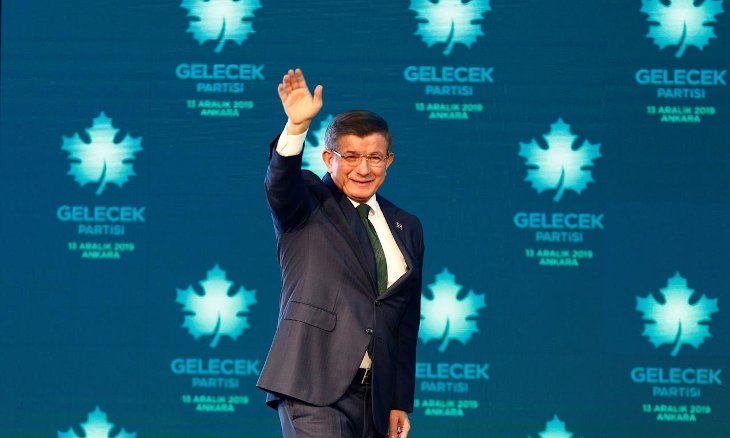 According to Ağırdır, the rapid disintegration from the AKP will facilitate Davutoğlu's party to organize in districts and provinces since it aims to include former AKP figures.
While Babacan is a pragmatist, Davutoğlu stands in a more ideological place, Ağırdır said, adding that Babacan doesn't have any speculative debates surrounding him, whereas Davutoğlu is the figure responsible for the AKP's foreign policy, especially in Syria.
Early elections date up to Bahçeli
Ağırdır also said that he thinks elections will be held earlier than it's scheduled.
"I don't expect elections to be held within a year. It depends on international developments and the problems within the government bloc. As soon as the MHP withdraws its support, there will be snap polls," he said.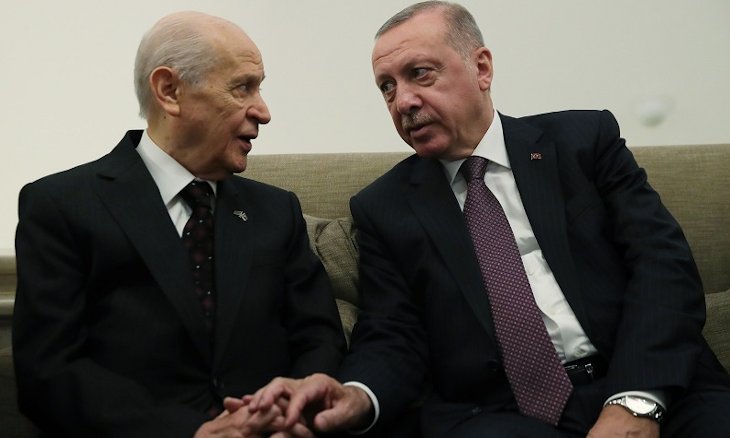 According to Ağırdır, the person to determine the early election date will be MHP leader Devlet Bahçeli - a practice he is all too familiar in Turkish political scene due to having done it multiple times in the past.
60 percent think the gov't can be criticized
He also commented on public support for Turkey's military interventions in Syria and Libya, touching upon the effect of the government's discourse.
"The government says, 'Don't criticize us under these extraordinary circumstances. We are on the same ship.' However, 60 percent of the Turkish society think that the government can be criticized regardless of the circumstances, while 40 percent say that it shouldn't be criticized during extraordinary times," Ağırdır said.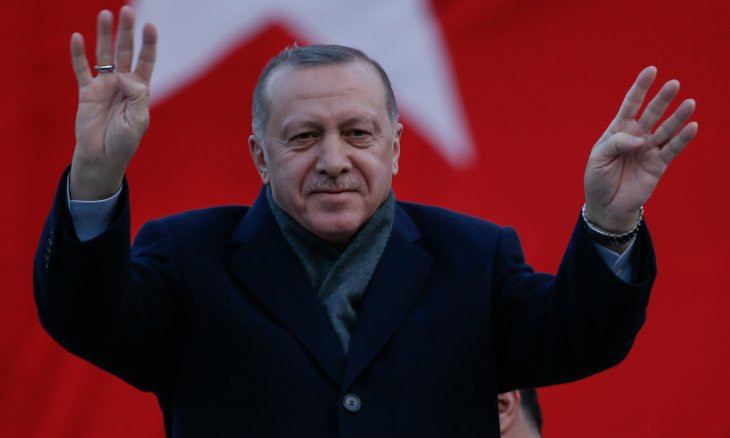 Erdoğan says 'several' Turkish soldiers killed in Libya, confirms sending Syrian rebels to country
Turkey conducted three military operations in northern Syria in 2017, 2018 and 2019 and has deployed troops to Libya to support the Government of National Accord (GNA) against the Libyan National Army (LNA) led by Khalifa Haftar.
Ağırdır said that it's unclear whether the aforementioned 40 percent have authoritarian tendencies, as it's impossible to say whether the 60 percent consists completely of democrats.
"We don't know whether these stances feed on polarization. We can't know whether the 40 percent is genuinely leaning towards authoritarianism or engage in partisanship of the AKP and the MHP. Likewise, it's not possible to know whether the 60 percent are democrats or just against the AKP and Erdoğan," he added.
Turkish people prefer Europe over US, Russia
Another foreign policy issue concerns Turkey's relations with Russia and the U.S.
Ağırdır said that Turkish people prefer cooperation with the U.S. over Russia, but "it's not because they love the U.S."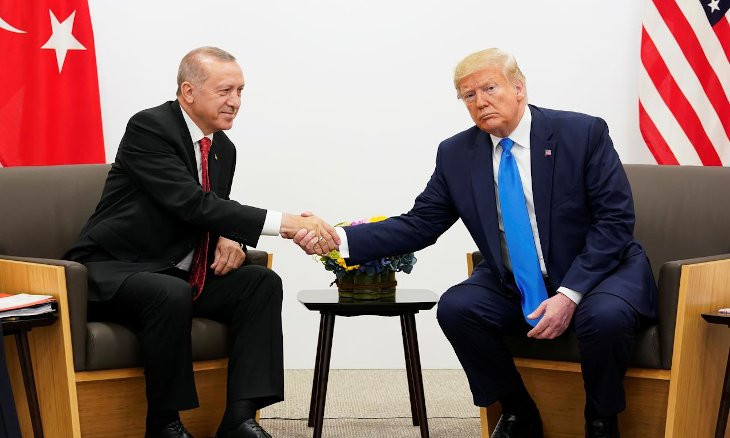 Trump praises Erdoğan for 'trying to avoid tragedy' in Idlib
"The state told the people how bad Russians and communism are for 60 years. Generations were raised with this idea. A sudden change of opinion about Russia can't be expected," he said.
European countries, however, remain the most admired by Turkish people.
"When we asked the people to name a country that they would want Turkey to be similar to, two thirds named a European country. It's neither the U.S. nor Russia for Turkish people," Ağırdır said.
"Turkish people perceive European countries as those having a functioning judiciary and an economy based on rules," he added.
Search for a new way out
According to Ağırdır, people are looking for a new way out, leader and vision.
"The country is experiencing a serious loss of quality. We gave into mediocrity and our perception of mediocrity is worsening day by day," he said.
"It's time for everyone, not just parties but all citizens, to think about the country's future and our common destiny," he added.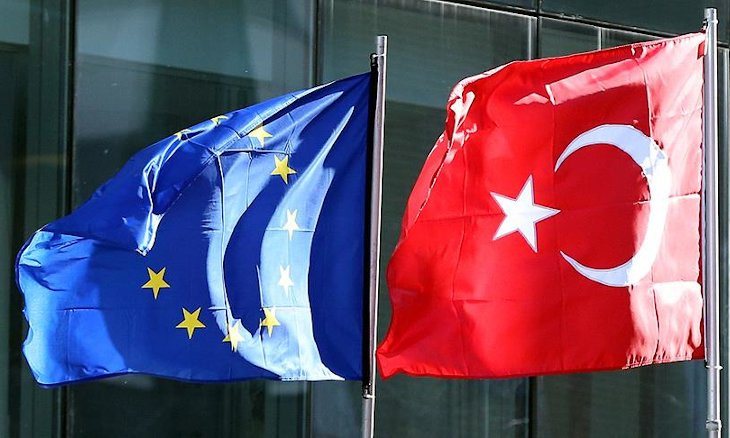 Half the population wants Turkey to join EU, poll shows