MHP deputy advances towards HDP deputy during early parole bill discussion
Tensions ran high in the Turkish parliament on April 8 after the AKP and MHP responded to the HDP's criticism of an early parole bill by referring to a statement of the Diyarbakır governor's office that the PKK carried out a blast on a road, killing five civilians. According to the parliamentary minutes, MHP deputy Cemal Enginyurt advanced towards HDP deputy Gülüstan Koçyiğit, prompting other lawmakers to intervene.
Duvar English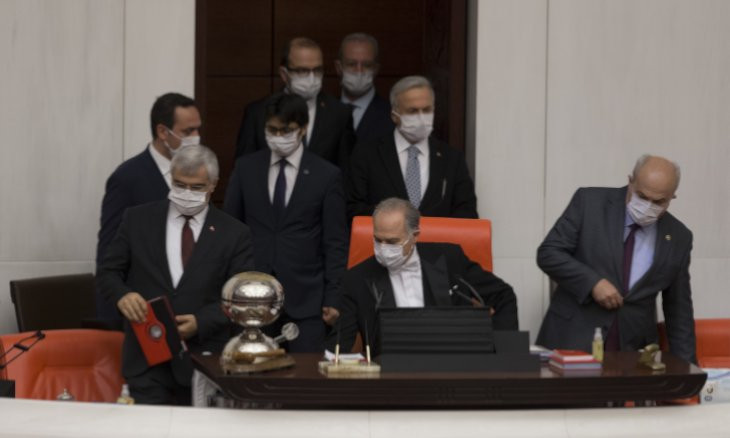 Turkey's parliament discusses prisoner release bill amid coronavirus outbreak
Tensions mounted in the Turkish parliament on April 8 as deputies discussed a prisoner release bill which is set to free around 90,000 prisoners in total amid coronavirus outbreak.
Initially, the tension was sparked by Justice and Development Party (AKP) deputy Habibe Öçal who targeted the Peoples' Democratic Party (HDP) by saying the latter's demand for the early parole bill to include political prisoners was "defending terrorists."
"On a day when the HDP and its partner are asking for terrorists to be defended with the discourse of 'equality in the law on execution of sentences,' the PKK has martyred our five innocent citizens in [southeastern province of] Diyarbakır's Kulp district," Öçal said, referring to an earlier statement of the provincial governor's office that the Kurdistan Workers' Party (PKK) carried out a blast on a road, killing five people on their way to gather wood.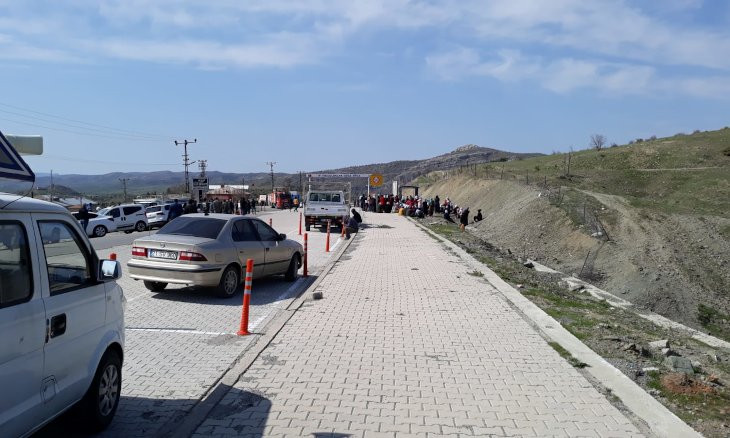 5 civilians killed in PKK attack in Turkey's southeast: Governor's Office
HDP deputies reacted against Öçal's statements by hitting on their desks and called on the deputy parliamentary speaker Levent Gök to intervene. HDP group deputy chairperson Saruhan Oluç asked for the floor, but Gök said that he will let him use his right later.
Afterwards, the Nationalist Movement Party (MHP) deputy Cemal Enginyurt took the floor, making a reference again to the blast in Diyarbakır. He said that that the parliament will "never approve of an amnesty for PKK traitors, murderers."
Enginyurt's remarks were applauded by AKP and MHP deputies, while were met with criticism by HDP deputies. At this point, Gök urged all of the deputies to avoid bullying and abusive remarks, to which Enginyurt said: "That is everyone's right, no way!" HDP deputy Gülüstan Koçyiğit reacted against Enginyurt's remark, saying: "How is that a right?"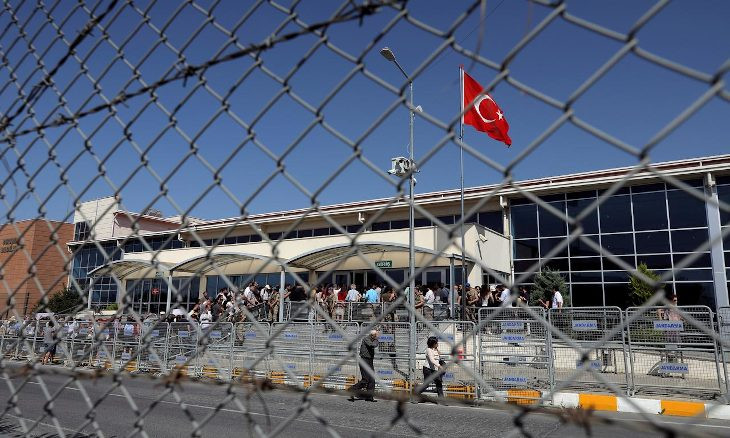 Turkey's CHP urges gov't to include political prisoners in bill to release convicts and arrested
According to the parliamentary minutes, Enginyurt advanced towards Koçyiğit's desk at this point, prompting other lawmakers to intervene. Gök called for a short recess but lawmakers continued their quarrel.
The early parole bill, proposed by the AKP, is set to temporarily free around 45,000 prisoners to address the immediate threat of coronavirus spreading in jails. A similar number will also be released permanently under plans prepared last year to reduce prison overcrowding.
Together the measures would cut the prison population by one third, but they do not cover those convicted of terrorism charges – a charge which the government misuses for political ends. Jailed human rights activists, journalists and opposition politicians will therefore not be among those considered for early release.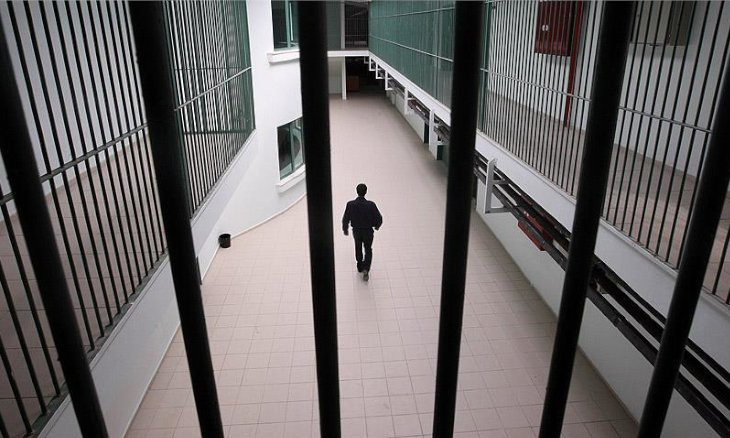 90,000 inmates set to be released amid coronavirus concerns
The current draft of the bill has been many times criticized by the main opposition Republican People's Party (CHP) and HDP deputies, who say that the legal amendment should not exclude political prisoners.
On April 7, HDP deputies staged a protest against the bill in the parliament.
They have hit their desks as they unfurled banners reading "We demand equality in the law on execution of sentences," "No to discriminatory law on execution of sentences" and "Equal execution law keeps alive."